5 hilarious videos from the funniest man in classical music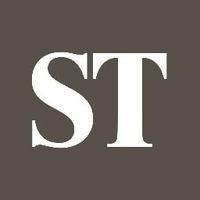 Promoted by The Sunday Times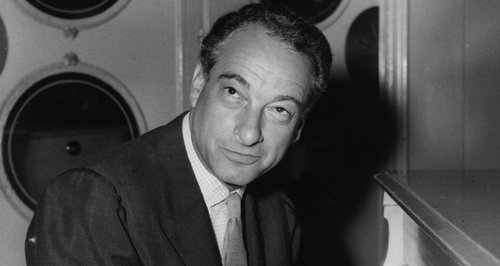 If you've never heard of Victor Borge, you must watch all of these clips immediately.
In the Sunday Times you'll find a feature on James Thierree, grandson of the great Charlie Chaplin, who was a strong influence on Victor Borge, one of the heroes of the comedy world.
Victor Borge (born Børge Rosenbaum in Copenhagen in 1909) was a Danish musical comedian who trained as a concert pianist and went on to achieve legendary success in radio and television in America and Europe.

His inimitable brand of comedy was a mixture of wordplay, physical gags, and dazzling virtuosity on the piano. He had a habit of stumbling into a grand piano, sounding a chord with his backside, and then admitting to his audience, "I play much better by ear, I can assure you."

If you've not discovered him before, here are some of his greatest moments

Victor Borge never forgot that his audiences were composed equally of those who knew classical music well, and those who didn't, so he trod a fine line between physical and musical gags. He only has to play a few notes to convince you of his utter mastery of the piano:
One of his most famous routines involved working the melody for 'Happy Birthday' into his pieces in the style of various composers such as Chopin, Beethoven and Mozart. Wait 'till you hear how he pronounces 'Nocturne' at 04:20:
Victor Borge continued to tour well past the age of 80, and frequently got other musicians involved in his onstage antics. Here he joins together with pianist Sahan Arzruni to play Liszt's Hungarian Rhapsody No. 2:
Even the backstage crew aren't safe from Victor Borge's chaotic onstage persona. It's not much fun being a page turner... (unless, perhaps, you're this person).
Victor Borge built his unconventional career on the back of his amazing musicianship. Just like a circus performer, you've got to be very good at walking the tightrope before you can act the fool! Check out this clip, where he commands the Boston Pops Orchestra with total control, but for all the wrong reasons:
Victor Borge began entertaining audiences in the 1940s, and nearly eighty years later he still cracks us up. It is this immortal combination of skill and humour which earned the man the title, 'The Clown Prince Of Denmark'.