Which Disney songs have won an Oscar?
29 January 2019, 11:23 | Updated: 1 February 2019, 09:48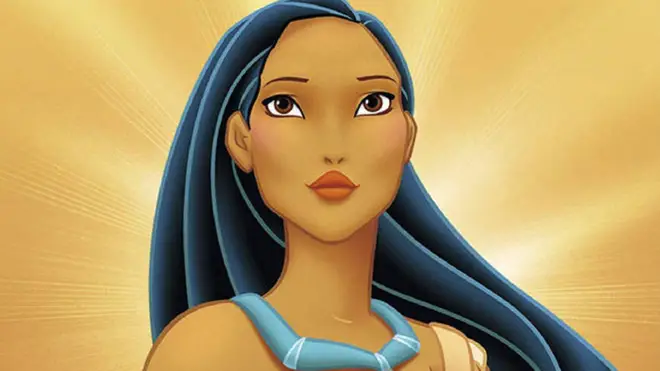 Since Pinocchio touched every Academy member's heart in 1940, Disney have gone on to win a whopping 13 Academy Awards for Best Original Song.
The 91st Academy Awards are fast approaching, so we're taking a look back at some of the best musical winners from Disney films.
From firm family favourites Mary Poppins and The Lion King to the lesser-known Song of the South, here are all the Disney films that have won Oscars.
Pinocchio (1940)

'When You Wish Upon a Star' from Pinocchio was Disney's first Oscar win in 1940. The original version of the song was sung by Jiminy Cricket in the opening credits and final scene of the film. Pinocchio also won the Oscar for Best Original Score that year.

The song's iconic status was truly cemented when Disney started using it alongside the Walt Disney Pictures animation, at the beginning of all Disney films.

Song of the South (1946)

The film itself might be a bit past it, but Uncle Remus' (James Baskett) Oscar-winning number 'Zip-a-Dee-Doo-Dah' has long outlived the popularity of the animation, and remains a well-loved tune. We dare you not to tap your toes...

Here are all the Oscar soundtrack nominations for 2019 >

Zip-a-Dee-Doo-Dah (Original)

Mary Poppins (1964)

From 'Supercalifragilisticexpialidocious' to 'Step in Time', Mary Poppins was packed with iconic songs – but it was 'Chim Chim Cher-ee', Bert's pièce de résistance, that won the Oscar for Best Original Song.

The cheery tune about a chimney sweep's life was written by the Sherman Brothers, who also picked up an Oscar and a Grammy for the film's score.

The Little Mermaid (1989)

'Under the Sea', composed by Alan Menken, took the 1989 Oscar for Original Song, pipping Sebastian the crab's catchy 'Kiss the Girl' to the post.

Menken also picked up an Oscar for Best Original Score that year.

The Little Mermaid (1989).

Picture: Disney

Beauty and the Beast (1991)

Scored by Alan Menken, the 1991 animation Beauty and the Beast was another success story for the film composer, as he took home the awards for Original Score and Original Song (for 'Beauty and the Beast').

Originally recorded by Angela Lansbury (Mrs. Potts), Céline Dion and Peabo Bryson famously recorded a second version of the song for the film's end credits.

Aladdin (1992)

Aladdin and Jasmine's love duet 'A Whole New World' took the Oscar for Best Original Song in the 65th Academy Awards, in yet another win for Alan Menken – and songwriting partner Tim Rice.

Sung by Robin Williams as the Genie, 'Friend Like Me' was also nominated for the award – and the film itself won the Oscar for Best Original Score.

The Lion King (1994)

'Can You Feel the Love Tonight', composed by Elton John with lyrics by Tim Rice, took home the award for Original Song in 1994 – over 'Hakuna Matata' and 'Circle of Life'.

Incredibly, the full score is Hans Zimmer's only Oscar win to-date.

Pocahontas (1995)

'Colors of the Wind', written by composer Alan Menken (what a career he's had!) and lyricist Stephen Schwartz, was the 1995 winner of Best Original Song.

Pocahontas also picked up the Oscar for Best Original Score, a Golden Globe for Best Original Song, as well as a Grammy for Best Song Written for a Movie.

Pocahontas (1995).

Picture: Disney

Tarzan (1999)

If you've never cried at 'You'll Be in My Heart', you are lying. Sung unforgettably by Phil Collins, it beat fellow Disney & Pixar animation nominee 'When She Loved Me' from Toy Story 2 to Oscar glory in the 72nd Academy Awards.

Tarzan (1999).

Picture: Disney

Monsters, Inc. (2001)

Played out in the credits of the Disney/Pixar hit Monsters, Inc. 'If I Didn't Have You' earned Randy Newman his first Oscar.

Performed by John Goodman and Billy Crystal as monsters Sulley and Mike Wazowski, it's a light-hearted favourite in Oscars history.

Monsters, Inc. (2001).

Picture: Disney

Toy Story 3 (2010)

'We Belong Together' was Randy Newman's second Oscar win, this time from the third instalment of everyone's favourite Disney/Pixar franchise Toy Story.

Toy Story 3 (2010).

Picture: Disney

The Muppets (2011)

In an Oscars first, 'Man or Muppet' was the first human-puppet duet to take home an Academy Award.

It comes from The Muppets movie that starred both Muppets characters and live actors, and was the third song from the Muppets franchise to be nominated for Best Original Song – but the first to win.

The Muppets (2011).

Picture: Disney

Frozen (2013)

'Let It Go' from Frozen unsurprisingly took the crown for Best Original Song at the 86th Academy Awards. It has amassed over a billion views on YouTube for a reason...

Here's precisely why 'Let It Go' has been stuck in your head for five years >

Coco (2017)

'Remember Me' from the Disney/Pixar film Coco won the 2017 Oscar for Best Original Song. The Mexican-inspired song pops up throughout the film in various guises – as a lullaby, in an up-beat ranchero-style and with a mariachi makeover.

Coco (2017).

Picture: Disney