This female composer gave secret underground concerts during WWII
24 November 2017, 11:19 | Updated: 24 November 2017, 11:21
Until recently, the incredible life and energetic music of Polish composer Grazyna Bacewicz was relatively unknown. Now, her music has won a prestigious Gramophone Award, all thanks to The Silesian String Quartet.
The Silesian String Quartet released their Grazyna Bacewicz - Complete String Quartets album with the aim to bring the 20th Century female Polish composer and her music into the spotlight.
It's safe to say that have achieved just that, as this evening their album will be awarded the prize for the Chamber category at the prestigious Gramophone Awards, which celebrate their 40th anniversary this year and will be broadcast live later this evening here on ClassicFM.com.
> Read Gramophone's review of Grazyna Bacewicz - Complete String Quartets here
Classic FM went to the grand Polish Embassy in London to listen to The Silesian String Quartet play the music of Grazyna Bacewicz, and we were pleasantly surprised by what we heard. Above, you can listen to the final movement of Bacewicz's fourth quartet – one of The Silesian String Quartet's favourites. It's full of energy, humour and melancholy – we particularly enjoyed the pizzicato section and the energetic ending. Szymon Krzeszowiec, the first violinist of The Silesian Quartet, believes it is this emotion and expression that will make her music so popular with today's audiences.
"You can find a lot of different styles in her music. Her early quartets are mostly based on the classical form and you can hear a lot of classical stylistics as well as influences of Polish folk dances. In the middle quartets, starting from with the fourth and fifth, Bacewicz is looking for her own individual language, also using the Polish folk, but you can hear that something very special in these pieces – she is creating her own language. Then we come to number six and seven, the avant-garde period, where she starts experimenting with sound, different techniques and new possibilities on the string instruments."
Nowadays, there are many female Polish composers. However, Bacewicz is one of very few female composers from past centuries. Born in 1909 into a musical family, she played both violin and piano - very unusual for a woman to be allowed to learn to play an instrument in those times, let alone compose. To continue premiering her work at the time, she even gave secret underground concerts in Warsaw during World War II.
Bacewicz's life was shaped and conditioned by the political and military events during the early 1900s, and you can hear this trauma as well as the shifting styles of the time reflected in her work, particularly her string quartets which can be seen as a developing timeline of her compositional style and outlook.
"She was very successful - she composed sevens string quartets, two piano quintets, violin concertos, two cello concertos, and a lot of music for orchestra. What is very important about Bacewicz is that because she was a violinist herself, it is very comfortable and fun for us to play her pieces."
"We are very happy and thrilled to have won the Gramophone Award for Chamber Music 2017. The most important thing is that Polish music and the music of Bacewicz will become more and more known in Poland and also outside Poland. We are very happy that we have received this award and it's great motivation for us to work on new projects and give some fantastic concerts."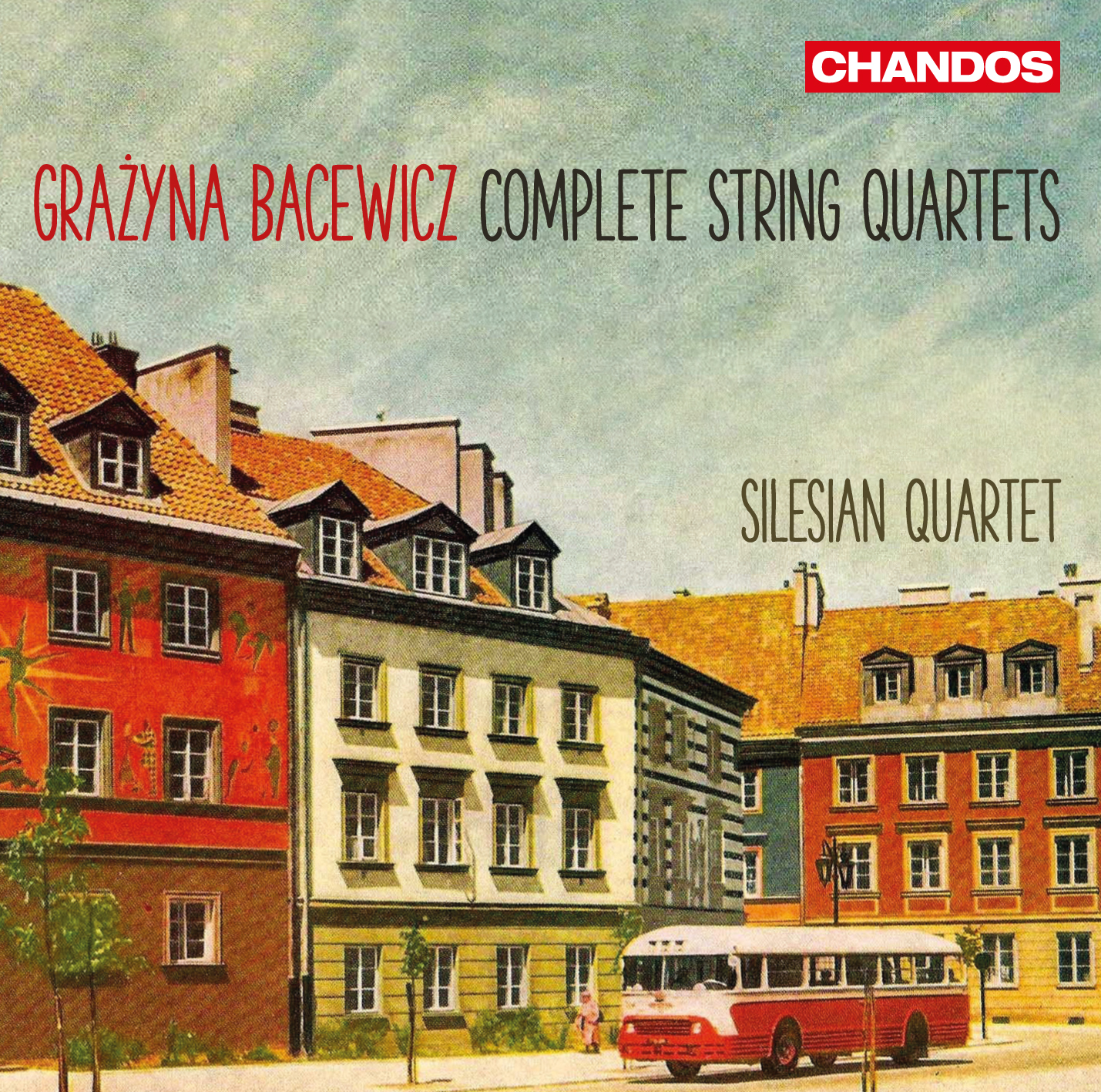 If you enjoyed the short clip above, you can purchase Grazyna Bacewicz - Complete String Quartets from Amazon and iTunes. Keep an eye on The Silesian String Quartet website for more information on their upcoming concert of Bacewicz and other composers, plus their new releases coming next year.
> Tonight, we're joining the great and the good of the classical music world at the 40th annual Gramophone Awards. You can watch the ceremony live, hear exclusive interviews with the stars and find out who wins the most prestigious awards of all here.