Who was Peter Warlock? The mysterious circumstances surrounding the composer's sudden death
19 April 2018, 10:18 | Updated: 18 February 2020, 11:11
Classic FM Case Notes podcast: The composer behind the haunting carol Bethlehem Down was an alcoholic hell-raiser with an interest in the occult. We look into the mysterious circumstances surrounding his sudden death, at the age of 36.
In 1930, at the age of just 36, Peter Warlock was found dead in a flat in Chelsea. He had been one of the most exciting young composers of the time, having written the Capriol Suite and the beautiful carol, Bethelehem Down.
But Peter Warlock had been living a double life.
He was born Philip Heseltine – the child of a upper-class family – and educated at Eton and Oxford.
Picture: Getty
But he dropped out of Oxford, started drinking heavily and found himself drawn to the occult.
While in Ireland, in 1917, he began reading about Aleister Crowley (pictured below) – the so-called 'wickedest man in the world' and his experiments with black magic.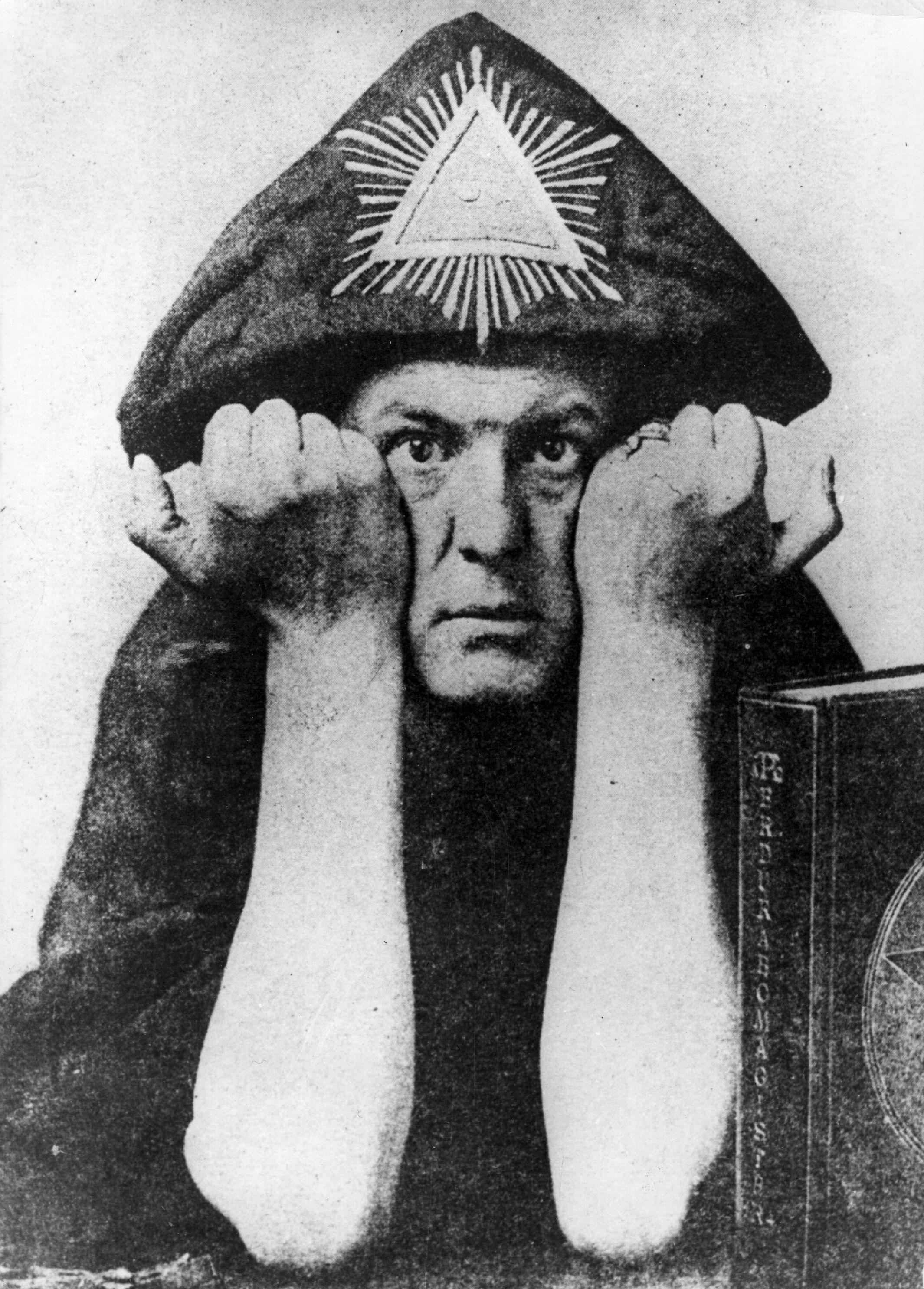 Picture: Getty
Warlock's letters from the time talk about the 'anti-christ' and in this quote he suggests just how important the occult had become to him:
"I have travelled in the dark, often ignorant of the fact I was travelling at all. I have received very definite and detailed communications concerning music from sources which the ignorant and unheeding world call supernatural: and that there is unlimited power behind these sources.'
After living in Ireland, Warlock returned to the UK and eventually ended up in the quiet Kent town of Eynsford. He scandalised the villagers with his raucous parties, numerous girlfriends - and even on one occasion by riding around the town naked on his beloved motorcycle.
Here's an account from someone who lived in the village at the time
Peggy Eaves was a little girl when Warlock lives in the village - but he made an impression. She talked to a local author about her memories of the composer, when Warlock lived in the village with E.J. Moeran, Peter Warlock and Hal Collins.
A quick note: it's quite a meandering interview – and Peggy misremembers some facts. But this is the only audio we've come across of someone who lived in Eynsford at the same time as Warlock, which is pretty amazing.
Here she is talking about how he was known as 'JC' in the village…
This audio was held in the archive of the Eynsford and Farningham Historical Society. Find out more about the society, and how to get involved with it here.
Warlock left Eynsford in 1928 - just two years before his unexpected death.
Warlock had lived a turbulent, troubled life, so when he died at the very early age of 36, rumours spread - could this be the work of black magic? Was it murder? Or had the dark thoughts he spoke about in his letters finally overwhelmed him, and he'd killed himself?
In this week's episode of Case Notes, we investigate what happened to this unique composer.
The music featured in this episode:
Warlock: Bethlehem Down
The Rodolfus Choir, directed by Ralph Allwood (Signum Classics)
Warlock: Capriol Suite
Nicholas Kraemer (harpsichord), Neville Marriner, Academy of St Martin in the Fields (Decca Classics and Deutsche Grammophon)
Warlock: The Fox
John Mark Ainsley, Roger Vignoles (Helios/Hyperion)
Warlock: Take, O Take Those Lips Away
Tim Travers-Brown and Jeremy Filsell (Signum Classics)
Warlock: Captain Stratton's Fancy
Bryn Terfel (bass-baritone), Michael Martineau (piano) (Decca Classics and Deutsche Grammophon)