Who are Belle Voci? Meet the operatic finalists on The Voice UK 2018
5 April 2018, 17:43
Opera duo Belle Voci are among the four finalists on The Voice UK 2018, after making it onto Team Jennifer Hudson with a cracker of a classical audition piece.
Who are Belle Voci?
Belle Voci (sometimes mistakenly written as Bella Voci) are Emily, 25, and Sophie, 26, both from Chester. They met at the age of 22, when they were both working in the same pub and waitress Sophie heard chef Emily singing in the kitchen.
Sophie suggested a duet, and a few years later, they ended up on The Voice UK together.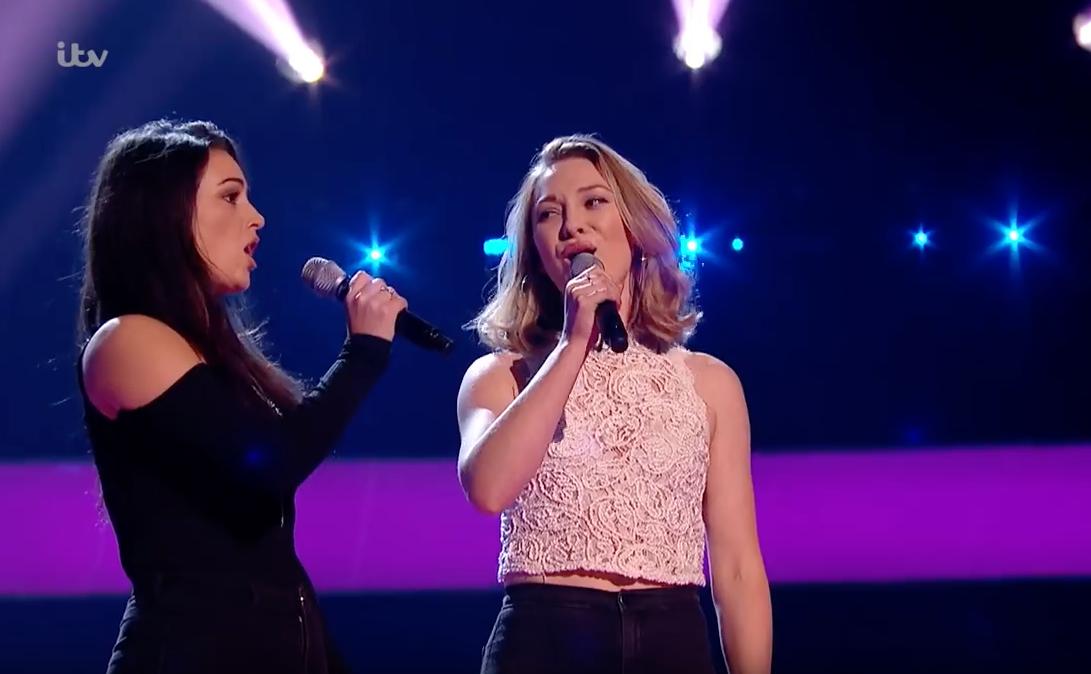 ITV © YouTube
Which pieces have they sung so far?
At the Blind Auditions, Belle Voci sang Leo Delibes' Flower Duet. Jennifer Hudson's head was turned, and the duo won a spot on Team JHud.
Belle Voci went on to beat fellow contestant Scarlett Quigley in The Battles with their classical rendition of Nirvana's classic 90s tune, 'Smells Like Teen Spirit'.
In The Knockouts, the duo's performance of 'Nella Fantasia' took them through to The Semifinals, firming up their place as classical crossover artists. 'Nella Fantasia' is based on Ennio Morricone's theme 'Gabriel's Oboe' from The Mission, and was originally released by Sarah Brightman in 1998. Since then, it's been covered by the likes of Il Divo.
In the latest episode on 31 March, Belle Voci breezed through The Semifinals with an operatic rendition of Adele's 'Skyfall'.
When is The Voice UK final?
The Voice UK final will take place on Saturday 7 April, at 8.30pm on ITV.
Belle Voci will compete against the three other finalists, Lauren Bannon (Team Olly), Donel Mangena (Team Will) and Ruti Olajugbagbe (Team Tom). After a public vote, one act will win the £100,000 and record deal with Republic Records.