Watch percussionist get taken out by flying beater during Holst performance
7 September 2019, 13:57 | Updated: 7 September 2019, 14:01
Turns out playing in the percussion section should come with a health warning...
What would you do if you were halfway through a musical performance and a fellow musician accidentally walloped you with their instrument?
For Hannah Wildman, a 21-year-old student and percussionist at the University of Regina, Canada, this nightmare scenario became a reality during her end-of-semester concert.
She explains: "We were playing the first movement in the Holst First Suite in E-flat and towards the end, there were some dramatic bass drum hits. On the final bass drum hit, the beater slipped from my colleague's hand and knocked me right on the head!"
"The culprit felt so bad about the incident – it was a total accident due to sweaty hands! He was pretty shocked and didn't really know what to do.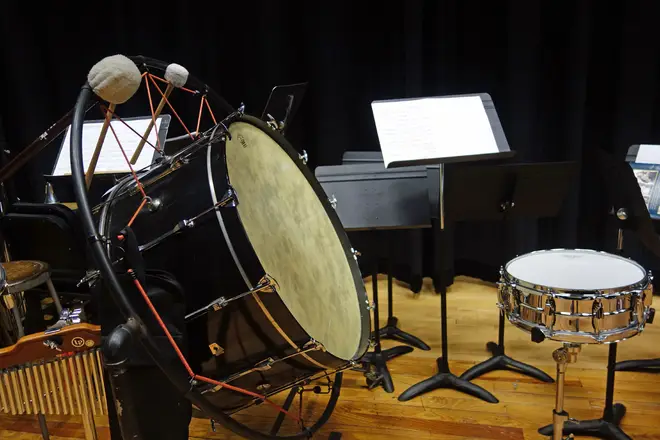 "The other percussionists didn't know whether to laugh or feel concerned, but the rest of the band and our conductor had no idea it had happened and carried on with the concert. Thankfully, I didn't play during the second movement and was able to make it back out for the third."
Brennan Kowalski, the 20-year-old percussionist who initiated the unfortunate mishap, said: "In the moment, shock is probably the best way to describe how I felt. One moment the beater was held firmly in my hand, the next it was gone and Hannah was down."
Despite the literal blow, Hannah says the experience hasn't deterred her from playing in the ensemble: "It definitely hasn't put me off from playing in an orchestra again in the future. It didn't end too drastically, so now I just think it's a hilarious video watch and a great story to tell!"
If, like Hannah, you have any musical bloopers to share, please get in touch with the Classic FM team via social media on Facebook and Twitter.