Policeman ends armed standoff by singing 'White Christmas'
31 December 2018, 17:21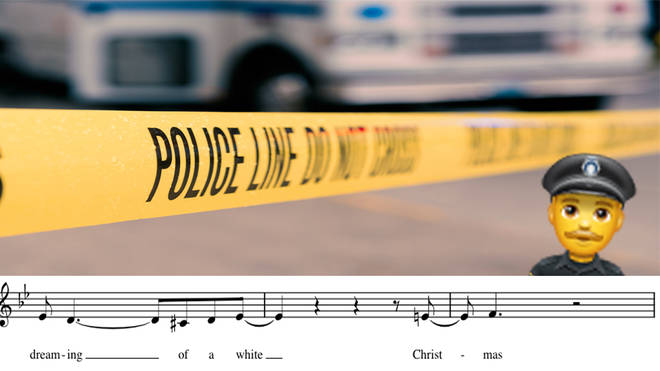 You might not think a festive tune would defuse a dangerous situation, but for one quick-thinking cop in the States, his singing saved the day
If you were faced with an armed criminal, what would you do?
Serenading a gunman with a Christmas song would probably be the last thing on your mind, but for Nathaniel Lewis – a member of the Pennsylvania National Guard – this strange strategy may have saved lives.
The 34-year-old Swat Team Negotiator had been called to assist in an armed standoff, which had been going on in Chester County for nearly 10 hours.
On Christmas Day police received reports from a man's relative that he was acting erratically and required a wellness check.
Officers arrived at the scene shortly afterwards but were met by gunshots, leaving many of their vehicles damaged. The man had barricaded himself in his home with a rifle and was refusing to emerge.
His intermittent gunshots – fired from a second-storey bedroom – also struck a neighbour's home and a passing car. After hours of negotiations, the gunman eventually agreed to cooperate – but only if the officers sang 'White Christmas'.
Originally written by Irving Berlin, the song was later released as a hit single by Bing Crosby in 1954 and remains the best-selling track of all time.
Lewis kept his cool and proceeded to sing four verses of the festive classic. He clearly struck a chord with the criminal, as the standoff came to an end at 6am.
District Attorney Thomas Hogan commended their efforts. He said: "You can't make this stuff up. This being Swat, they ate the cookies, made fun of each other and went home to their families, quietly satisfied with a job well done."