Who was Marni Nixon, the 'ghost singer' behind Hollywood's famous actresses?
15 May 2018, 16:15 | Updated: 3 February 2021, 16:27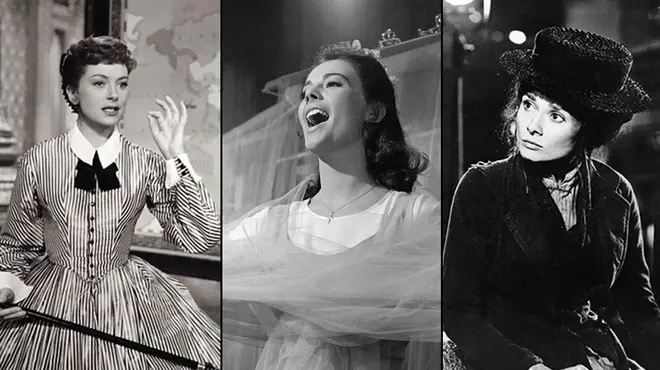 Marni Nixon was Hollywood's great unsung singer. She dubbed the voices of Audrey Hepburn in 'My Fair Lady', Deborah Kerr in 'The King and I' and Natalie Wood in 'West Side Story'. But for most of her career, no one knew who she was.
Classically trained American soprano Marni Nixon was one of the best-loved voices of the 1950s and 60s. But while Hollywood's leading ladies took all the credit, it was Nixon who sang the songs.
Hollywood's best-acclaimed 'ghost' singer, Marni Nixon was hired, often unbeknownst to the stars themselves, to do the singing for actresses including Deborah Kerr in The King and I, Natalie Wood in West Side Story and Audrey Hepburn in My Fair Lady – all Oscar-winning movie musicals.
In 1956, Deborah Kerr was nominated for an Academy Award for her role as Anna in The King and I. The film's soundtrack album sold hundreds of thousands of copies.
And Nixon? She was paid just $420 for her singing work and her name was left out of the credits. Here's her story.
How did Marni Nixon become a 'ghost' singer?
In 1930, Margaret Nixon McEathron was born in Southern California, US. She sang in professional choirs as a child, before training to be a classical soprano in her late teens.
At this time, Nixon also worked as a messenger for Metro-Goldwyn-Mayer (MGM). They soon became aware of Nixon's impressive singing voice (she had perfect pitch and a four-octave range, no less) and decided to hire her as a 'ghost'.
It was common practice back then for Hollywood to cast established film stars over trained singers, when the film called for singing.
In Nixon's first job, she dubbed the singing voice of child actor Margaret O'Brien in Frances Hodgson Burnett's The Secret Garden (1949). Four years later, she sang the high notes Marilyn Monroe couldn't quite reach in 'Diamonds are a Girl's Best Friend' in the 1953 movie Gentlemen Prefer Blondes.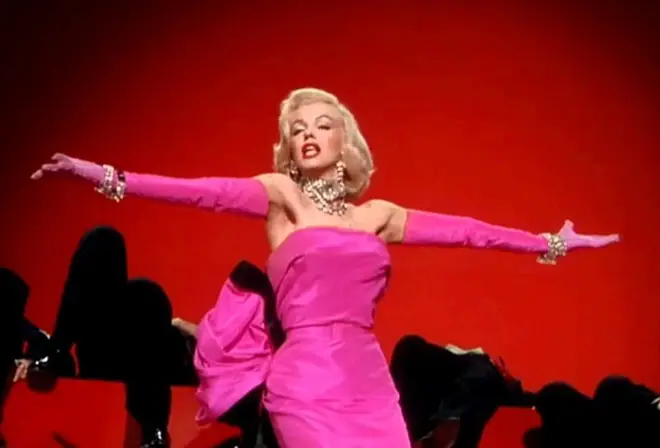 She was threatened into silence
Marni Nixon was hired to work alongside some of the greatest players in the film industry – but if she told anyone about it, she was told she'd never be hired again.
"You always had to sign a contract that nothing would be revealed," she told the ABC News program Nightline in 2007. "Twentieth Century Fox, when I did The King and I, threatened me. They said, if anybody ever knows that you did any part of the dubbing for Deborah Kerr, we'll see to it that you don't work in town again."
But sure enough, Nixon's ghosting abilities soon became what The New York Times describes as Hollywood's 'worst kept secret'.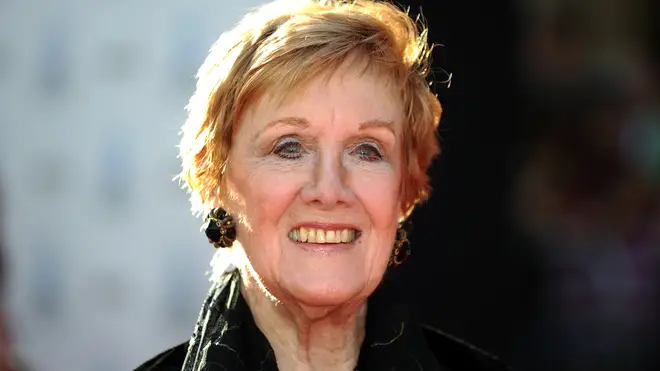 Only it wasn't Nixon who leaked her identity – it was actress Deborah Kerr
Kerr casually dropped Nixon's name into an interview with The Mirror in 1956, the year she won the Oscar for The King and I.
"She's a wonderful woman, this Marni Nixon," Kerr said. "We split [the songs]. I would lead into them and in the middle of the song, when I couldn't go any further, Marni would take over."
Her working relationship with Kerr seemed professional and co-operative. Nixon would work beside the actress, imitating her movements in order to create the perfect illusion.
"She wanted to also look like she was really singing and wanted to be using the same muscles and the same stretches you do in expressions," Nixon told The Washington Post.
'The ghostess with the mostest'
By the 1960s, newspapers had caught wind of the extent of Nixon's 'ghost' singing. A 1964 article in Time Magazine referred to her as 'the ghostess with the mostest' – a nickname which presumably grated on Nixon while film companies continued to leave her name off the credits.
She also appeared on To Tell the Truth and was the answer to several clues on Jeopardy!, Trivial Pursuit and at least one New York Times crossword puzzle.
So, by the time My Fair Lady with Audrey Hepburn came out in 1964, people were already aware of Marni Nixon and the process of 'ghosting'. Nixon's name even became a by-word for behind-the-scenes vocal dubbing.
"I Could Have Danced All Night" – Audrey Hepburn, "My Fair Lady" (1964)
But not every actress was happy about it
When Nixon was brought in to sing for Natalie Wood as Maria in West Side Story, Wood thought she'd just be filling in a few high notes.
"In the case of Audrey Hepburn," Nixon told The Washington Post, "She was very smart and could say, 'I know this is not good enough, I want to keep trying myself,' but she had to accept that it wasn't quite what it should be.
"But I don't think that Natalie Wood's ego could take that. Frankly, I think they used to create that kind of attitude too much — allowing them to have the illusion when they knew all along that she wasn't good enough."
In fact, most of Wood's original singing was thrown out, and Nixon's was used in its place. She even dubbed some of Wood's lines. It was then that Nixon started to push for official recognition.
"The anonymity didn't bother me until I sang Natalie Wood's songs in West Side Story," Ms. Nixon told The Times in 1967. "Then I saw how important my singing was to the picture. I was giving my talent, and somebody else was taking the credit."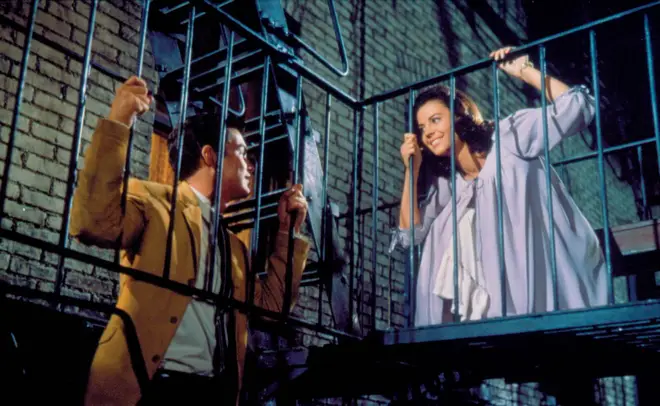 In 1965, Nixon's ghosting career ended
Finally a voice with a face, Nixon stopped working as a ghost singer and was hired to act and sing as one of the nuns in The Sound of Music (1965). She also appeared as the (credited) voice of Grandmother Fa in the 1998 Disney animated film Mulan.
Before and after Hollywood, Marni was an acclaimed concert singer, a specialist in contemporary music, a soloist with the New York Philharmonic, a recitalist at Carnegie Hall, Alice Tully Hall and Town Hall in New York and a featured singer on one of Leonard Bernstein's televised young people's concerts.
She also taught singing at the California Institute of Arts and the Music Academy of the West, and published an autobiography called I Could Have Sung All Night (2006).
On 24 July 2016, Nixon died of breast cancer, aged 86.
How are blockbuster movie musicals cast today?
Today, movie musical directors tend to cast either actors who are also trained singers (like Meryl Streep in Mamma Mia!), actors with a lot of prior experience in singing (like Hugh Jackman in Les Misérables) or someone whose fame overrides their need to have a perfect singing voice (like Emma Watson in the recent live-action version of Beauty and the Beast).
Behind-the-scenes vocal stand-ins like Marni's are far lesson common today, with directors preferring to use pitch correction software like autotune instead.
"But they still are used," Nixon, 83, told The Washington Post. "They just have a cleverer way to do it."
Marni Nixon: Singing voice of the stars