What makes The Nutcracker the perfect Christmas ballet? Catherine Bott asks Birmingham Royal Ballet's Brandon Lawrence
12 December 2019, 14:00 | Updated: 29 September 2020, 11:18
What makes The Nutcracker the perfect Christmas ballet? | Classic FM
With Christmas ballet season in full swing – we're looking at you, Nutcracker – Catherine Bott meets star dancer, Brandon Lawrence and the two *nut out* what makes the ballet so magical.
When Tchaikovsky's new project – a piece based on a popular family story called The Nutcracker and the Mouse-King set on Christmas Eve – was advertised in the winter of 1892 in St. Petersburg, audiences were encouraged to eagerly await a 'fairy-tale ballet'.
A fairy-tale ballet it truly is, with an enchanting score and an uplifting festive storyline that's ensured its place as a mainstay of the Christmas concert hall calendars the world over.
But what exactly is it that makes The Nutcracker the perfect Christmas ballet?
Read more: A beginner's guide to Tchaikovsky's Nutcracker >
For Brandon Lawrence, Principal Dancer of Birmingham Royal Ballet (BRB), the magic of Tchaikovsky's Nutcracker can be summed up in one word: tradition.
"The British public loves tradition. Well – everyone loves tradition," Lawrence tells Classic FM's Catherine Bott (watch above).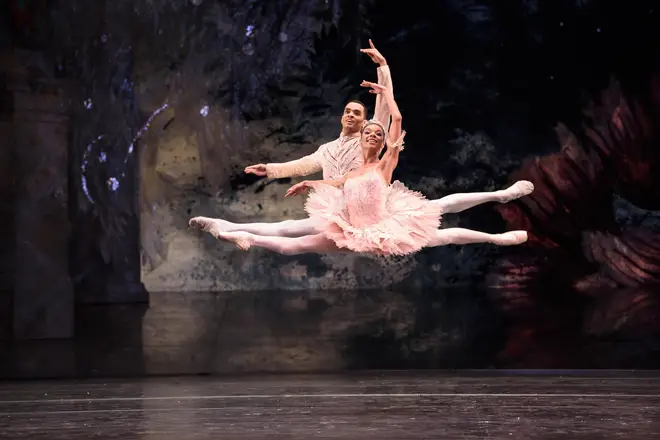 "It's something we hold close to our hearts, I think, and something that's memorable for growing up. It's something we always go back to – that warm cosy feeling of the yuletide."
Peter Wright's production of The Nutcracker, which has been enchanting audiences since 1984 – is considered one of the best of all time.
"We've done it every Christmas but one since I've been at BRB," Bradford-born dancer, Lawrence says. "I've done everything from one of the parents, to a soldier, King Rat, danced the 'Arabian Dance', and 'Dance of the Flowers', and played the Prince."
Brandon names the 'Children's Gallop' as one of his favourite musical moments. "I always listen out for it, even when I'm not in the scene," he admits.
He also loves the Prince and Clara's Pas de Deux. "I always get a bit misty during that scene," Bott agrees.
Read more: This stunning video will challenge all your preconceptions about ballet >
It was The Nutcracker that inspired Lawrence, a self-proclaimed Classic FM listener, to become a ballet dancer in the first place.
"I remember seeing a segment of The Nutcracker with Sir Anthony Dowell and Lesley Collier dancing over at the Opera House," Lawrence tells Bott.
It was that – and his big (slightly secret) love of Irish dancing, the lines and precision of movements of which entranced Lawrence.
Read more: Ballet dancers leap to Prince George's defence following US TV host mockery >
"I danced around at home, seeing different things on the TV, from Top of the Pops to music videos.
"To the point I was wearing holes in my socks and my mum couldn't stand that so she sent me to Saturday classes, where I did everything – jazz, contemporary, tap, ballet… but ballet stuck," he says.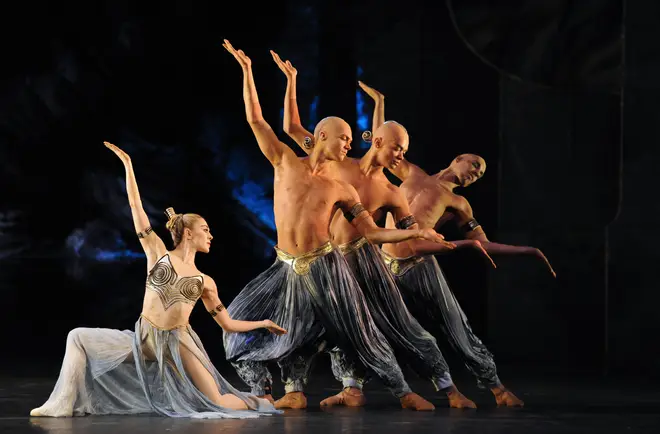 Lawrence has been with Birmingham Royal Ballet since 2011, and rose through the ranks to become Principal Dancer in 2019.
He was told he was being promoted to Principal by former director of BRB, David Bintley, in a small pub behind Sadler's Wells Theatre in London at the end of last year.
"I was an emotional wreck!", Brandon laughs. "Good job David was there so I could just fall on him."
Bott asks Lawrence if he consciously tries to avoid finding out what other dancers had done previously in the role, being at this point in his career.
"That's a really fantastic question," Lawrence enthuses. "With any repertoire, I'll do a little bit of research – and watch the work in the Birmingham Royal Ballet archive – but I'll mainly go into the studio and let them teach it from their experience."
Listen to The Full Works Concert, presented by Catherine Bott, this Friday 13 December to hear Tchaikovsky's Nutcracker performed by the Chicago Symphony Orchestra under Georg Solti.
Royal Albert Hall and Birmingham Royal Ballet present The Nutcracker at the Royal Albert Hall from Saturday 28 – Tuesday 31 December 2019. Visit brb.org.uk to find out more.