There's a new piano in 'Overwatch' – and people can't stop playing it
1 February 2019, 16:54 | Updated: 7 June 2019, 14:36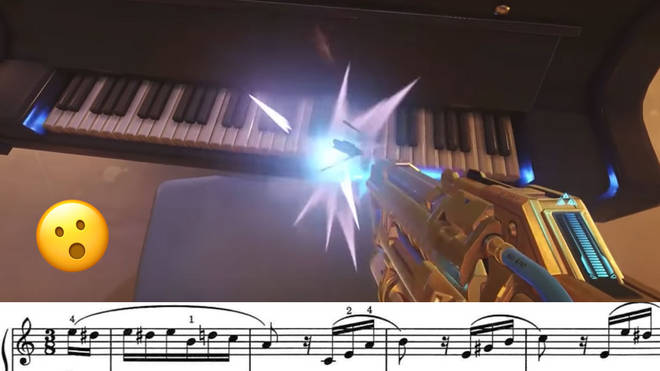 The makers of this video game just surprised everyone with a new Paris map – but people are all fired up over the playable piano.
Earlier this year, makers of the high-action shooting game Overwatch surprised fans with a colourful new Paris map, but players seem to be getting more excited over the playable piano.
While many gamers have been enjoying the vibrant shooter set and bold selection of heroes, others are preoccupied with showing off their musical skills.
From Beethoven's 'Für Elise' and the Super Mario theme tune to classical renditions of 'Bohemian Rhapsody', everyone's letting loose on the keys.
But there's an unusual twist to this Parisian piano – you can only play songs using bullets fired from your gun.
Clearly up for the challenge, thousands of Overwatch enthusiasts have already started sharing their piano-playing videos across YouTube and Twitter.
Stellar work, all.
Watch gamer play Dance of the Sugar Plum Fairy on piano >