Everything that's been killing classical music over the past 700 years, in one graphic
What is killing classical music? Here's a list of all the things that were supposed to finish it off, going back centuries. So far all have failed.
Over the centuries many events, movements and technological advancements have been suggested as the things that will finish of the genre we know and love as classical music. And we'll have to head back to the early 14th century for the first thing that was supposed to end the tradition for good.
This list was compiled for the New Yorker by Proper Discord, taking advice from a number of music historians and writers. Click for a full-size version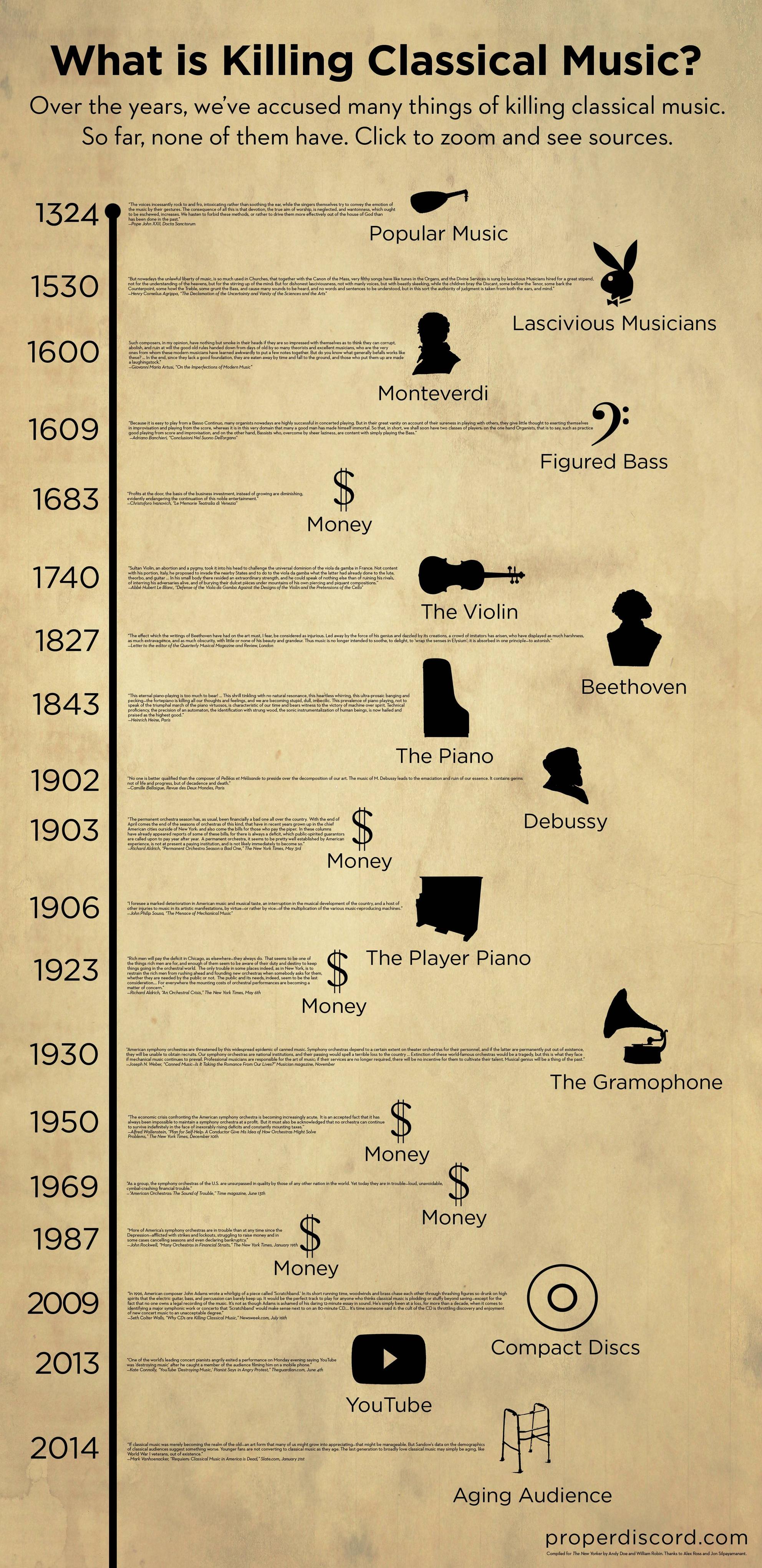 Clearly, none of these things have finished classical music off yet, it lives and thrives today. Want some evidence? Here you go.
Alternatively, here are all of the reasons why classical music IS dead >