This is the terrifying sound of a piano string breaking mid-performance
5 January 2017, 12:28 | Updated: 10 January 2017, 09:40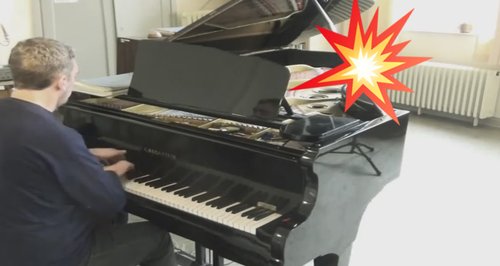 It was all sounding so beautiful, then...
German pianist and teacher Heinz Lengersdorf was playing some stunning Chopin on his Bechstein baby grand, when suddenly his performance was abruptly interrupted by a rather loud bang/crack/boom/shot (you choose). Shockingly, one of the lower strings of the piano snapped completely.
Apparently, this is more common occurrence than you would expect from such well designed and expensive instruments.
Despite the disruption, Heinz continued playing before retrieving the broken string.
Watch the video here: