The last track on Leonard Cohen's last album is a devastatingly moving string quartet
11 November 2016, 10:07 | Updated: 6 January 2017, 14:45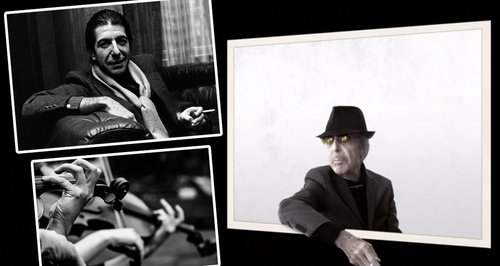 As pointed out on Reddit, the final musical offering from Leonard Cohen is a classically influenced string quartet instrumental with a devastating spoken-word conclusion.
The final track from Leonard Cohen, who has died aged 82, is a subtle instrumental piece for string quartet which ends with an emotional spoken work section, the final recorded words from the legendary Canadian singer-songwriter and poet.

Make sure you've got some coffee on stand-by, and enjoy 'String Reprise / Treaty':
Cohen's final album, You Want It Darker, was released only weeks before his death.

When Cohen was recording his first album, back in the mid-1960s, he was notoriously reticent to add any extraneous instrumentation to his acoustic songs. However, he eventually relented and commissioned several intricate string arrangements which have since become hugely revered.

How fitting, then, that his final musical offering should connect directly to his first.
Listen to a cello/piano duo version of Leonard Cohen's 'Hallelujah'