Seven times when great composers made some noise for charity
30 September 2014, 21:58 | Updated: 6 January 2017, 14:45
The 'charity single' - or variations of it - has been around for longer than you might have thought. Look at what Beethoven and Liszt did for good causes...
Beethoven did it for a spa town razed by fire and a 12-year old Liszt did it for 'decaying musicians'. Using the power of music for charity is nothing new - and Classic FM will be doing it with Global's Make Some Noise on 9 October. Katherine Jenkins, Alfie Boe, Myleene Klass are among the stars taking part in a new charity single for Global's Make Some Noise.
Handel for the orphans
London's Foundling Hospital was established for the 'education and maintenance of exposed and deserted young children'. In 1749 Handel gave a concert to fund the completion of its chapel. The next year, a benefit performance of Messiah sold out and a second performance had to be given a fortnight later. Handel put Messiah on every year after that until his death, raising some £500,000 in today's money for the Hospital. Hallelujah!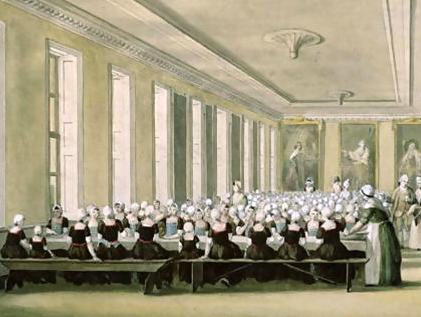 Beethoven for wounded soldiers
Beethoven may have been famously rude and bad-tempered, but he could also be extremely charitable - at times. The premiere of his Symphony No. 7 was given at a benefit for wounded Austro-Bavarian soldiers. He also performed for his favourite spa town of Baden after a fire in 1812 (below) almost completely destroyed it. The concert raised 1,000 florins but Beethoven thought they could have made much more. "It was, so to speak, a poor concert for the poor," he grumbled.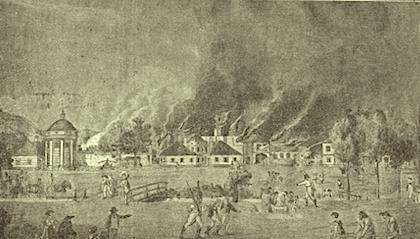 Tchaikovsky for the Red Cross
In June 1876, Serbia and the Ottoman Empire were at loggerheads, with Russia siding with the Serbs. The Russian Musical Society commissioned Tchaikovsky to write something rousing for a concert in aid of the Red Cross. Tchaikovsky's offering, the Marche Slave, starts by evoking the oppression of the Serbs by the Turks – using Serbian folk songs – and climaxes with the Russians marching to save the Serbs and a blazing rendition of God save the Tzar.
Oratorios for STDs
Because of the success of Messiah, the oratorio became the favourite medium for fundraisers. One oratorio especially written for charity was by the English violinist John Abraham Fisher who composed Providence to raise funds for the Middlesex Hospital. It was premiered at the Sheldonian Theatre in Oxford on 3 July 1777. There were also annual oratorio performances at the Methodist-run Lock Hospital – London's first VD clinic.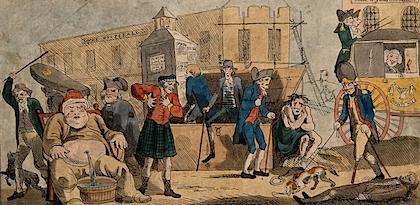 Bach for the bankrupt
In April 1786, Carl Philipp Emanuel Bach put together a concert in support of the medical poorhouse in Hamburg. He had another sneaky motive though – to revive interest in the music of his father. The audience heard the 'Credo' from J.S. Bach's Mass in B minor. And, of course, Handel's Hallelujah Chorus was thrown in at the end for good measure.
Liszt for 'decay'd musicians'
In 1824 the 12-year old Franz Liszt (pictured) made his English debut at a fundraising dinner hosted by The Royal Society of Musicians, set up as a 'Fund for Decay'd Musicians'. Their annual event aimed to raise funds for the widows and orphans of musicians. Later in the 19th century, Berlioz and Dvorak performed at it. Clara Schumann attended once but declined a second invitation, because the events ended up being rather rowdy. The evening offered 'Bread, Beer and strong Beer and one Bottle of Wine to each person at 11/6'.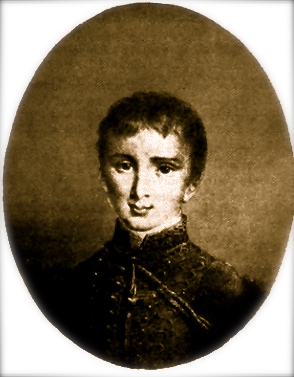 Elgar for the refugees
In 1914, Elgar composed Carillon, in support of wartime charities in Belgium, which had just been overrun by German troops. The piece was a big hit and, the following year, Elgar was approached to write something for a concert to help Polish refugees. Within just two months, Elgar wrote Polonia. It was first performed at London's Queen's Hall at a Polish Victims' Relief Fund Concert in July 1915, with Elgar conducting. He dedicated the work to his friend Paderewski, a great pianist and later Prime Minister of Poland.