11 reasons why Classic FM's Facebook fans are the best ever
We've just passed the milestone of 100,000 Facebook likes. To celebrate, here's why we think our followers are the very best (each and every one of you).
1. You're really friendly.
We love it when you say good morning back, and your masterful use of emoticons.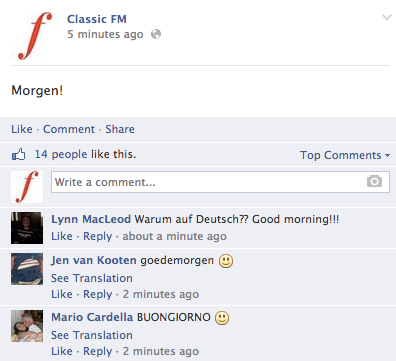 2. You constantly teach us about stuff. Really cool stuff
Our Facebook page is a place for sharing new interesting things about the music we all love - and we're thrilled when you get involved.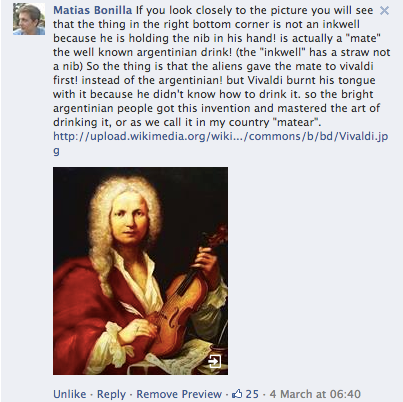 3. You're there to provide the witty caption...
...when we obviously couldn't think of one ourselves. Bravo.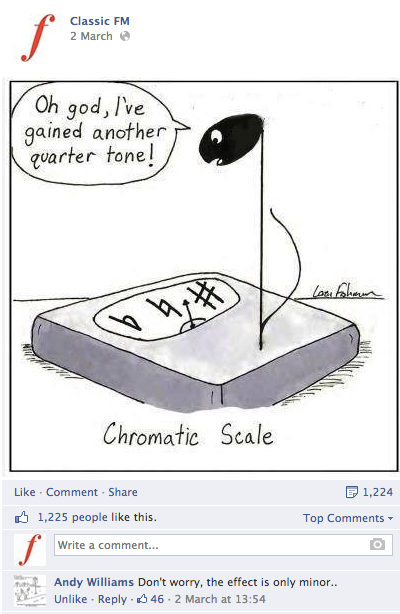 4. People have been on Facebook since 2004? Pah! Our timeline has over 1000 years of music and history on it
You guys were interacting with us all the way back in the 13th century. (you should really explore this view of music history here)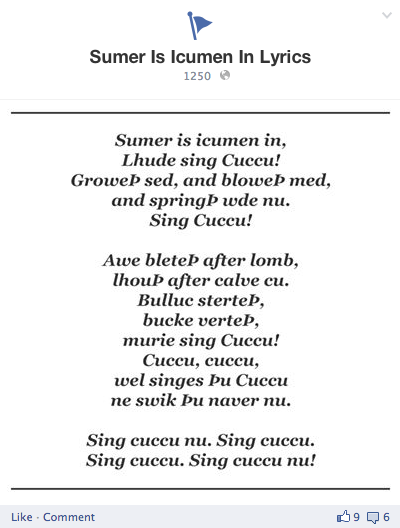 5. It's obvious you love music just as much as us...
...And we love that.

6. You REALLY fancy composers
We keep telling Connie he's a bad boy and there are plenty more epoch-defining, sonata-form-maverick composers in the sea, but she never listens.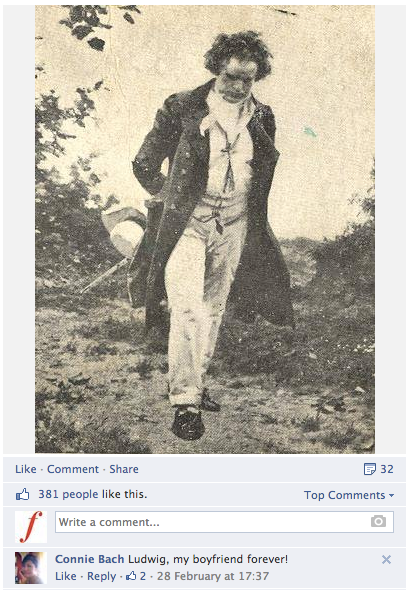 7. Even the occasional long-dead composer gets in on the action...
...and with that attitude, Frederyk, it's no wonder you missed out on a part in Notting Hill.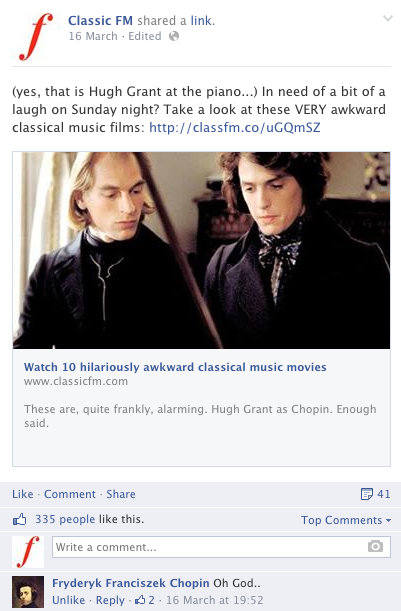 8. When we offer a motif, you jump in and contribute an entire sonata
Way to show us up, Bruno.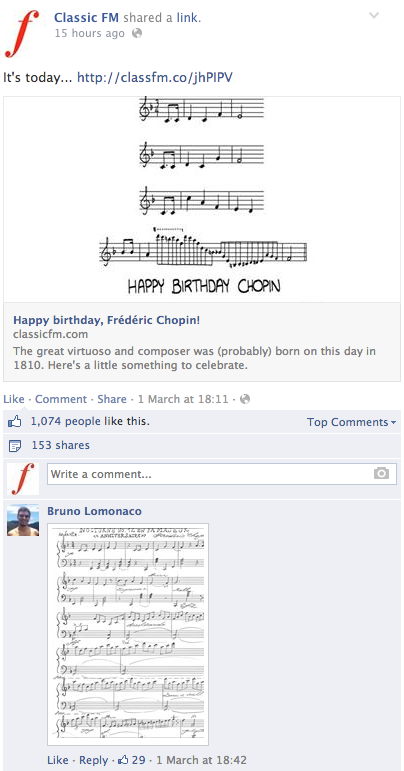 9. We're more than just a community united through music...
...and when it matters, we're there for each other.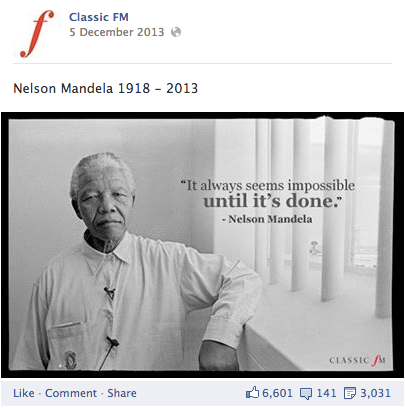 10. You're not afraid to tell us about the music you love...
...whatever music that may be. Even if you don't always get our jokes.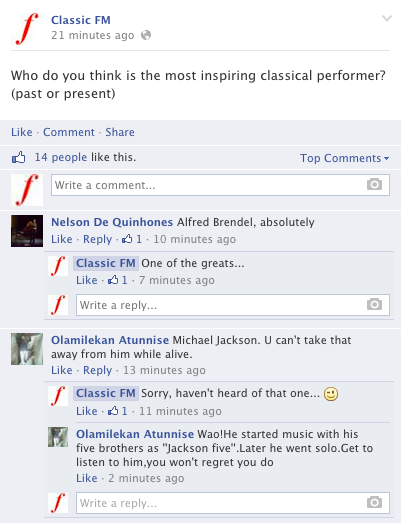 11. Because there's now an incredible 100,000 of you...
...and we think you're all amazing. Classic FM has always been about bringing the greatest classical music to new people. We think we've done that pretty well on the radio over the years, but on social media we've always needed you, our fans, to be an important part of it. Through your conversations, likes and shares, we're bringing the glory of the classical world, past and present, to more and more people around the world. We love getting to know you every day on our page and long may it continue, but for now, thank you. You mean the world to us.
...and if you're not a fan of Classic FM, come and join us here. We're there every day.