9 times China did incredible things for classical music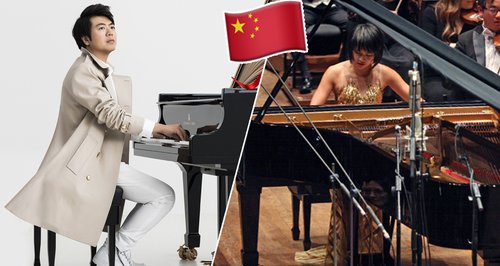 We're celebrating everything that China has done for classical music. From Lang Lang's red piano to Yo-Yo Ma playing bluegrass, it's an incredible musical nation, as we reveal...
1. Lang Lang at the Beijing Olympics
Is there a better example of showmanship than Lang Lang? The virtuoso was already a global concern by the time he played at the 2008 opening ceremony, but the performance stunned the whole world as they tuned in to see him play Defend The Yellow River from the Yellow River Piano Concerto by Yin Chengzong and Chu Wanghua.
2. The Yellow River Piano Concerto
Speaking of which, this incredible piece has truly crossed the continental borders and become hugely popular in the West as well. It was written by Yin Chengzong and Chu Wanghua, but based on the Yellow River Cantata by Xian Xinghai. Aside from Lang Lang hammering it out at the Olympics in 2008, it's been tackled by pianists across the world.
3. Mei Lanfang refuses to sing
In the 18th century, the Qianlong Emperor banned female opera performers, so all female roles ('dan') in Chinese opera had to be performed by men, called 'nandan'.
Mei Lanfang became one of the most famous nandan performers, specialising in 'verdant-robed girls', or 'guimen dan'. He was born in 1894 and first appeared on stage aged 11 in 1905. He went on to perform around the world – he became friends with Charlie Chaplin and inspired the German playwright Bertold Brecht.
In 1937, the Imperial Japanese Army occupied Beijing and Mei Lanfang was ordered to perform by the commander, who also gave Mei a high-ranking official position. But Mei refused to sing throughout the war and lived in poverty until the war ended in 1945.
He went on to become a legend in his homeland and his life has been turned into biopics, documentaries and best-selling memoirs.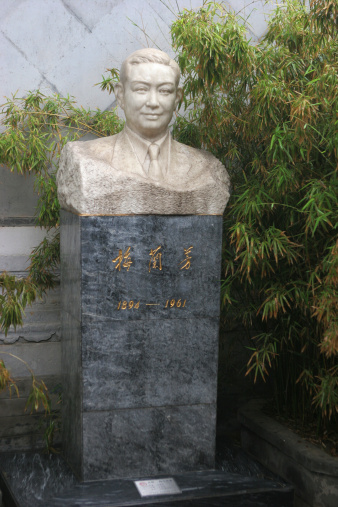 4. Turandot at the Forbidden City
In 1998, eight very special performances of Puccini's Turandot were performed in Beijing's Forbidden City – the real-life setting of Puccini's opera. And it was epic. So, so epic.
5. Yo-Yo Ma in general
Yo-Yo Ma was born in Paris to Chinese parents and is a cello wizard who can turn his bow to almost anything. Whether it's country, bluegrass, Piazzolla tango or collaborating with Bobby McFerrin, it's all in a day's work for him. He was the first musician to play at Ground Zero after 9/11, he's duetted with Condoleezza Rice and he performed at Steve Jobs' memorial service. All in all, a bit of a legend.
6. Ji Liu takes over
The young Chinese pianist Ji Liu is the latest exciting pianist to emerge from China. He's produced four albums, is a keen breakdancer, and is usually the best-dressed in any room. We're not joking. Anyway, here he is playing some beautiful Chopin.
And here he is breakdancing.
7. Yuja Wang brings the glamour
Yuja Wang is easily one of the biggest stars in classical music today – her concerts sell out in minutes and her recordings shoot to the top of the charts. She's recorded music by everyone from Chopin and Ligeti. And she's also passionate about fashion, wearing dresses by some of the most exclusive designers in the world.
Here she is in action.
8. Chen Yi overcomes incredible cultural hardship
In her early life, composer Chen Yi was a huge fan of Bach and Mozart, learning to play their pieces on the piano. But once the Chinese cultural revolution kicked in the late 60s, all of a sudden she lost all contact with Western composers and was forced to practise with a blanket stuffed in her piano. Even worse, when she was 15, the family home was searched and all possessions (including instruments) were taken. However, Yi worked hard to study the music of her Chinese heritage and ended up studying at Columbia University. She's since composed many orchestral, chamber and choral works that acknowledge her varied influences.
9. Tan Dun composes Crouching Tiger, Hidden Dragon soundtrack
Composer Tan Dun came to the world's attention when he wrote the soundtrack for director Ang Lee's martial arts epic Crouching Tiger, Hidden Dragon in 2000. Not only that, but Yo-Yo Ma performs the cello solos. Tan Dun also turned the whole lot into a concert suite for Yo-Yo Ma to perform.