Leonard Bernstein arguing with his trumpet section shows what a perfectionist he was
27 July 2016, 16:24 | Updated: 6 January 2017, 14:45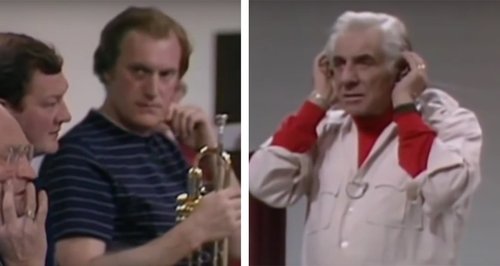 In the quest for perfection, you're bound to upset some people. But Leonard Bernstein wouldn't let anyone, not even some grumpy trumpets, get in the way.
During a rehearsal of Elgar's Enigma Variations, the great Leonard Bernstein makes his conducting style completely apparent.

He may not have given the clearest of instructions ("Not bwaaaa!"), but this tense exchange eventually gets the right result:
As an authority figure, few were respected so much as Bernstein - so it took a brass player's gumption to stand up to him.
These conductor rehearsal videos are fascinating/terrifying
After some rather terse back and forth, the trumpet section work out their tone issues and deliver exactly what the Maestro asked for.