Killing Eve soundtrack: who wrote the music for the killer TV show?
23 July 2019, 16:01
The music soundtracking Eve Polastri's entanglements with trained killer, Villanelle (spoiler alert: she's good at it), is suitably stylish and clever: but who wrote it? And why does it work so well?
Killing Eve is over for another season (depending on how organised you've been with your binging) and talk about ending with a bang. We won't spoil it…
Like the show's widely-lauded debut, the second series had everything we've come to love about the series: Villanelle being, well, Villanelle – irresistibly charming, beautiful, stylish and refined, but utterly depraved – and Eve Polastri being scattered but brilliant, with that teeny, tiny flaw of being utterly obsessed with a serial killer to the point of *really* messing things up at home. But hey, who can blame her?
As well as Eve and Villanelle, there's Carolyn and her cutting remarks; there's Niko and his steadfastness in trying to be a good husband to Eve…
But, also – there's the music. The soundtrack contributes so much to the mood and style of Killing Eve.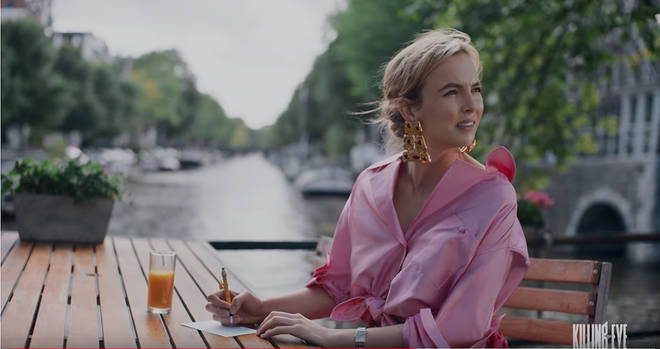 Who wrote the music for Killing Eve?
The Killing Eve music is by electronic musician and composer David Holmes, who has scored hit TV series like The Fall and London Spy, and composer and producer Keefus Ciancia, who has played on and scored soundtracks both with Holmes and independently.
Having earned Holmes and Ciancia a BAFTA, the soundtrack is built from pre-existing songs (some, Holmes has told BBC 6 Music, were written seven or eight years ago) composed into the developed show score we hear.
The soundworld is grungy and rocky; all jangling guitars and heavy beats, with an punky underground edge.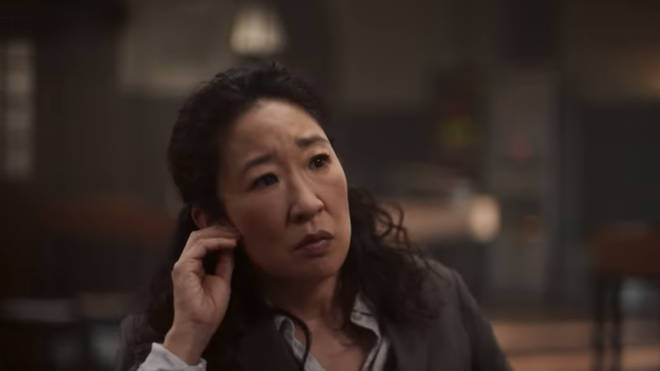 Why does the music work so well?
Calling all music geeks: it's time for some theory. The Killing Eve soundtrack is as stylish and clever as its characters, costumes and glamorous settings. But why, musically, does it work so well?
Summoning location

In one of the first scenes of Season 1 of Killing Eve, Villanelle is sent to Tuscany where she must assassinate a Mafia boss (after jumping off a motor bike and scoffing a rather delicious looking slice of ciabatta with basil, cheese and a squirt of tomato). The music is all sunny and glamorous to match the scene.

When we're in a dingy Berlin underground train station later on in the season, we're in a much darker soundworld: the pitches are lower and there's a drone that echos the metallic passing of trains: two examples of how Holmes and Ciancia's score cleverly underpins the action.

Accentuating cuts

In Episode 4 ('Desperate Times'), Season 2 of Killing Eve, Villanelle embarks on a neon lit and frankly pretty trippy descent into Amsterdam's Red Light District to fulfil a "job", and the scene is a good example of the score cutting in time with the action to accentuate the pacing of the plot.

Villanelle's victim follows her along the red-lit street with sultry brass and guitar in the background, and once Villanelle – dressed in a pink maid's outfit with a stuffed pig's head atop, so we're talking pretty weird stuff here – shuts the door, the music cuts abruptly to signal their change in location and a deepening of the trouble this guy is getting himself into.

We won't say anymore because, you know, spoilers.

Evoking mood

The moment in Season 2 when Villanelle breaks into Eve's house and asks "are you scared?" is underscored very quietly by bass throbs and sinister percussive sparkles, which create incredible tension.

As the pair interact and become physically closer the music drives the tension by increasing in volume and intensity, before a complete cut and background silence when Eve moves away from Villanelle across the room.

It's subtle and clever scoring, and it contributes to the emotion and style of the show. To answer Villanelle, we're definitely a little bit scared.
Season 3 of Killing Eve was announced in April 2019, with an air date yet to be confirmed.