Who is Jackie Evancho, and did she win America's Got Talent? Age, net worth and more revealed
10 January 2019, 16:09 | Updated: 26 June 2019, 09:15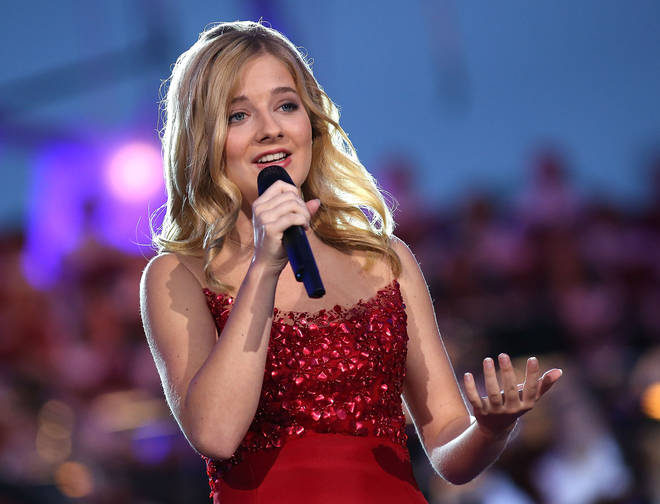 America's Got Talent star Jackie Evancho is dominating the classical-crossover genre. Here's everything you need to know about the rising star.
Aged just 19 years old, Jackie Evancho already has a wealth of achievements to her name, including finishing in second place on America's Got Talent.
From her net worth to her albums, find out more about the young classical-crossover star in our fact gallery.
14 incredible classical performances on reality TV talent shows >
How old is Jackie Evancho?

Jackie Evancho is one of America's biggest classical-crossover star.

Picture: Getty Images

Jackie Evancho was born on 9 April 2000. She celebrates her 19th birthday this year.

Competing on America's Got Talent

In 2010, at the age of 10, Evancho gained national recognition when she competed in the fifth series of America's Got Talent. She eventually finished the competition in second place.

What is Jackie Evancho's net worth?

Jackie Evancho Performs with the Ocean City Pops. Picture: Getty

According to Celebrity Net Worth, Evancho was worth an estimated $4 million (£3.1 million) in 2018.

Jackie Evancho's career so far

After competing on America's Got Talent, Evancho released a platinum-selling EP, O Holy Night (2010).

She subsequently became the best-selling debut artist of 2010, the youngest top 10 debut artist in US history and the youngest solo artist to ever go platinum in the US in 2011.

Evancho released her first full-length album, Dream with Me, in 2011 and it debuted at No. 2 on the Billboard 200 chart.

Since 2011 she has recorded multiple albums, from Heavenly Christmas (2011), Songs from the Silver Screen (2012) and Awakening (2014), to Someday at Christmas (2016) and Two Hearts (2017).

Donald Trump's Inauguration Ceremony

Jackie Evancho performing at Donald Trump's Inauguration Ceremony.

Picture: PA Images

Evancho performed at the end of Donald Trump's Inauguration Ceremony on 10 January 2017 in Washington D.C.

She was only 16 years old when she sang live to over 30 million viewers watching across the world.