Nude violinist plays 'The Lark Ascending' while skydiving
31 August 2017, 14:32 | Updated: 31 August 2017, 14:34
As if naked skydiving couldn't get any more extraordinary, this guy challenged himself to play Vaughan Williams on his violin at the same time.
Australian violinist Glen Donnelly decided to celebrate his 30th birthday by doing a skydive, in the nude, while playing his instrument.
Naturally, Glen was concerned that his challenge might damage his violin on the way down. So he bought a £30 model for the occasion, and had it strapped to his body as he floated over New South Wales, Australia.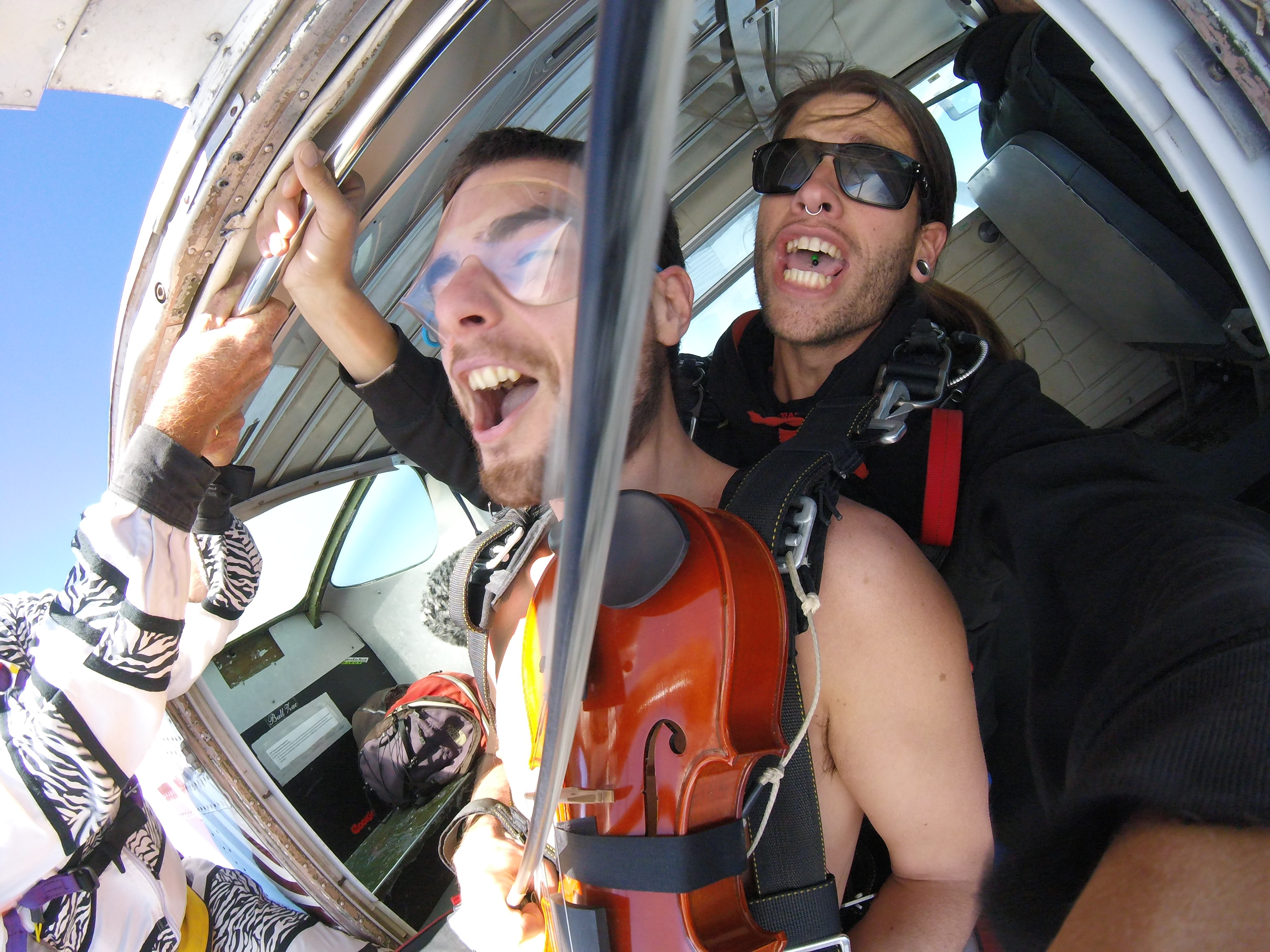 Although he tried to play Happy Birthday to commemorate his special day, 'The Lark Ascending' came more naturally to him once he was up in the air.
"I tried to play Happy Birthday at the top while traveling at 200 km/h, but once the parachute was up and I was gliding like a bird I played 'The Lark Ascending', my favourite piece for violin after the Beethoven Violin Concerto," Glen told Classic FM.
"It's all I could imagine playing when flying over the ocean, my favourite place on earth."
It seems that the Number 1 piece in Classic FM's Hall of Fame isn't just for the concert hall…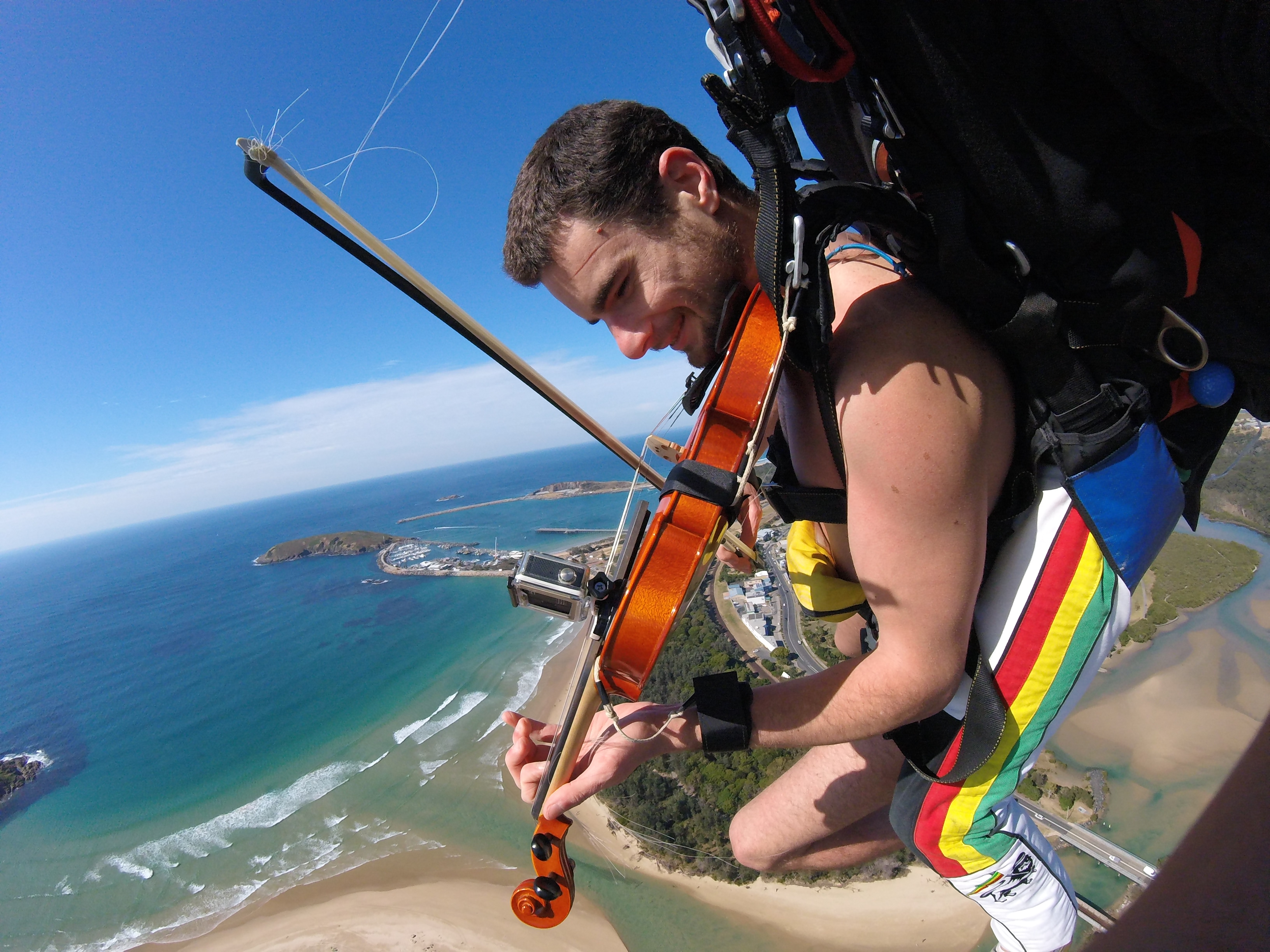 Glen did the skydive naked to raise money for the Nude Movement, a campaign which he founded to raise awareness of body-consciousness issues. He set up a GoFundMe page, which you can donate to here.
"Doing [the skydive] naked, and doing what I love (the violin) above the ocean was a freedom I have no words to describe," Glen told Classic FM.
"I love being naked, and I love playing the violin, and up there I was myself more than I have ever been."