Paul Mescal, aka Connell, can play the piano and 'Normal People' fans are losing it
11 May 2020, 14:48 | Updated: 11 May 2020, 15:36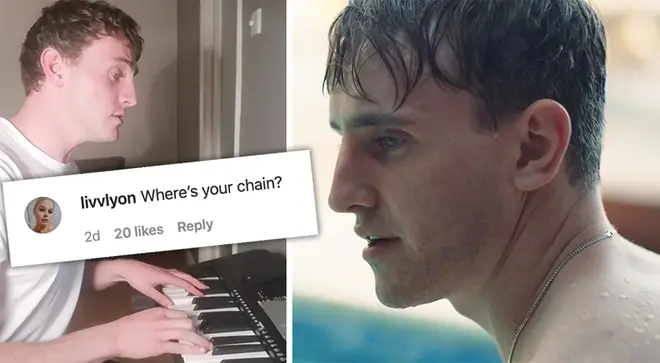 It's been 15 days since Normal People hit our screens, and the hype is still rife. Now, people are getting thirsty for Paul Mescal's (aka Connell's) dexterous piano-playing.
Since Normal People hit our screens two weeks ago, Connell and Marianne his chain have come to occupy a special place in our hearts.
And it turns out Irish actor Paul Mescal, who plays Connell, also has a great musical ear.
In an Instagram video (watch below), Mescal sings a delightful rendering of Sia's 'Chandelier', providing chordal accompaniment on his home digital piano. He captions the video "My sister @nellmescal is better than me!" (his sister, Nell, is a singer-songwriter).
It's a treat for the eyes and the ears.
Read more: Meryl Streep reciting poetry to Yo-Yo Ma's cello is the lockdown tonic we need >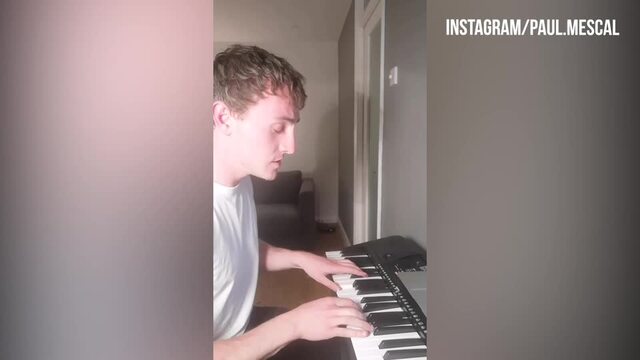 Normal People's Paul Mescal, aka Connell, plays the piano
As you can see if you dive into the comments section, Mescal's fans are going absolutely bananas. "Where's your chain?" asks one fan, while another offers a marriage proposal.
For Mescal, becoming a heartthrob overnight must be a little weird. But it's not hard to understand the hype around the show.
Sally Rooney's telling of two people's profound, life-changing love for each other, yet fatal inability to communicate, has quickly become this generation's love story – one which lends itself so powerfully to the screen.
If you want to hear more delightful keyboard work from Mescal, drop into his Instagram highlights. There's one called 'Singing' that's worth a minute of your lockdown time.