Virtuoso pianist corrects page-turner in one brutal gesture
1 May 2020, 16:36 | Updated: 1 May 2020, 16:41
Berezovsky page-turning cg
The relationship between a musician and their page-turner can be a fraught one…
A brief warning to all you discerning page-turners out there that the below video may send tremors into your steady arms, and horrors into your eagle eyes.
Here's the sequence of events...
Boris Berezovsky, Russian piano virtuoso and International Tchaikovsky Competition Gold Medallist was playing a lively passage from a piano trio, alongside a leading violinist and cellist (watch above).
Enter Berezovsky's page-turner who – at what he thought was the optimum moment – rose from his chair and turned over the music.
Alas, it was not the right moment. Berezovsky glares up at the young page-turner who, realising what he's done, covers his mouth, appalled.
Read more: 4 hilariously awkward page-turn fails in classical concerts >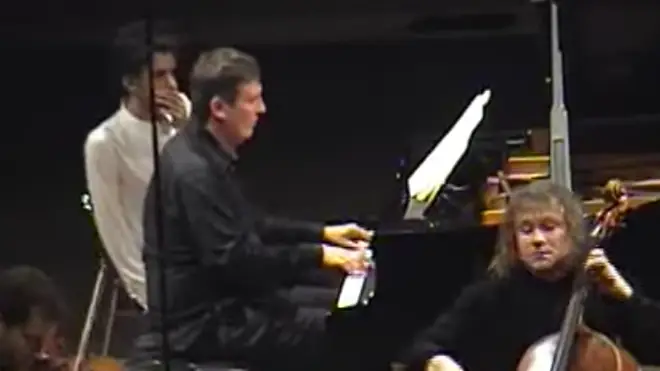 Berezovsky, in one slick move, flicks his music back to the previous page.
A few seconds later, the page-turner rises once more to turn the page.
But – oh no – Berezovsky raises his arm in time with the music, marking the moment the page-turner should, in fact, have turned the music.
Big love to all the page-turners out there. This was an important reminder of how tough a job it can really be.
Voting is currently open for the Classic FM Hall of Fame 2020 – click here to tell us what your three all-time favourite classical pieces are, and you could win £1,000!