An 89-year-old pianist just passed his Grade 3 exam – proof you're never too old to learn
24 April 2019, 15:09 | Updated: 25 April 2019, 12:46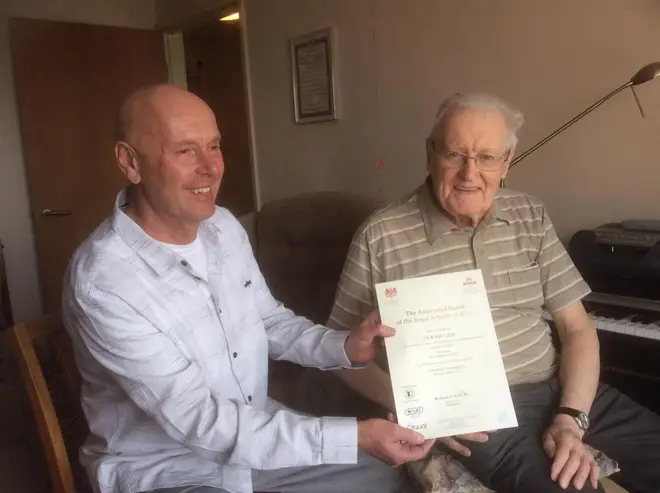 Jack Skelland has just passed yet another graded piano exam, ahead of his 90th birthday in July. Here's proof it's never too late to learn a musical instrument…
An 89-year-old piano student recently passed his Grade 3 ABRSM exam, to the amazement of his teacher.
Skelland, originally from Bewsey, lives in Ryfields Village in Cheshire. He took up piano lessons again in 2015, after giving up some years ago.
"Jack really enjoys learning the piano and you can tell by the amount of time he spends practising," his sister Josie told the Warrington Guardian.
"It's great for him to have a hobby like this and it really does have a positive impact on his daily life."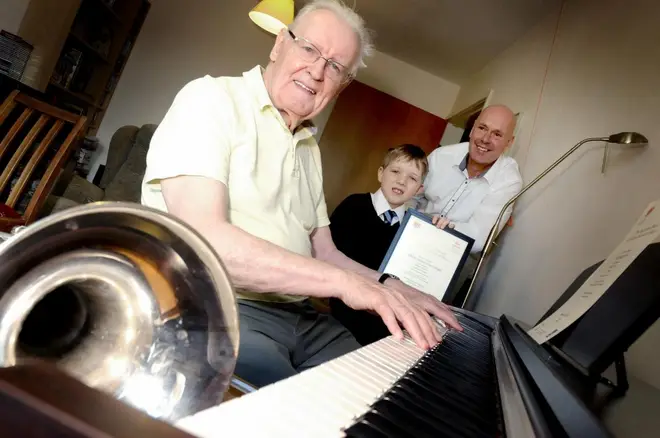 Skelland started playing the piano in the 1940s, but gave up when life got in the way. He tried for a second time in the 1980s; but this time, he is determined to keep it up.
"I'm really pleased to have passed and I wanted to do it in memory of my younger brother Dennis, who died suddenly just a few weeks ago," Jack told the newspaper.
This 90-year old couple playing Bach together will bring tears to your eyes >
Jack takes lessons with piano teacher Ralph Wheatley, who he has met with every Friday since the age of 86.
Ralph told the newspaper: "[Jack is] a very good pupil, very acute and takes everything I tell him on board. You can tell that playing the piano and working hard towards passing the grades gives him a lot of enjoyment and pleasure."
Speaking to the Warrington Guardian, Ralph praised his pupil, saying his achievement was "incredible for somebody of that age".
"An examiner comes down from London and you may think they would go easy on him considering his age, but they are quite strict in their assessments. It takes a lot of concentration and finger dexterity to pass the exams.
"In my 40 years of teaching the piano, I have never taught a pupil aged 89 and probably never will again."
Asked whether Jack plans to take any more exams, Ralph said they are taking things "one step at a time".
"He's a very determined man, and if he doesn't pass one of his exams, he never gives up and wants to give it another go. I think it's the pleasure that playing the piano brings him that's most important though."