Cellos owned by Rostropovich break records at auction
30 November 2018, 13:52 | Updated: 30 November 2018, 13:56
Three cellos once owned by the great cellist and conductor Mstislav Rostropovich were auctioned at Sotheby's in New York this week – and two of them broke records
On 28 November, Sotheby's London auctioned the private collection of the great Soviet and Russian cellist and conductor, Mstislav Rostropovich and his wife, the principal soprano of Moscow's Bolshoi Theatre, Galina Vishnevskaya.
Included in the sale were three cellos from Rostropovich's private collection, including a 1783 cello made by the Italian luthier Guadagnini. The auction was the first time that the maestro's personal musical instruments will be offered for sale.
The Guadagnini fetched £1.93m while a cello made by Santo Serafin was sold for £610,000 – both were the highest figures ever fetched at auction for those makers. A Guidanti cello didn't sell.
Sheku Kanneh-Mason, the cellist who played at the Royal wedding of the Duke and Duchess of Sussex, was invited to play the instrument at Sotheby's London.
"I always find it very special playing on cellos like this that were made hundreds of years ago," he said. "For me, it's very special to be playing an instrument that was played by someone I admire so much."
Sheku Kanneh-Mason's album, parents and tour dates revealed >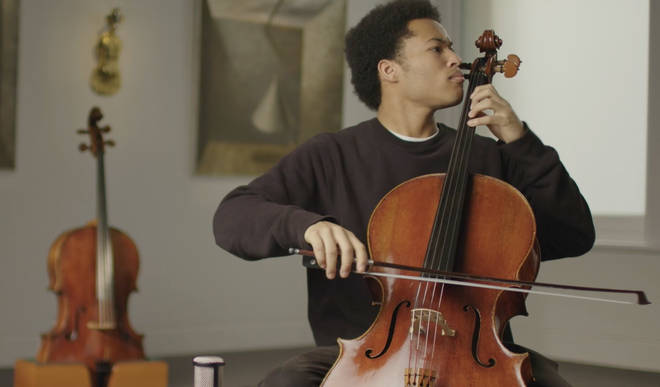 The Guadagnini cello was acquired by Rostropovich in 2000 – just seven years before his death in 2007.
When the sale was confirmed, Rostropovich explained why he had always wanted to own a Guadagnini cello. At the age of 18 he had won the gold medal at the Soviet Union's first ever competition for young musicians, and he attributed his success to a Guadagnini cello which he had used in that performance.
After he left Russia in 1974, he took that Guadagnini cello to a violin maker in Switzerland who declared it was a counterfeit, and had nothing to do with that maker. Saddened, Rostropovich swore that one day, he would own a fine Guadagnini cello.
He bought this genuine 1783 Guadagnini in 2000. When the instrument was brought to Rostropovich and Vishnevskaya's Paris flat, the cellist only plucked its strings very briefly before declaring he wanted to buy it.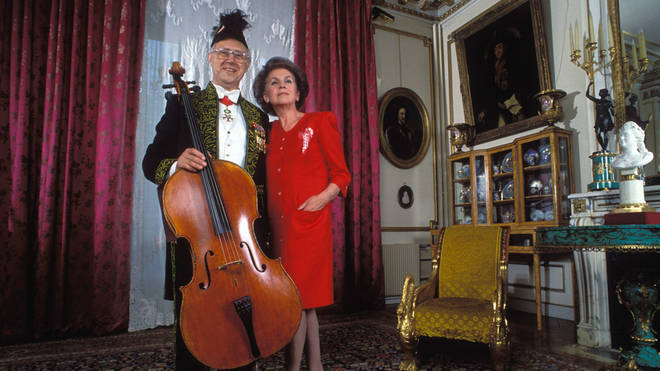 Sheku continued: "I think listening to lots of different cellists, I don't try to copy what they do, but it's so interesting that we have so many recordings, to be able to learn from what they have done. I have learned a lot from listening to Rostropovich's playing. It's very special to be able to play an instrument that belonged to him.
"Rostropovich is one of my favourite cellists to listen to and to watch videos of playing. I think what's so amazing about him as a musician is the amazing numbers of pieces that we now consider standard cello repertoire, which he commissioned. I think as a cellist, we owe a lot to Rostropovich."
The sale also featured over 100 pieces offered for an estimated £3.5 million, including a Bösendorfer grand piano, personal jewellery and Russian works of art from the couple's collection.