Britney Spears reworked in the style of a Vivaldi Baroque sonata is unexpectedly amazing
1 February 2017, 15:39 | Updated: 2 February 2017, 14:07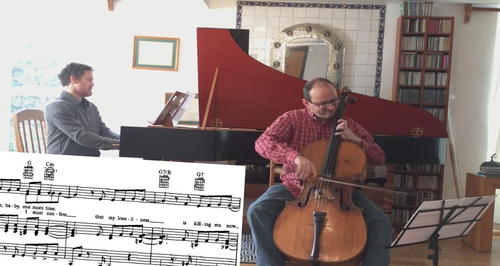 Harpsichord, Baroque cello, 1998 pop hit. It works. s.
Around 300 years before the release of Britney Spears' debut single '...Baby One More Time', Antonio Vivaldi was also just kick-starting his career.
Despite being worlds apart, Baroque Pop have decided to bridge the (rather large) gap between Baroque and '90s pop in their debut YouTube video, by arranging '...Baby One More Time' for harpsichord and cello.
We're big fans of this - bravo to cellist Asaf Kolerstein and harpsichordist Santiago Álvarez.