Here are all the reasons why classical music is dead as a genre
11 May 2016, 12:10 | Updated: 11 January 2017, 14:26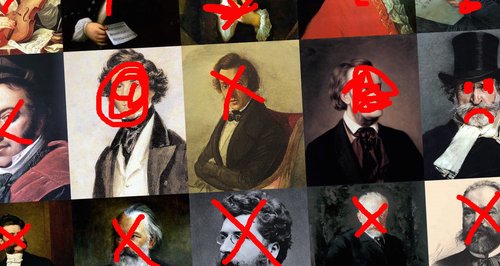 No money, no interest, dead composers and a dying audience. There's no coming back from it, right?
"No young people are interested in classical music"

Just these guys, no-one else.
"It's boring"

So. Unbelievably. Boring.
"It's not controversial or relevant in the modern news agenda"

Except when this happened literally the other day.
"It's not commercial"

André Rieu swims in pools of gold coins and does not agree with you.
Also, this is Joshua Bell's apartment. So cheap and tacky.
"All the performers are terribly dull and unglamorous"
Yuja Wang views you with dubiousness and scorn.
"It's stuffy and pretentious"

Yeah, just look at it.
"All the best composers are dead"

Newsflash: Max Richter is not dead.
"It's unrelatable"

Walking the dog. Everyone walks the dog. Look. Walking the dog. See? Relatable.
You see?