11 celebrities who proved it's cool to be in the school orchestra
7 February 2019, 19:28 | Updated: 7 February 2019, 19:44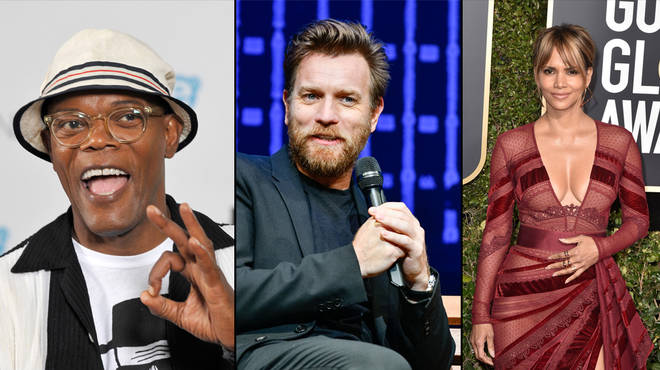 Did you know that Aretha Franklin played the tuba? And a certain famous astronaut played the baritone horn (seriously)?
It's cool to be in the school orchestra, and don't let anyone tell you otherwise.
Just to prove how cool it really is, here are some famous faces who just happened to be band kids when they were at school.
7 superstar celebrities who sang in their school choir >
Steven Spielberg

Steven Spielberg.

Picture: Getty Images

Clarinet

Now, Mr. Spielberg and his films need no introduction, but back when he was a boy he was a humble clarinettist in the school orchestra.

We're sure this is how he's gone on to create iconic film-music collaborations Jaws, Jurassic Park and E.T. with John Williams...

Tina Fey

via GIPHY

Flute

Tina Fey played the flute in her school orchestra and sang in the school choir. She even played Frenchie in a school production of Grease.

Halle Berry

Halle Berry.

Picture: Getty Images

Flute

Halle just goes to show you can be both the cool flautist and moonlight as Catwoman, no biggie.

Kesha

via GIPHY

Saxophone and trumpet

Innovative from the word go, Kesha played not one, but two of the coolest instruments in the orchestra back in high school.

Ewan McGregor

Ewan McGregor.

Picture: Getty Images

French Horn

It turns out that Ewan McGregor doesn't only melt our hearts with his dashing smile, but his impressive brass playing skills too. Don't you just hate it when people can do it all?

President Bill Clinton

Bill Clinton.

Picture: Getty Images

Saxophone

Playing in an orchestra improves many skills, including the ability to run the USA (apparently).

Samuel L. Jackson

via GIPHY

Trumpet and French Horn

Samuel L. Jackson started out playing trumpet and French horn in school. And he was clearly the coolest cat in the orchestra.

Aretha Franklin

Aretha Franklin.

Picture: Getty Images

Tuba

Yes, you heard; Queen of Soul, Aretha Franklin, played the tuba at school. This probably helped her breath control when singing, too.

It's no surprise then that she managed to step in for Pavarotti to sing 'Nessun Dorma' at the 1998 Grammys.

Lionel Richie

via GIPHY

Saxophone

Clearly musical from a young age, soul singer Lionel Richie started off playing saxophone at school. Who's laughing now?

Neil Armstrong

Neil Armstrong.

Picture: Getty Images

Baritone Horn

What even is a baritone horn? Neil Armstrong knows.

He also knows how to fly a spaceship to the moon, FYI.

Gwen Stefani

via GIPHY

Flute

Ok, so we're not surprised that Gwen Stefani was musical in her youth, but did you know she played the flute long before she hit the big-time?