Did you know Aretha Franklin once stepped in for Pavarotti… and sang Nessun Dorma?
13 March 2019, 11:21 | Updated: 13 March 2019, 11:28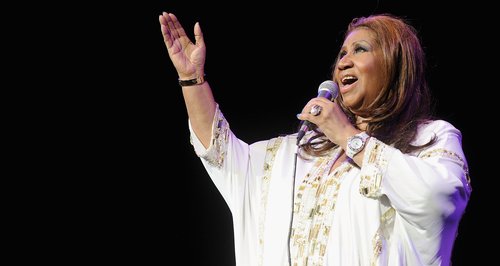 At the Grammys in 1998, the legendary soul singer stepped in – at the last minute – for Pavarotti, who had been due to sing his trademark piece, Nessun Dorma. So obviously she went ahead and performed that aria.
Puccini's 'Nessun Dorma' is one of the most impressive of tenor arias – with an astronomically high top B at the climax of the aria.
It's also an operatic tenor role. Aretha Franklin is, clearly, neither an opera singer, nor a tenor.
What is Aretha's full vocal range? >
But that did not stop her performing the aria at the Grammys in 1998. Well, it would have been a shame to send the choir home.
This might be the most Aretha Franklin thing that has ever happened.
Here she is performing the piece a few years later, at an event in Philadelphia in 2015. Just **listen** to how she ad libs on that top B.
Well.
Last weekend, stars including Jennifer Hudson, Céline Dion, Kelly Clarkson, Alicia Keys, SZA, Patti LaBelle and Carrie Underwood all came together and performed in a tribute concert, to celebrate her life and extraordinary voice.