Watch a horn player serenade deer with some Beethoven
11 December 2018, 12:54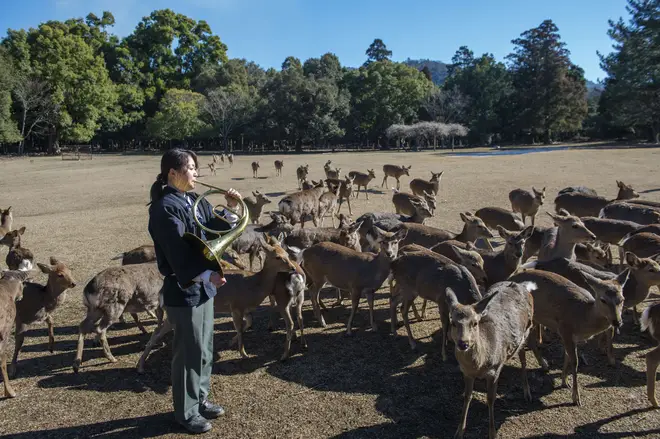 These four-legged music-lovers just can't get enough of Beethoven's Sixth Symphony
When it comes to classical music, you might be forgiven for assuming that deer are a bit oblivious – but in the green parks of Nara, Japan, local deer are proving to be big fans of Beethoven.
Owing to a deep-rooted tradition in this cultural Japanese hub, the friendly bunch gather from December 1 to 14 in Nara's open spaces for "Shikayose", or "deer-calling".
Usually, the deer can be spotted roaming around the city in search of deer crackers – a tasty snack sold by local street vendors – but when they're not busy socialising, they flock to Nara Park for a spot of F Major.
Every morning, a resident from the Nara Deer Aigokai (the local deer protection association) will play their French horn to the melody of Beethoven's Symphony No. 6, known as the 'Pastoral' Symphony.
Deers gather at the blow of a horn in Japan
Held at the park every winter since 1892, the event stems from the belief that deer are messengers of the gods and protectors of the city, after a deity named Takemikazuchi arrived at the old capital riding on a white deer.
This unusual pastime started in the Meiji Period to attract the deer and feed them acorns to celebrate their national treasure status, but nowadays it's also used to help attract tourists and promote Nara's many hotels and ryokans.
What is so special about Beethoven's Sixth Symphony?
Written in 1808, Beethoven's Sixth Symphony – also known as the 'Pastoral Symphony' – was one of the first of its kind to focus on programmatic content and includes five distinct movements.
A lover of nature, the German composer spent much of his time walking in the country and would often take a break from Vienna to visit rural settings.
His 'Pastoral' Symphony pays tribute to this hobby and is underlined by the title of the first movement: 'Erwachen heiterer Empfindungen bei der Ankunft auf dem Lande', meaning 'Awakening of cheerful feelings on arrival in the countryside'.
First performed in a four-hour concert at the Theater an der Wien on 22 December 1808, the work conjures up images of pastoral scenes using a combination of pretty motifts, orchestral texture and beautiful harmonies, so it's a fitting piece for Nara Park, which is set at the foot of spectacular Mount Wakakusa.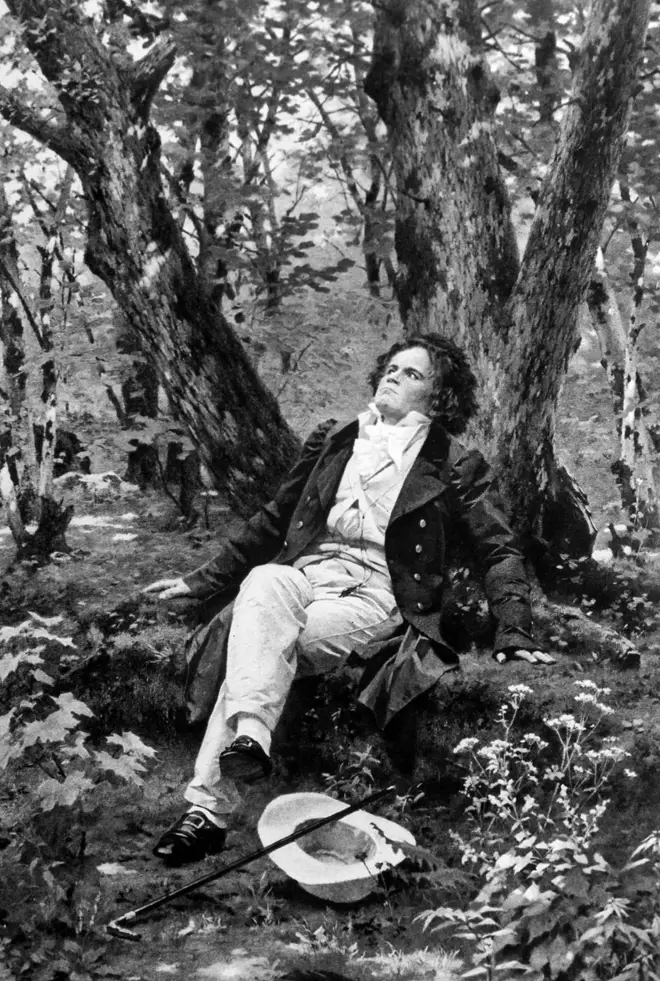 You may also recognise the symphony from the 1940 animated film 'Fantasia', rewritten in parts by English conductor Leopold Stokowski.
Home to approximately twenty-seven million deer, Nara considers its deer to be national treasures and it looks like they'll be around to enjoy the sound of Beethoven for many years to come.
Fantasia - Symphony 6 (Pastoral) I Allegro Ma Non Troppo (Beethoven) - Disney