Evelyn Dove: Who is the British singer and actress on today's Google Doodle?
11 January 2019, 10:02 | Updated: 20 June 2022, 11:39
From her career in music and television to her upbringing, here's everything you need to know about the singer who broke cultural barriers.
Today's Google Doodle pays a touching tribute to Evelyn Dove, on what would have been her 117th birthday.
Dove, who would later become the first black singer on BBC Radio, was born in London on 11 January 1902. Her father was a barrister from Sierra Leone and her mother was English.
For a short period she took her mother's maiden name, Winchester, and went under the alias of Norma Winchster.
Where did Evelyn Dove study music?
Evelyn studied piano, voice and elocution at the Royal Academy of Music from 1917 to 1919.
Following her studies, she travelled with various music groups including the Southern Syncopated Orchestra, a band aiming to popularise black music in the UK. She toured extensively as a singer and travelled to Europe, Australia, the United States and India.
7 black composers who changed the course of classical music history >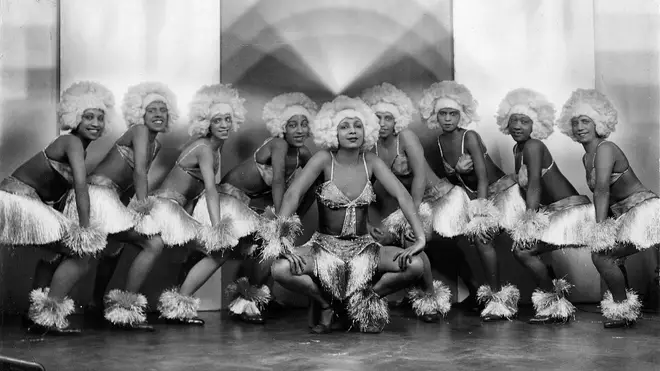 Television and radio
Dove also made a name for herself in television and radio, frequently presenting on shows throughout the 1940s. As a trained contralto singer, she was praised for her 'perfect microphone quality'.
One of her shows on the BBC, Serenade in Sepia, became so popular that a television version was made of it. It was one of the first UK television programmes to explicitly showcase black talent.
Her other radio credits include Rhapsody in Black, Calling the West Indies, Variety Bandbox, Music For You and Caribbean Carnival.
In September 1993, Moira Stuart featured Dove in Salutations, a radio series celebrating Black British musicians and entertainers between the 1930s and 1950s.
Evelyn Dove on the stage
Following a decade of radio and television work, Evelyn worked in cabaret in Paris, India and Spain. She later starred in a production of Simply Heavenly on the West End in 1958.
In 1987, Dove died of pneumonia aged 84.