Watch: Emily Blunt sings in the new 'Mary Poppins Returns' trailer
18 September 2018, 11:23 | Updated: 13 December 2018, 11:41
A magical new trailer has been released for Mary Poppins Returns, giving us an initial flavour of Emily Blunt's singing voice.
A new trailer for Mary Poppins Returns (2018) has been released, in what will be Emily Blunt's first major musical part in a Hollywood production.
The long-awaited sequel to the 1964 movie musical is set in London in 1935, 25 years after the events of the original film – which starred Julie Andrews as Mary Poppins
The sequel sees Poppins, the former nanny of Michael and Jane Banks, returning to once again look after the Banks children, after a family tragedy.
Read more: 15 actors you didn't know could sing
In the first hint we've had of Blunt's singing voice, the trailer shows Poppins singing to Michael Banks' own children: "Nothing's gone forever, only out of place".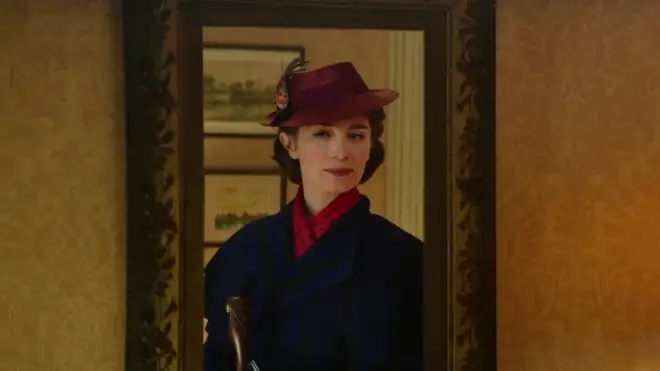 Despite having only sung in one Hollywood musical – she played the baker's wife in Into the Woods (2014) – Blunt has a remarkably strong voice.
On watching her perform, her husband John Krasinski told Vanity Fair: "The air changes in the room when she starts doing what she does. It's so honest and so pure and so powerful. It's like a superpower that she can just unlock and do so specifically with not many attempts."
Other actors in the upcoming movie musical include Hamilton composer Lin-Manuel Miranda as Jack, and Ben Whishaw and Emily Mortimer as the grown-up Banks children.
Julie Walters, Colin Firth and Meryl Streep will play supporting roles, along with Dick Van Dyke who featured in the 1964 original.
On filling Julie Andrews' shoes, Blunt told Classic FM: "Well I was initially a bit intimidated just because it's such iconic territory to walk through, but I think more than anything, i just adored playing her so much, I think she's such an extraordinary character. So I just tried to approach her as I would any other role really.
"I haven't spoken to Julie yet but I hope to speak to her because I think she's just seen it and she wrote Rob Marshall the most beautiful email about it and loved it. So that meant a lot to all of us. She's very gracious."
Mary Poppins Returns will be out in cinemas on 19 December 2018.