Classical music street art: 17 beautiful scenes to brighten your day
2 April 2020, 15:31 | Updated: 2 April 2020, 15:46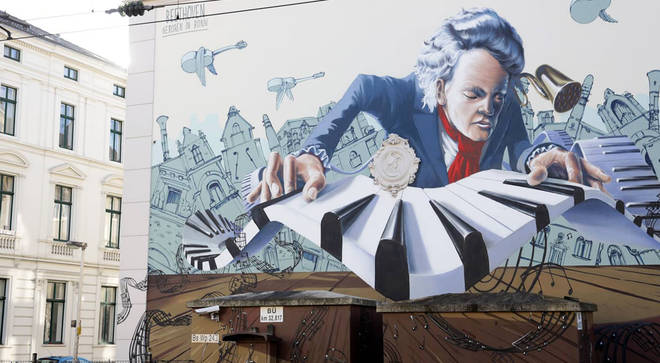 Here are some of the most incredible classical music-inspired artworks decorating the streets of the world today...
A beautiful musical scene on the streets of San Francisco

This incredible, eye-catching cello

Beethoven on a street in Bonn, Germany.

Take a seat beside Tchaikovsky in Klin, Russia

Incredible art in Kaunas, Lithuania

Street art in Kaunas, Lithuania.

Picture: Classic FM

This wonderfully artistic tower block mural

If Mozart was born a cyborg...

Mozart street art.

Picture: http://i.imgur.com/hdE93iG.jpg

A musical stairway in Mykonos, Greece

This vivid musical mural on a building in Lisbon

Musical drains = a symphony when it rains

This vibrant piano wall

Piano wall street art.

Picture: https://www.flickr.com/photos/chenchei

The famous 'Music Wall' in Minneapolis

Step down some musical stairs in Valparaiso, Chile

Piano crossings in Modesto, California

A sculpture of pianist Arthur Rubinstein in Łódź, Poland

Colourful street art from Serbia

A musician lived in this garden...