Classical music in food: the most beautiful images
27 July 2018, 17:41 | Updated: 30 July 2018, 11:56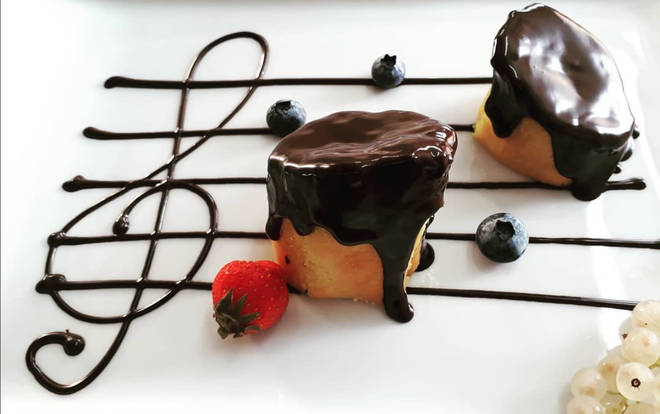 Is there a recipe more delicious than Bach and biscuits? Copland and cake? Mozart and meatballs? These are the most beautiful pictures of classical music represented in food.
When musicians try to be pastry chefs...

We're sure Mozart used to compose on one of these.

Piano sandwich.

Picture: Mark Northeas

Treble clef pancake

Bit panicked as was asked yesterday to play at a wedding tomorrow so 11 yo has presented me with inspirational breakfast. pic.twitter.com/fVTj0qkt1g

— Antonia Honeywell (@antonia_writes) July 27, 2018

How all musicians ask for their coffee.

Happy birthday dear incredibly talented musician…

Bach would be so happy he'd made it into a pancake...

Happiness is finding someone who will make you one of these for your birthday.

Cello, there.

When you ask a musician to help you make pies...

Cake goals.

This would be better if it were a chocolate fountain.

Truly scrumptious.