These cellists floated 30 cellos in a swimming pool, in the name of art
27 March 2019, 11:34 | Updated: 27 March 2019, 12:30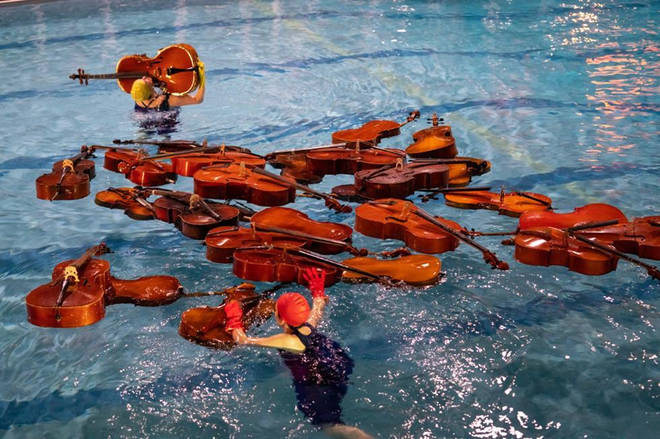 The new art project explores 'the performative and sonic possibilities of cellos and water'.
'Water on the Bridge' is an experimental project dreamed up by cellists Katinka Kleijn and Lia Kohl.
Hoping to explore the relationship between music and water, they floated 30 cellos in Eckhart Park Pool in Chicago and tried to swim with them.
Kleijn and Kohl said: "The piece, which is equal parts music, movement and performance art, explores the line between tenderness and violence, as well as the baggage we all carry with us: how we nurture it, care for it, and let it go."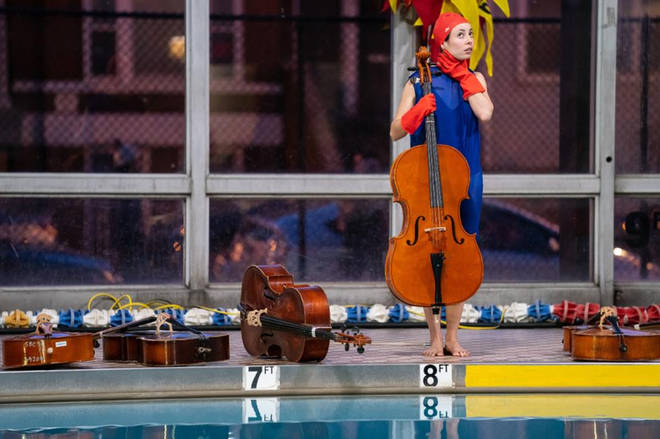 The project was part of the city's Night Out in the Parks initiative, which brings more than 2,000 events to Chicago's 77 neighbourhood parks throughout the year.
The artists were keen to emphasise that no playable cellos were harmed in the making of this project.
"However they might appear, all of these cellos were unplayable when the artists got them and they continue to be unplayable," they told The Strad.
"The few cellos they found that could be fixed up have been fixed and donated to schools, since they want people to experience the joy (that they share) of playing the cello. The others were trash and have been turned into art."