New releases: Christmas offerings from Wells Cathedral Choir and The Sixteen
9 December 2016, 16:50 | Updated: 6 January 2017, 14:45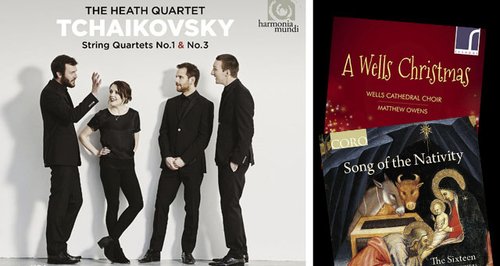 Throughout the week Classic FM's presenters bring you the best new recordings, including world exclusives and premiere broadcasts of latest releases.

John Suchet plays a track from his featured album at 10:15am every weekday.
A Wells Christmas - Wells Cathedral Choir
Resonus Classics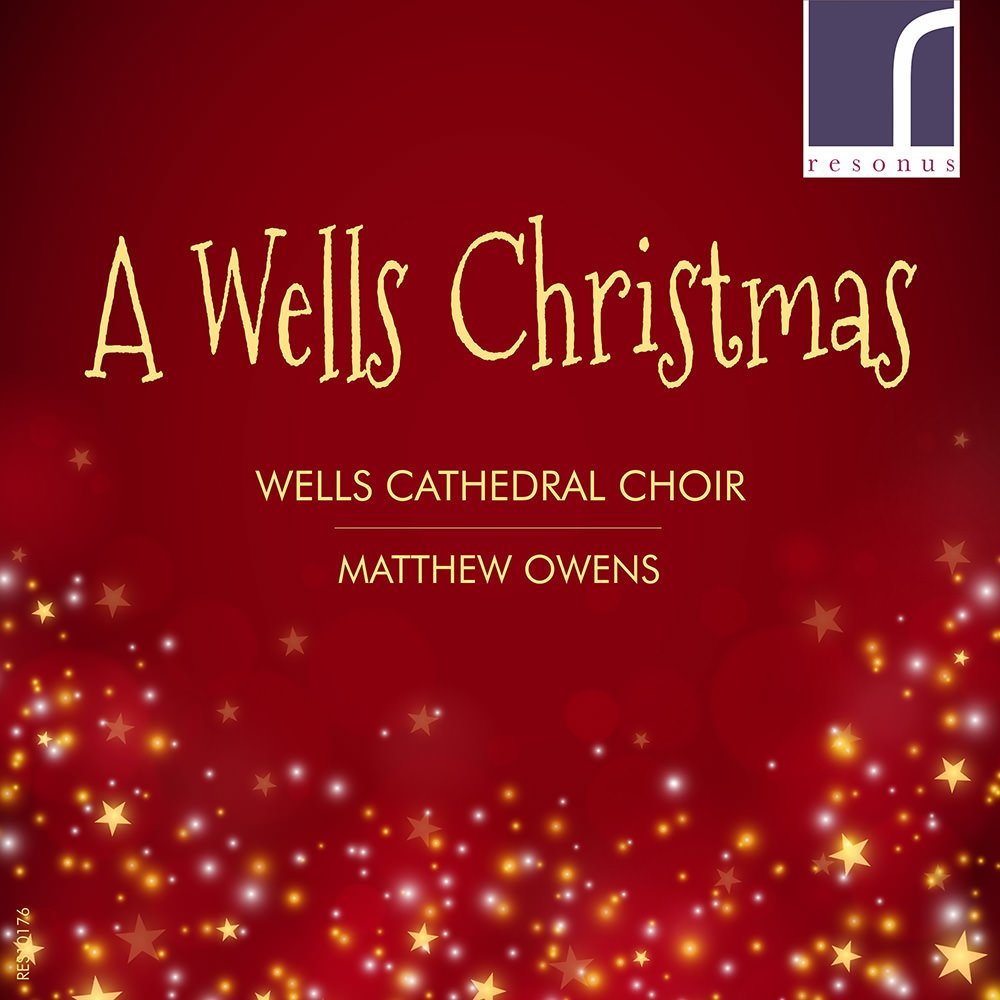 Wells Cathedral Choir, their director Matthew Owens and organist Jonathan Vaughn perform an irresistible array of popular carols and more recent offerings. The track-listing includes works by David Willcocks, Andrew Carter, John Rutter, Kenneth Leighton and Thomas Hewitt Jones. Also included are world premieres by Bob Chilcott, Jefferson McConnaughey and Matthew Owens.
This scintillating and varied programme is vividly realised by the combined boy and girl choristers and Vicars Choral that continue the 1,100-year-old tradition of music at Wells Cathedral.

John Brunning plays a track from his featured album after 6pm every weekday.
Song of the Nativity - The Sixteen
Coro
The Sixteen - the Voices of Classic FM - contrast the dramatic intensity of music by some of today's most admired composers with such traditional and modern carols as Boris Ord's Adam lay ybounden and Henry Walford Davies' version of O little town of Bethlehem.
Much-loved modern classics including John Rutter's There is a flower, Morten Lauridsen's O magnum mysterium and James MacMillan's O radiant dawn also appear on this beautiful album among many other beautiful tracks.
Every one of them captures the joy and sincerity of this most wonderful of seasons. This album provides a perfect peaceful and uplifting antidote to the hectic pre-Christmas rush.

Critic's choice
Tchaikovsky String Quartets Nos. 1 & 3 - Heath Quartet
Harmonia Mundi
It's amazing, even with a composer as popular as Tchaikovsky, how much of his output remains hidden from most classical music fans. This is certainly true of his chamber music, where the Sextet, Souvenirs of Florence, and the massive Piano Trio are serious masterpieces
So too are his four String Quartets. And No. 1 is especially enchanting with a slow movement marked Andante Cantabile, that is one of the greatest melodies even Tchaikovsky ever wrote. So much so that it has been regularly bulked up for sting orchestra, and recorded in that form.
But, exactly like Barber's Adagio, also stolen (though by the composer himself this time) from a string quartet, the original works best. The Heath's account of this beautiful movement is alone worth the price of this album.
The Heath Quartet was formed at the Royal Northern College of Music in 2002, and now they all work as Professors at London's Guildhall School.
They have recently begun to make CDs, and will hopefully have a long recording career in front of them.