New releases: Aled Jones's One Voice at Christmas and Jubilo by Alison Balsom
2 December 2016, 16:01 | Updated: 6 January 2017, 14:45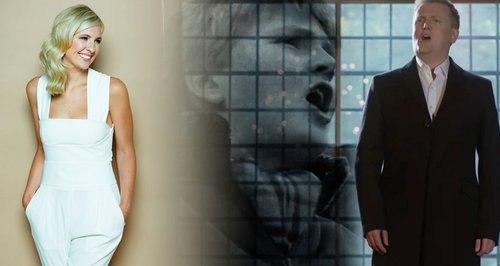 Throughout the week Classic FM's presenters bring you the best new recordings, including world exclusives and premiere broadcasts of latest releases.

John Suchet plays a track from his featured album at 10:15am every weekday.
One Voice at Christmas - Aled Jones
Decca
Aled Jones scored a no.1 earlier this year with his innovative album One Voice, in which he duetted with himself, taken from previously unreleased recordings of him as a choirboy in the 1980s.
In One Voice at Christmas, this winning formula is applied once more with seasonal favourites such as In the Bleak Midwinter, O Come, O Come, Emmanuel and a new arrangement of his 1985 smash hit Walking in the Air. In a touching collaborative piece, Aled sings The Little Drummer Boy with the late Sir Terry Wogan and there's also a duet with guitarist John Williams on Silent Night.

John Brunning plays a track from his featured album after 6pm every weekday.
Jubilo - Alison Balsom
Warner Classics
With this release Alison records on the natural trumpet for the first time since the hugely successful album Sound the Trumpet. Inspired by seasonal Baroque repertoire, the recording includes concertos by Bach, Corelli, Torelli, and Fasch performed with the Academy of Ancient Music under the direction of violinist Pavlo Besnosiuk.
The Schübler Chorales and In dulce jubilo by Bach, performed in arrangements for trumpet and organ played here by Stephen Cleobury, act as a beautiful foil to the full orchestral sound of the concertos. Bach's Jesu Joy of Man's Desiring featuring Stephen Cleobury and the Choir of King's College, Cambridge tops off this Christmas album.

CRITICS CHOICE
Sol Gabetta Live
Elgar and Martinu Cello Concertos
Sony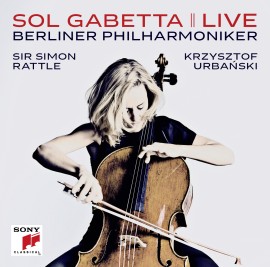 Now that Julian Lloyd Webber is no longer active as a cellist, who is the outstanding exponent of Elgar's Cello Concerto today?
In my view, it's the Argentinian cellist Sol Gabetta. I heard her play it live in London recently, and felt, that as a young woman, completely detached in almost every way from the world of Elgar, she captured the autumnal mood most beautifully. Lots of young cellists play Elgar's Concerto, but, in truth, some of them, though they may make beautiful sounds, skate across the surface a bit too much. Gabetta doesn't.
This recording comes from a live performance at the Baden-Baden Festival in April 2014. I first heard it live in the cinema, when reviewing for the Mail on Sunday whether live concerts work in a cinema setting. I felt this one didn't because the sound wasn't good enough.
Now it has emerged on CD, the many beauties of this performance can be clearly heard despite the limitations of this hall's acoustics. So I recommend it to those who love this concerto as a download. By all means buy the CD, but I cannot make a strong case for Martinu's concerto.
Gabetta really is an outstandingly sensitive player. Plus, of course it's always a joy to hear the Berlin Philharmonic playing British music, which they rarely do, under the baton of Sir Simon Rattle, who hasn't always been as active an Elgarian as he might have been down the years. But when he does conduct Elgar, he always makes a terrific job of it, as he does here.
The Glass Effect
Lavinia Meijer
Sony (2CDs)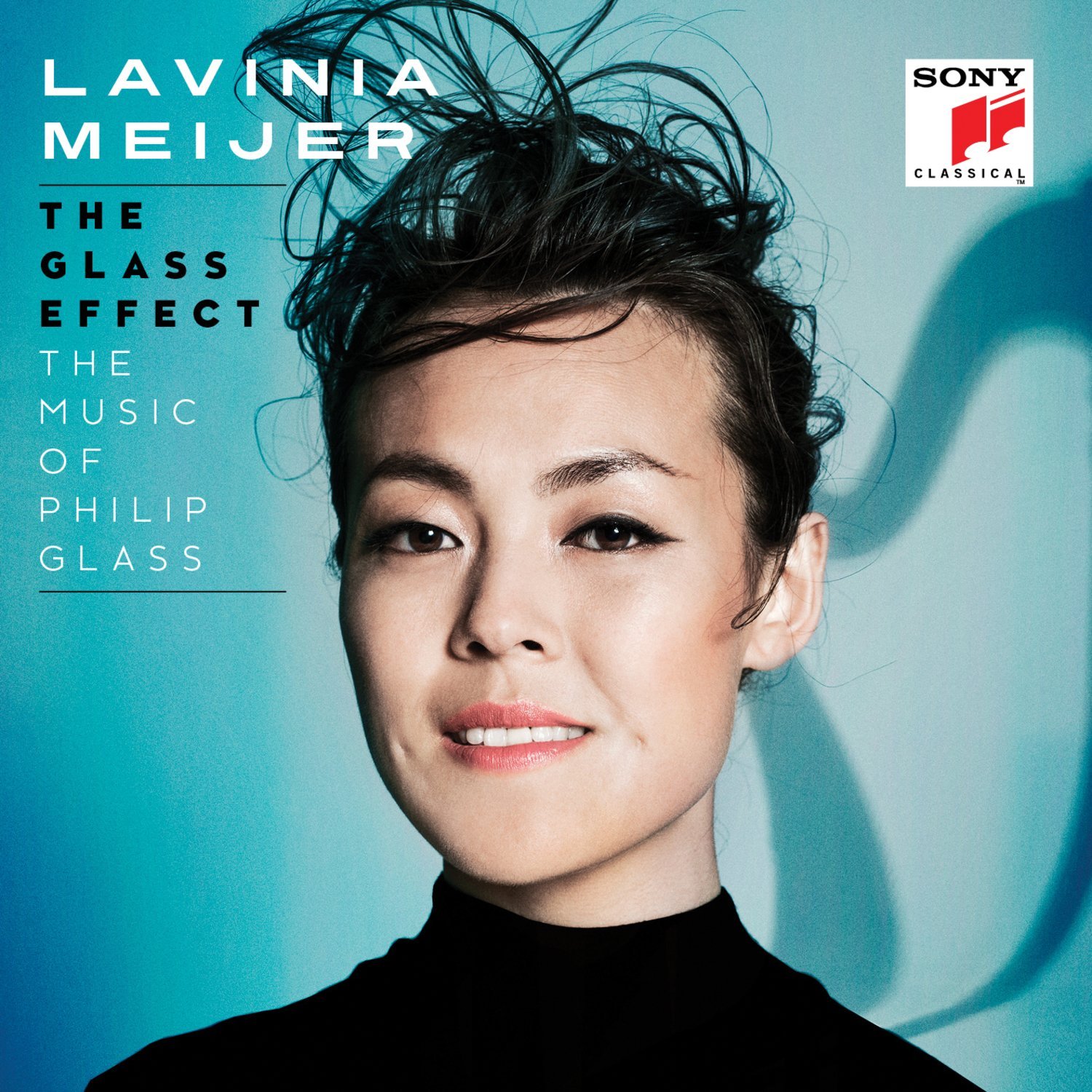 Another Sony offering that hits the spot for me is the outstanding harpist Lavinia Meijer's recital of contemporary music, centring on the ten Etudes that Philip Glass composed for the piano between 1994 and 2012.
Meijer is closely associated with Philip Glass, and, as she says in an interesting liner note, has huge regard for his music in general, and these Etudes in particular, which she has worked tirelessly to transcribe for the harp. And I really enjoy them.
Of course, as with all minimalists, at the heart of Glass's creativity is a good deal of repetition. But the melodic material is interesting, with the music's many contrasting moods preventing boredom. And Meijer's playing is just so engaging, because she is such a virtuoso, and so obviously deeply committed to the music.
Okay, this is not for casual listeners, but anyone who likes the harp, and wants to hear the harp playing more challenging music, should get this album.
On CD 2 the challenges increase with music not only by Glass, but by five other contemporary composers, including the ever so fashionable Nico Muhly, and the cinema and TV composer Ólafur Arnalds, who wrote the music for Broadchurch.
Elizabeth Schwarzkopf
The Complete 78 rpm Recordings 1946-1952
Warner Classics (5CDs)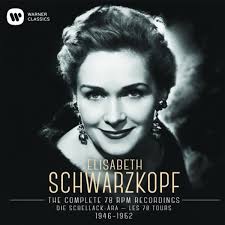 Dame Elizabeth Schwarzkopf had an extraordinary career, that took her, over several hugely successful decades, from a promising young singer in Berlin in the Nazi era, when some of her success was attributed to her being the alleged mistress of a prominent Nazi office bearer, to a long retirement as a hugely respected Dame Commander of the British Empire.
This set catches her at the very outset of her career. Even the most talented need a bit of luck, and for Schwarzkopf her good fortune was meeting straight after the war the EMI impresario/recording producer Walter Legge, who was scouring post war Vienna for talent.
He hit upon a young conductor called Herbert von Karajan, who had nothing much to do, and Schwarzkopf, displaced from Berlin, who had even less.
Legge started recording Schwarzkopf, and the results can be seen here in a wide range of music from operettas, song through to heavy opera.
There's even an enchanting Silent Night in German from Vienna in 1948, and an even less enchanting one in English from London from1952.
These early recordings are delightful listening, because Schwarzkopf's singing was totally unmannered at this stage in her career. Later some critics condemned her for what they called a "whoopsing manner", but that's not at all apparent her.
In 1946 she was, in effect, a nobody, washed up in post war central Europe. By 1952 she was a star. It's a fascinating journey, and anyone who loves great singing should not miss this.
By the way, a little after the last of these recordings were made, Schwarzkopf married Legge, and as far as I know, they lived happily ever after.
Wagner: The Ring
Bayreuth Festival 1961
Orfeo (13CDs)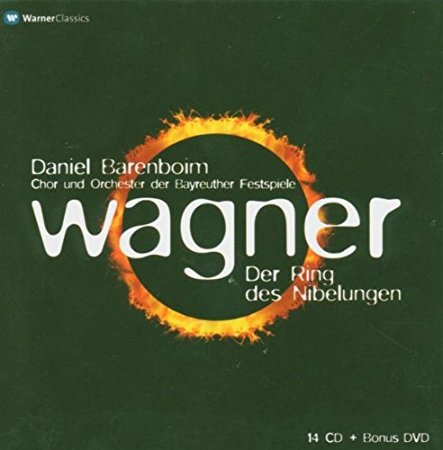 I make no apologies for a second dip into history this week, because Elizabeth Schwarzkopf was an exceptional artist, but so too are many of those involved in the Ring Cycle from Bayreuth in 1961, conducted by the marvellous Rudolf Kempe.
As a conductor in England with the RPO, I heard him often, and owe him a huge debt of gratitude for introducing me to so much Austro-German music.
In this Ring, perhaps the Wotan, Jerome Hines is not as good as some, but other parts are brilliantly taken by Bayreuth stars of the 50s/60s like the incomparable Birgit Nilsson as Brunnhilde, and the magnificent Hagen of Gottlob Frick.
There was something special about Wagner singing in those days, that we don't get today. A cast like this simply couldn't be assembled now. Live performances from Bayreuth obviously come with the roar of the greasepaint and the smell of the crowd, but for me this adds to the attraction. This is live music theatre at or near its finest.
Vocalise
Albrecht Mayer
Deutsche Grammophon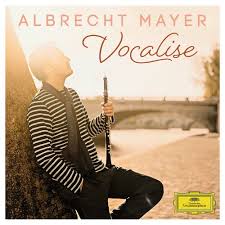 "A buyer beware" here. This looks like a new issue but isn't. It's a compilation of previous albums. Nothing wrong with that of course, but frustrating if you've already got some of them.
The good news is that Albrecht Mayer is one of the finest oboists around, as is evidenced by the fact that he is principal oboe of the Berlin Philharmonic.
The bad news about this album is that quite a lot of it involves arrangements that accentuate the role of the oboe, and sophisticated listeners will find some of them irritating. For instance Ravel's delicious Pavane just doesn't sound the same with the oboe as it is here.
So, good easy listening for the undemanding classical music inclined person. But not, I think for hard core classical buffs.