New Releases: 40 – The Sixteen; Schubert Symphonies Nos. 1 & 5 – Heinz Holliger & Kammerorchester Basel
6 May 2019, 10:00 | Updated: 6 May 2019, 10:01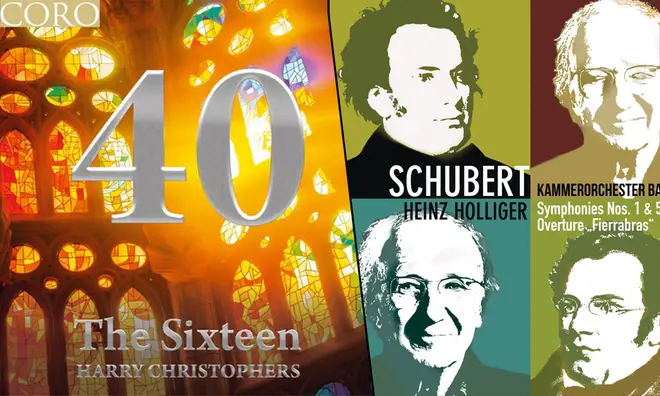 Throughout the week Classic FM's presenters bring you the best new recordings, including world exclusives and premiere broadcasts of latest releases.

John Suchet plays a track from his featured Album of the Week at 10.15am every weekday.
40: The Sixteen – The Sixteen & Harry Christophers
Coro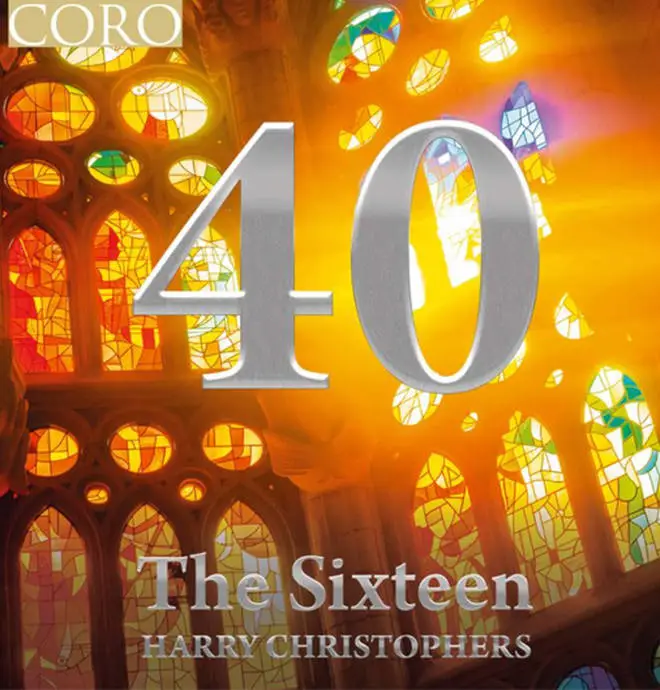 To celebrate the 40th anniversary of their inception, vocal ensemble The Sixteen have released a new album, 40: The Sixteen, comprising forty tracks – one for each year of The Sixteen's lifespan.
The music draws on some of their milestone moments and most celebrated tracks, including Bach, Palestrina and Monteverdi.
Not only does this album showcase The Sixteen's musical achievements, but it beautifully exhibits some of choral music's most monumental works; a brilliant way in for anyone looking to listen to more classical music.

Schubert: Symphonies Nos. 1 & 5 – Heinz Holliger & Kammerorchester Basel
Sony Classical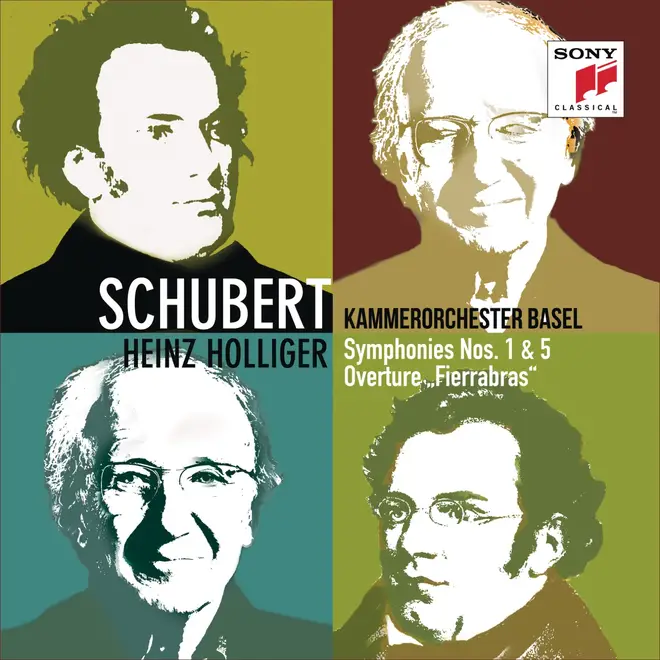 To celebrate Heinz Holliger's 80th birthday, he has recorded two of Schubert's symphonies with the Basel Chamber Orchestra. With an interpretation as precise as ever, these two symphonies beautifully capture the essence of Schubert's early days as a composer.
Symphony No. 1, which Schubert composed at only 16, is a bright and energetic recording, and Holliger's take on the well-known Symphony No. 5 encapsulates Schubert's infatuation with Mozart's writing style.