Album reviews and new releases: Violin fireworks and Mendelssohn goes to Italy
31 August 2016, 18:36 | Updated: 6 January 2017, 14:45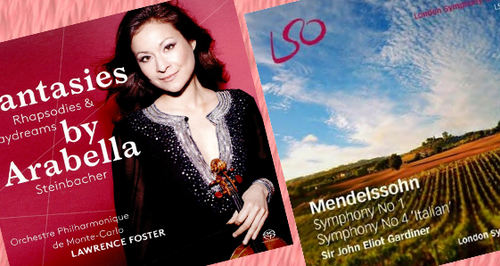 Throughout the week Classic FM's presenters bring you the best new recordings, including world exclusives and premiere broadcasts of latest releases.

Every weekday morning after 10am, John plays a track from Classic FM's Album of the Week.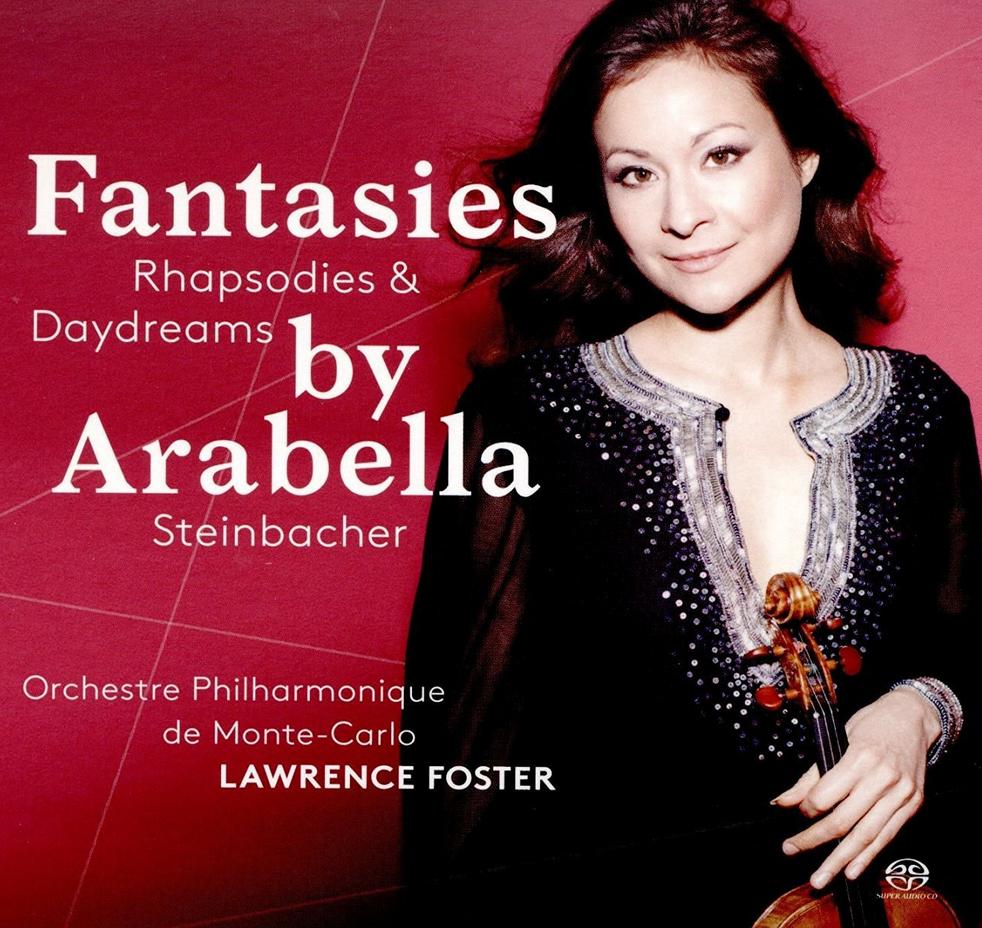 Fantasies, Rhapsodies and Daydreams
Arabella Steinbacher/Orchestre Philharmonique de Monte-Carlo/Lawrence Foster
Pentatone PTC5186536
One of today's most brilliant violin virtuosos gives us an album of bravura playing, show-stopping melodies and, at times, wistful lyricism. Steinbacher's formidable technique ranges across eras and styles, from the incendiary showmanship of Waxman's Carmen Fantasie and Sarasate's Zigeunerweisen, to the fearsome technical demands yet subtle beauty of the nation's favourite classical piece, Vaughan Williams's The Lark Ascending. The Méditation from Thaïs is also here, given a spellbinding performance. It's an old-fashioned kind of collection, showing off the violinist's art via unashamedly popular pieces, but there's nothing wrong with that, especially when delivered with such panache and brilliance as Steinbacher.
Download from iTunes >
Order from Amazon >

After 6pm each weekday evening on Classic FM Drive, John showcases a Drive Discovery track from a fantastic new release.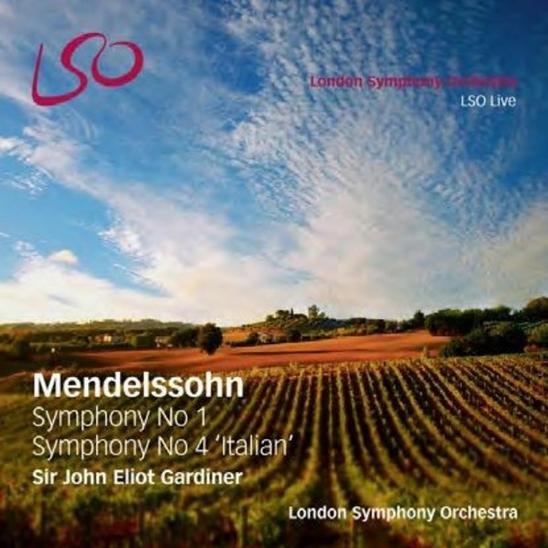 Mendelssohn: Symphony No.1/Symphony No.4, 'Italian'
London Symphony Orchestra/John Eliot Gardiner
LSO Live LSO0769
Sir John Eliot Gardiner's has brought his period performance expertise to his award-winning Mendelssohn cycle for the LSO Live series. The muscians stand up to play, which Gardiner notes, "gives a different type of dynamism and energy... it means that the fiddles are freer in the way that they attack the extremely virtuosic lines and it gives a tremendous sense of occasion to the music making." Mendelssohn's First Symphony, written when he was 14, is given here in a unique format, with both the original and revised versions of the third movement. The Fourth Symphony is among the best loved of all the composer's works. Certainly Gardiner's performance here brings out all the sights, sounds and atmosphere of Italy, as Mendelssohn found it.
Download from iTunes >
Buy from Amazon >
David Mellor's Album Reviews will return next week.