Album reviews and new releases: Mozart's hit singles and Bargain Boxes
28 October 2016, 19:00 | Updated: 6 January 2017, 14:45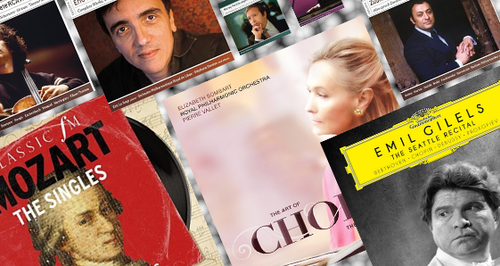 Throughout the week Classic FM's presenters bring you the best new recordings, including world exclusives and premiere broadcasts of latest releases.

Every weekday morning after 10am, John plays a track from Classic FM's Album of the Week.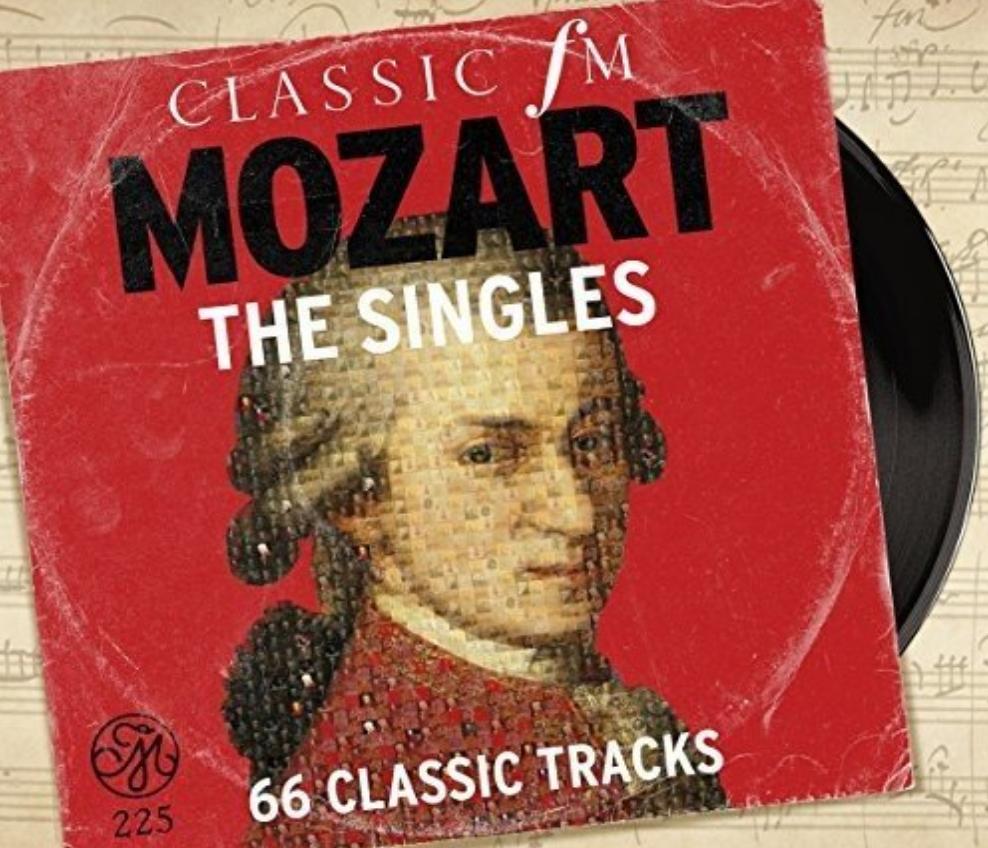 Mozart: The Singles
Various Artists
Decca 4831050

No fewer than 66 classic pieces by the composer who wrote more great tunes than anyone on the planet. Every track on each of these three CDs is under four minutes in length but truly memorable, sequenced to frame the day: the first centres around tracks to wake you up; the second is uplifting while you're on the go; while the third relaxes you into the final part of the day. This album is a genuinely fresh collection that blends the greatest performances of Mozart's best-loved pieces alongside some lesser-known jewels, including his first pieces written at the age of five. There's a stellar line-up of performers too, including Lang Lang, André Rieu and Joshua Bell.

After 6pm each weekday evening on Classic FM Drive, John showcases a Drive Discovery track from a fantastic new release.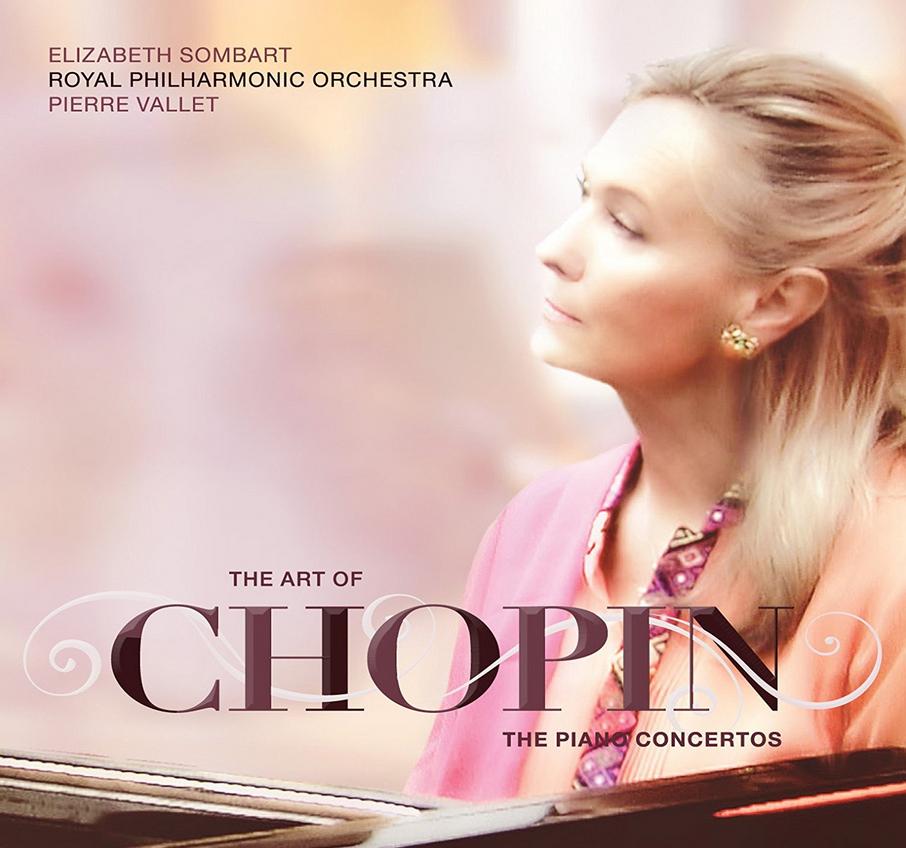 The Art of Chopin: The Piano Concertos
Elizabeth Sombart/Royal Philharmonic Orchestra/Pierre Vallet
RPO LYD001
Chopin's two Piano Concertos made a significant impact, radically altering the course of music history. Melancholic tenderness and dreamy ecstasy are combined with stormy moments of anguish. Here, the critically acclaimed pianist Elizabeth Sombart, together with the Royal Philharmonic Orchestra under conductor Pierre Vallet, achieve the necessary balance of fleeting freedom and faultless precision that Chopin's music requires. Sombart has had a lifelong fascination with Chopin, not only as a performer, but as an educator seeking to share his music with the widest possible audience. In 1998 she created the Fondation Resonnance, which now extends to seven countries offering extensive classical music outreach programmes and piano schools open to all. Her passion and deep study of this music resounds through every bar of this new recording.

Download from iTunes >
Buy from Amazon >

CRITIC'S CHOICE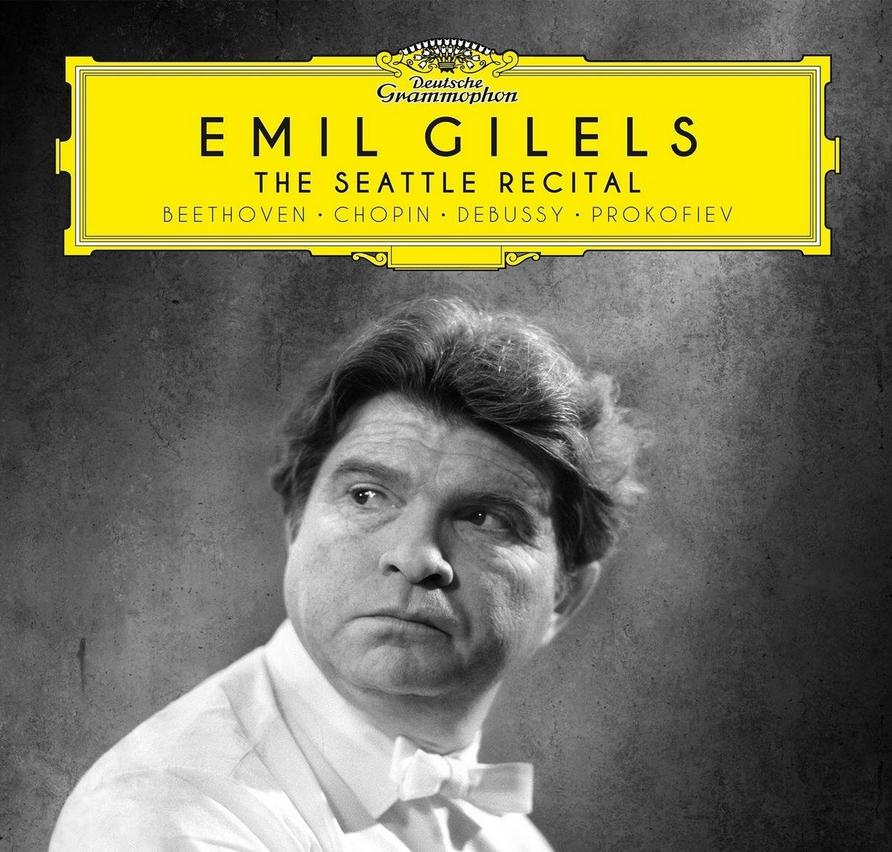 The Seattle Recital
Emil Gilels
Deutsche Grammophon DG 4796288

One of the great pianists of the twentieth century, Gilels was born 100 years ago this month. DG celebrates his centenary with the issue, for the first time, of a live recital he gave in Seattle on 6 December 1964. Unlike his compatriot and rival Sviatoslav Richter, Gilels loved the US, and his sheer joy at playing in front of an enthusiastic crowd in this recital is everywhere apparent. It's full of good things, opening with the 'Waldstein', which has great power and propulsion, and ending with two of his favourite encores; Stravinsky's 'Russian Dance' from Pétrouchka, and Soloti's arrangement of Bach's B minor Prelude. In between there's some authoritative Prokofiev - Gilels worked with the composer, and premiered one of his piano sonatas - and some delightful Debussy and Ravel. I especially like Mouvements, the third and final piece in Book 1 of Images, which combines power and balletic grace to a remarkable degree. I don't know a better performance on record than this, the only one, in my experience, to rival Michelangeli's exhilarating studio recording, also for DG. This recital takes us to piano heaven. Don't miss it. If you want a sampler, I will be playing the opening movement of the Waldstein on my Remembrance Sunday show in a fortnight's time.
Download from iTunes >
Buy from Amazon >
BARGAIN BOXES
Christmas is coming, and the boxed sets are getting as fat as any Xmas goose, or indeed turkey. Sony have just issued 10 bargain boxes, none of which are turkeys, and five of which are very good. The prices are right – around £19 for the 12-album Isserlis set, and around £13 for the 5-album Janis set, but one thing isn't. There are no notes. Okay, maybe not many people need information about our much loved cellist Steven Isserlis, but how many people these days can tell you much about Byron Janis? Black mark Sony, which mars, but only slightly, some otherwise compelling bargains.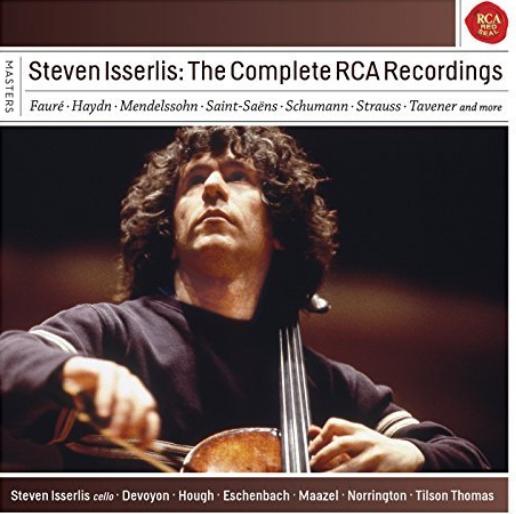 Steven Isserlis: The Complete RCA Recordings
RCA Classical Masters 88985312572
The pick of the crop here, is this 12-album set devoted to the British cellist Steven Isserlis. Isserlis recorded for RCA during the 1990s, a fascinating range of music for cello, and this is a serious lucky dip for all cello fans. As well as the two concertos by Haydn, and Saint-Saens, there's also a fine account of Don Quixote authoritatively conducted by Lorin Maazel, and a host of cello sonatas, some of which are familiar, others most definitely not. There is also interesting excursions into Japanese music, and an invaluable album of music by the late John Tavener. It was Isserlis who premiered The Protecting Veil, arguably Tavener's most popular work (not included here), but this album presents five other pieces well worthy of your attention. Isserlis is not only an outstanding player, he also has a fascinating musical mind, and this box will bring great pleasure.
Download from iTunes >
Buy from Amazon >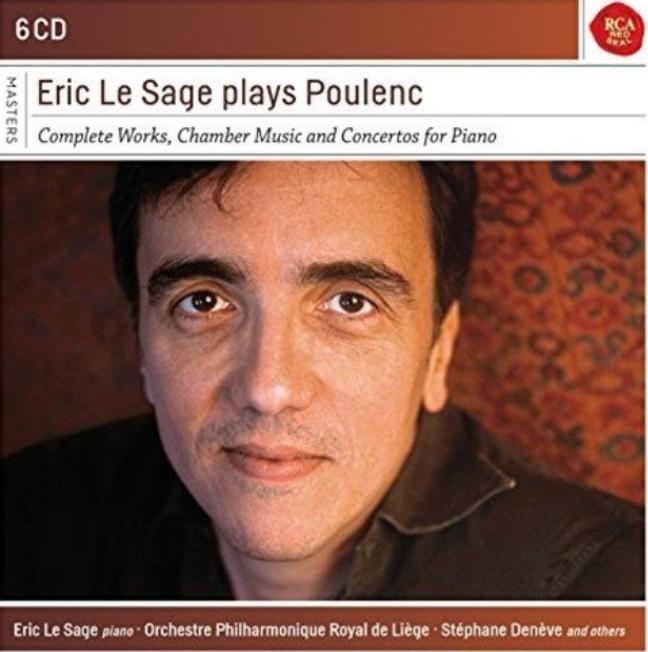 Eric Le Sage plays Francis Poulenc
RCA 88985321992

Here, in very good late 1990s sound, Eric Le Sage presents all of Poulenc's piano music, chamber music, and piano concertos, including the delightful Aubade for piano and orchestra. This six-album, seven-hour set, is absolutely first class. Not necessarily better than other rivals in the solo piano music, but just so convenient, and so inexpensive. And Le Sage has some fine partners in the chamber music, especially Emmanuel Pahud in the Flute Sonata. Stravinsky, who didn't always hand out the prizes to fellow composers, said Poulenc had the greatest melodic gift of any 20th century composer, and this box proves it time and time again. In my show on 4 December at 7pm, mainly devoted to commemorating the genius of Benjamin Britten – the day after the 40th anniversary of his death – I will also be playing Poulenc's trio for oboe bassoon and piano, and that Flute Sonata.
Download from iTunes >
Buy from Amazon >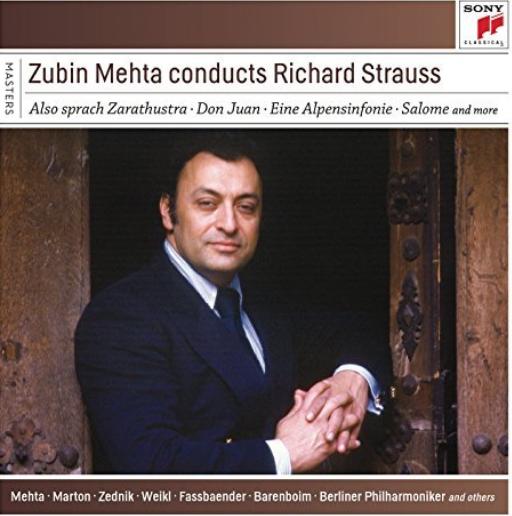 Zubin Mehta conducts Richard Strauss
Sony 88985328992

Zubin Mehta is in my view an underrated conductor, with a first class stick technique, and a great ability to galvanise orchestras, especially in romantic, and late romantic music, as here. Three of these CDs features the Berlin Philharmonic in a range of enticing stuff, including The Alpine Symphony, and both Horn Concertos. Also included is an Also sprach Zarathustra from New York, and a complete Salomé with Eva Marton.
Download from iTunes >
Buy from Amazon >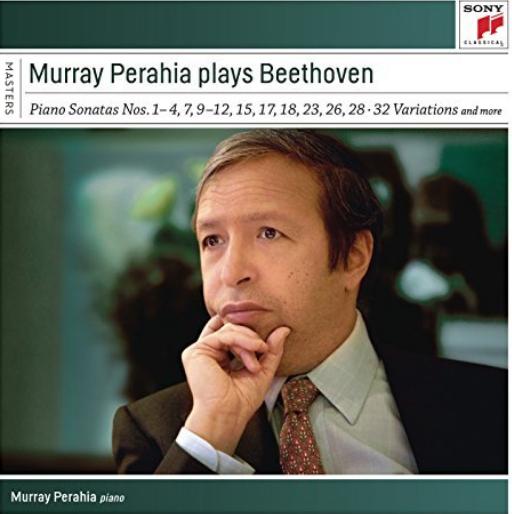 Murray Perahia plays Beethoven
Sony Classical Masters 88843013312

For me, all Murray Perahia albums are self-recommending. He takes so much time and trouble over everything he records, that his projects take a very long time to complete. This one, which features 15 of Beethoven's Piano Sonatas, plus a major set of Variations, was recorded over 30 years. And Perahia has now left Sony, without completing the set. However, there is still an awful lot to enjoy at such a modest price.

Buy from Amazon >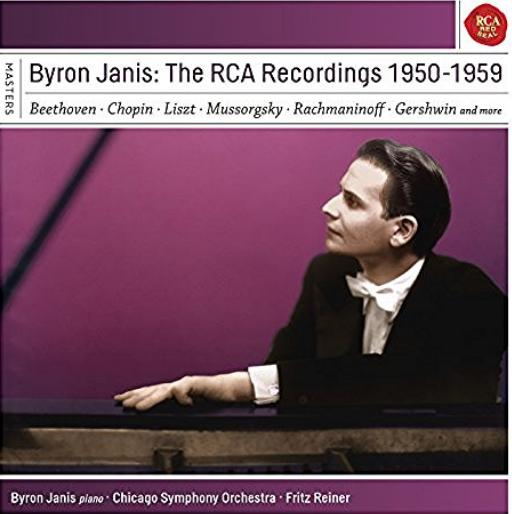 Byron Janis: The RCA Recordings 1950-1959
RCA Classical Masters 88985313302
We sometimes forget, but shouldn't, that piano playing is a contact sport. Murray Perahia was sidelined for a few years with a finger injury that wouldn't heal, and Byron Janis's comet-like career in his early 20s was seriously curtailed by the onset of arthritis in both his hands. Janis was regarded in America in the 1950s as an outstanding prospect, and while this box of recordings made between 1950-1959 is perhaps for ardent pianophiles rather than the general listener, there is much to enjoy. Janis's standing with RCA in the 1950s is attested to by the fact that his concerto recordings were made with RCAs 'A Team' – the Chicago Symphony under Fritz Reiner. Five concerto/concertante pieces are included here, and I especially enjoyed Rachmaninov's No.1, so rarely done, and so brilliantly performed, and Schumann's Concerto, wonderfully vibrant here. This album also includes solo stuff, with a lot of Chopin (not especially interesting), Beethoven, and a coruscatingly red blooded account of Mussorgsky's Pictures at an Exhibition. What a sadness that physical infirmity prevented him building on his dazzling career later in life, though, brave guy that he is, he's still out there May I also . ention a first class, bluesy, New York account of Gershwin's Rhapsody in Blue, all the better because neither he, nor his conductor Hugo Winterhalter, hangs about. I will be playing that on my Christmas Day show. Well worth hearing.
Download from iTunes >
Buy from Amazon >

David Mellor is Opera and Classical Critic of the Mail on Sunday and presenter of his own show on Classic FM, Sundays 7pm.