Album reviews and new releases: Pumeza returns and Carnegie Hall celebrates 125 years
1 May 2016, 17:41 | Updated: 6 January 2017, 14:45
Throughout the week Classic FM's presenters bring you the best new recordings, including world exclusives and premiere broadcasts of latest releases.

Join John Suchet after 10am each weekday morning to hear a track from the Album of the Week.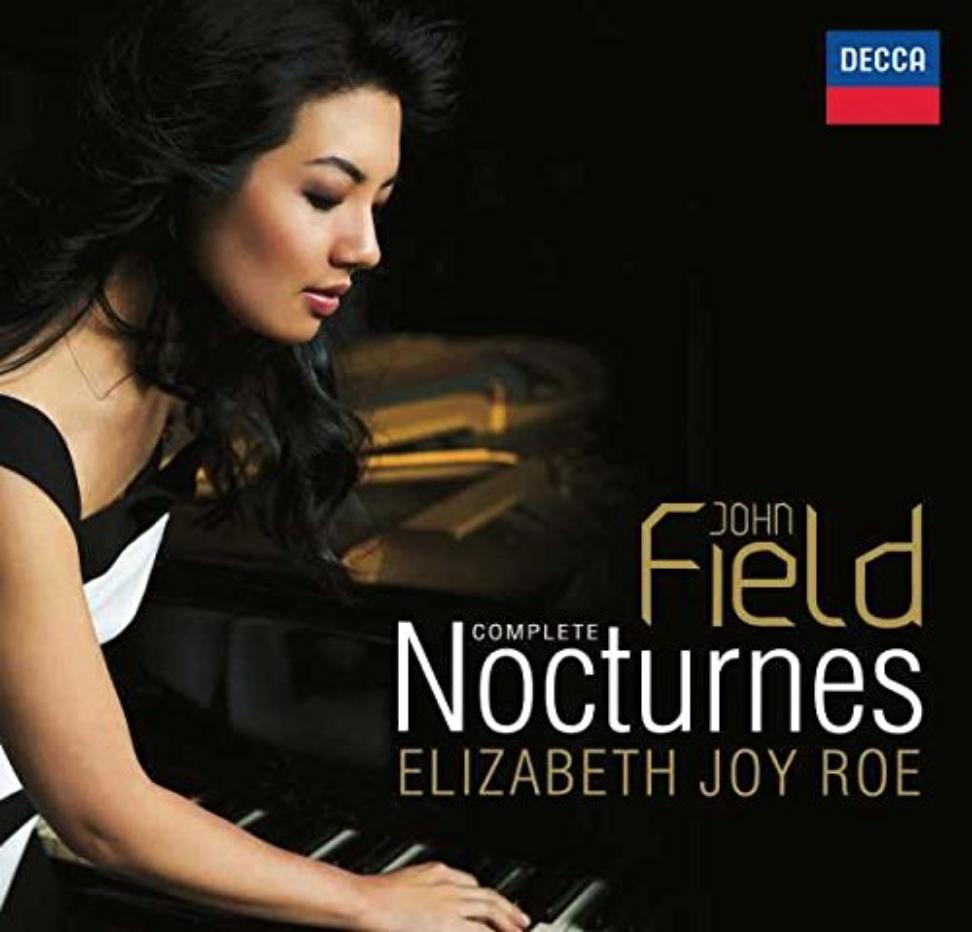 John Field: Nocturnes
Elizabeth Joy Roe
Decca 4789672
For the first time, all 18 of John Field's Nocturnes are brought together on a single album. The critically acclaimed pianist Elizabeth Joy Roe gives us the fascinating chance to hear the birth of a musical form which was created by Field but perfected by Chopin, whose works overshadowed Field's from then on. Liszt described Field's Nocturnes as "half-formed sighs floating through the air, softly lamenting and dissolved in delicious melancholy." Roe brings pin-sharp accuracy coupled with tender lyricism to the pieces, that hopefully will now win back the attention they so richly deserve.
Download from iTunes >
Buy from Amazon >

After 6pm each weekday evening, John Brunning showcases a track from his Drive Discovery, a fantastic new release.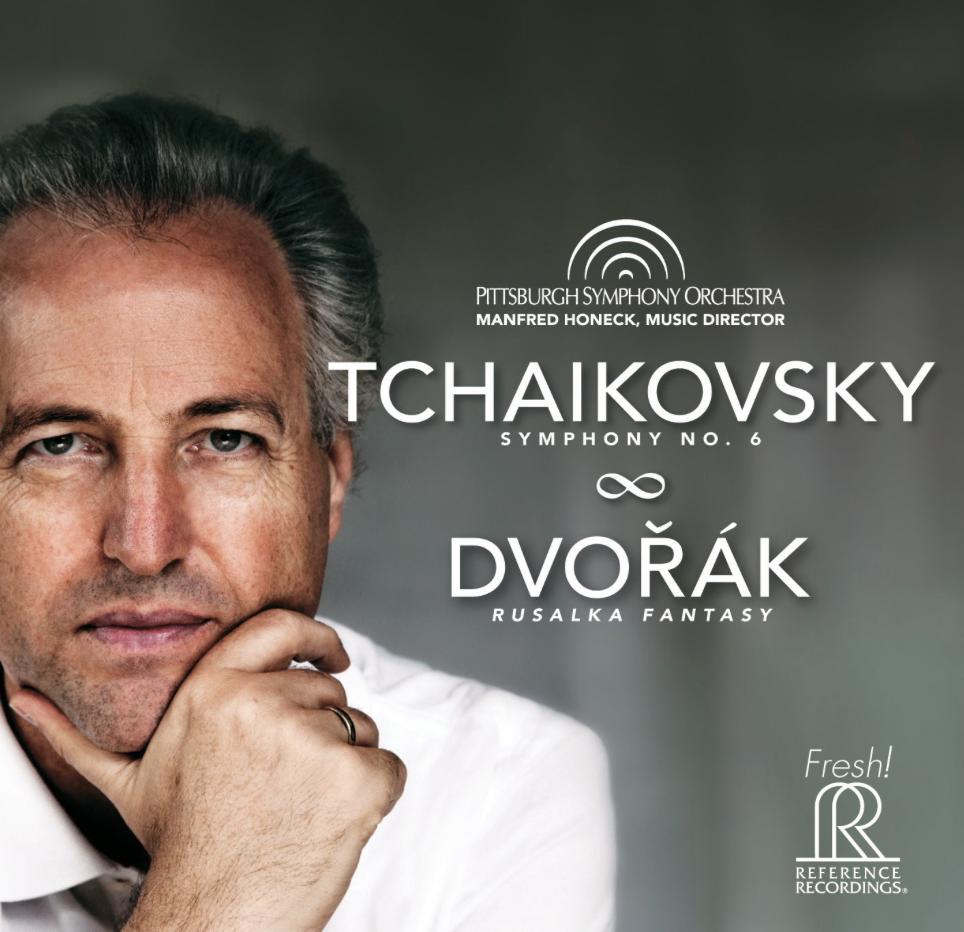 Tchaikovsky: Symphony No.6/Dvořák, arr. Honeck/Ille: Rusalka Fantasy
Pittsburgh Symphony Orchestra/Manfred Honeck
Reference Recordings Pittsburgh Live! FR720
This is the fifth in the much praised Pittsburgh Live! series of high quality recordings. Their recordings of Dvořák and Janáček, and Bruckner's 4th symphony have each received Grammy nominations for Best Orchestral Performance. This time, Manfred Honeck and the Pittsburgh Symphony orchestra turn their attention to the symphony that Tchaikovsky considered his best. The conductor has clearly made a deep study of the work and uncovers all the workings of the composer's soul, requiring extraordinary technical perfection to reach such a level of expression. The album also includes the world premiere of the Rusalka Fantasy, an orchestral suite drawn from Dvořák's opera by Honeck and Tomáš Ille. An outstanding performance captured in immaculate sound.

Download from iTunes >
Buy from Amazon >

Critic's Choice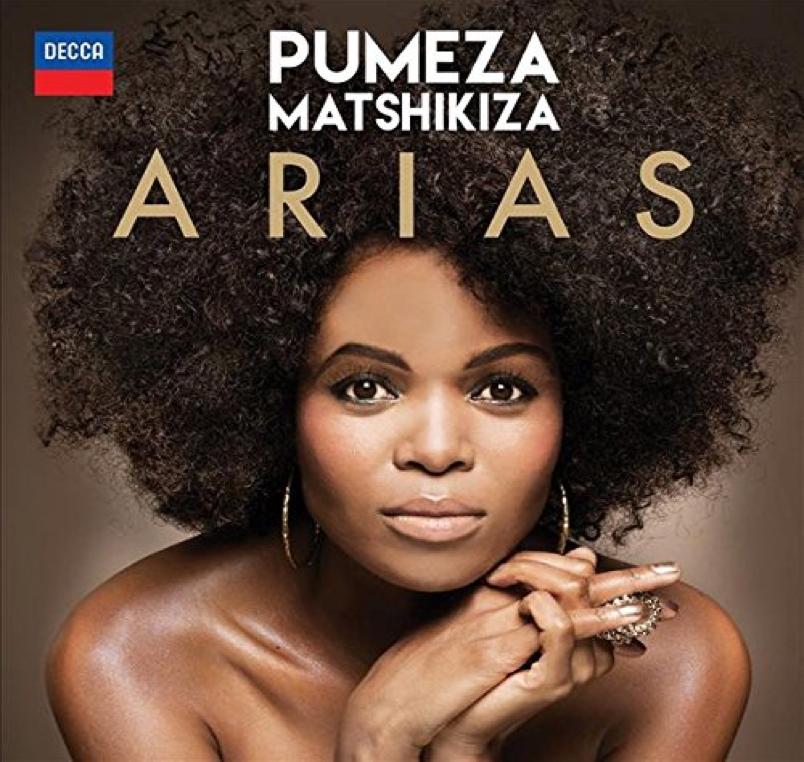 Arias
Pumeza Matshikiza/Aarhus Symfonieorkester/Tobias Ringborg
Decca 4788964
Pumeza Matshikiza's inspiring journey from South African township to the world's great opera houses continues with her new Decca album,
Arias
, which is good, but could have been better. "The distinctive beauty of a special voice", is an esteemed colleague's assessment on the cover, and there's plenty of evidence for that here. Plus the Pumeza package is much enhanced by her striking physical beauty; the cover photo knowingly evokes memories of another beautiful, highly talented black soprano, Leontyne Price, in her breakthrough
Carmen
with Karajan, also on Decca, more than 50 years ago. Where Decca has got it wrong here is inflicting on the poor girl too wide a range of repertoire, some of which detracts from her strengths. If only it had just been Arias - the late 19th century stuff here is terrific. She's got a big future in
verismo
opera. But there's also a lot of mush, with salon songs (not arias) glutinously arranged by, amongst others, a bloke called Rot. Yes really. And at the end there are two baroque arias by Gluck and Purcell that could have been, for all the musical insights on display, recorded 50 years ago. And that's not a compliment. There's no future for her in that. So, where's the Verdi, where she really could have shown her class? Replaced by Rot, sad to say. Her debut album,
Voice of Hope
, was also a mushy, mish-mash, but that was understandable. For this one to be the same is unforgivable. A major recording contract is a huge thing for a young singer. But her people shouldn't let her make another album like this, where she sells herself, and her audience, short.
Download from iTunes >
Buy from Amazon >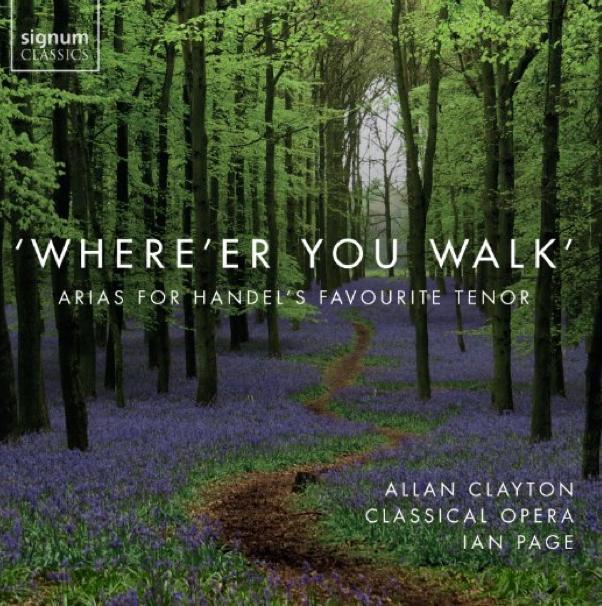 'Where'er You Walk': Arias for Handel's Favourite Tenor
Allan Clayton/Mary Bevan/Classical Opera/The Choir of Classical Opera/Ian Page
Signum Classics SIGCD457
This excellent Handel album, essentially as good as it gets in this repertoire, features music originally sung by the English tenor John Beard (1715-1791) who was for 25 years, as the title suggests Handel's favourite tenor. Allan Clayton, accompanied by the choir and orchestra of Classical Opera directed by Ian Page sounds really well in music, some of which is familiar, like the title aria from
Semele
, but quite a lot of which is not at all well known, and should be. Stuff like "
Tune Your Harps to Cheerful Strains
" from
Esther
, where Clayton duets most beautifully with the delightfully played oboe of James Eastaway. Eastaway also features in a duet "
As Steals the Morn
" which also features the soprano Mary Bevan. This 69 minute CD really is a delight, and I cannot recommend it too highly.
Download from iTunes >
Buy from Amazon >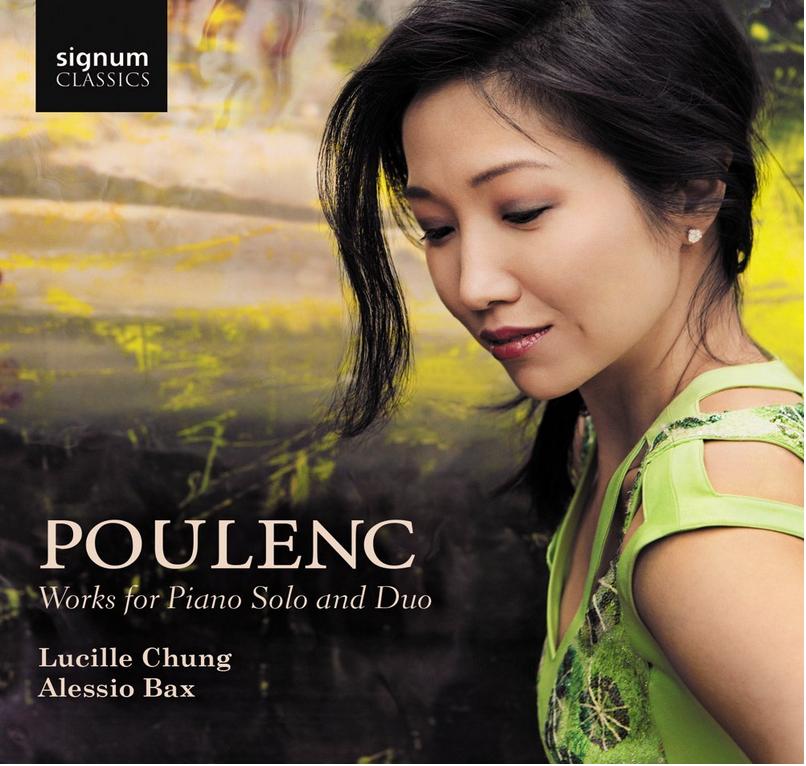 Poulenc: Works for Piano Solo and Duo

Alessio Bax/Lucille Chung
Signum Classics SIGCD455
Another Signum issue well worthy of your attention features the husband and wife duo Alessio Bax and Lucille Chung. Here, for the first time on disc, she takes the lead, playing some of Poulenc's solo piano music, and is then joined by her husband for some piano duet, and two piano pieces. The 50th anniversary of Poulenc's death in 2013 passed almost without notice, which is sad, because Poulenc is one of the most captivating composers, with, as Stravinsky once said, "The greatest melodic gift of any 20th century composer. This is an interesting combination of the familiar and the unfamiliar. The Novelettes are quite well known, the 15 Improvisations, not so. For me the most attractive piece here is Poulenc's own arrangement for two pianos of his Concerto for two pianos. The slow movement alone is worth the price of this exceptional disc.
Download from iTunes >
Buy from Amazon >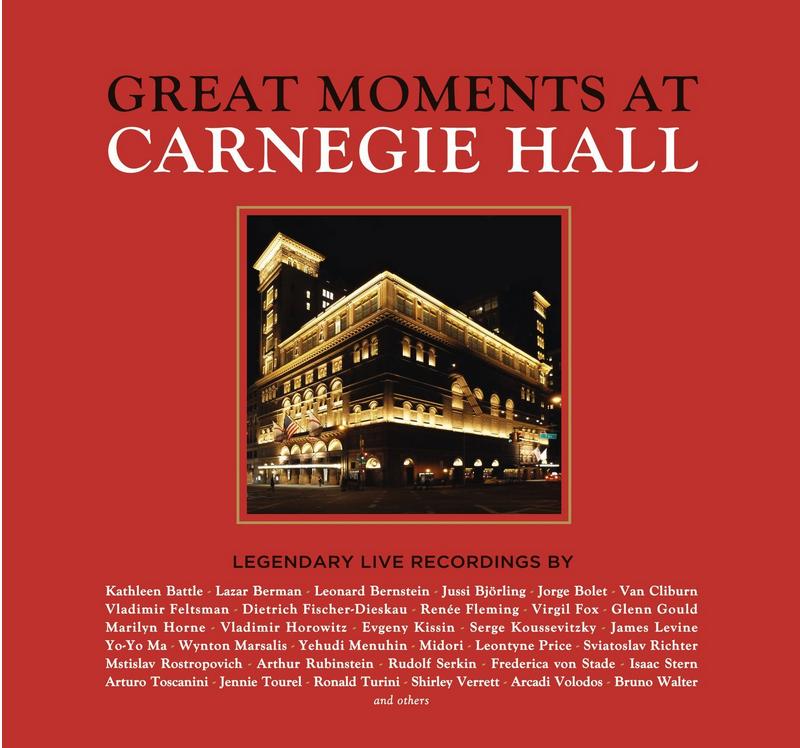 Great Moments at Carnegie Hall
: Selected highlights from 125 years of performance history
Sony 88985304202
Carnegie Hall is celebrating its 125th anniversary this week, and this inexpensive two album package, drawing on CBS and RCA issues over the decades, is a worthwhile celebration of this important anniversary. Amongst the highlights, is Arthur Rubinstein, playing Chopin, Vladimir Horowitz, in a wartime performance of Tchaikovsky's first Piano Concerto, with his father in-law, Toscanini, and Horowitz partnering Rostropovich in the slow movement of Rachmaninov's Cello Sonata. Of course, inevitably, these are bits and pieces, but they are seriously worthwhile ones. Anyone with any regard for the history of recorded music will get a lot out of this set.
Download from iTunes >
Buy from Amazon >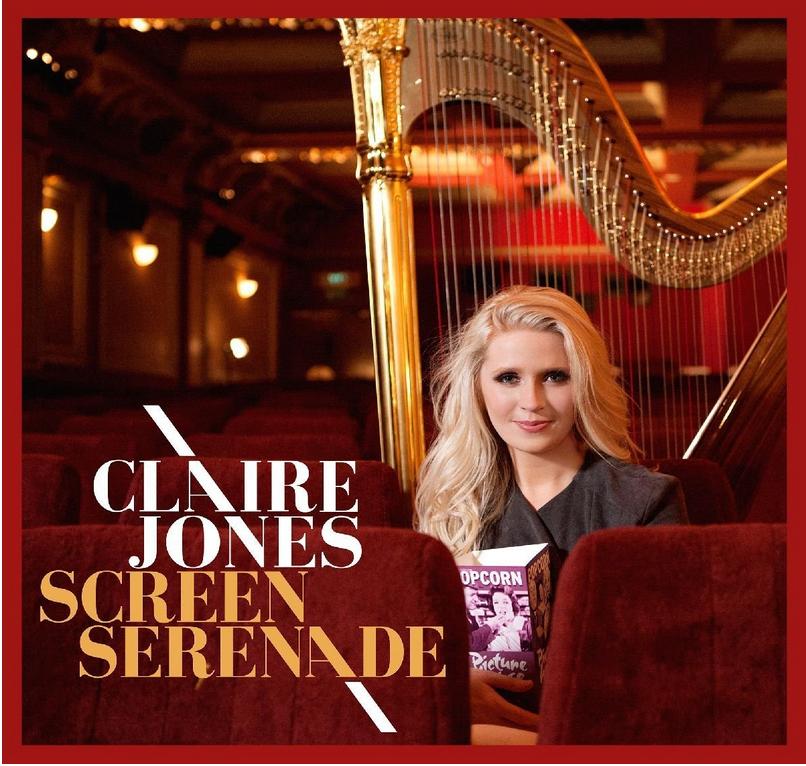 Screen Serenade
Claire Jones
Silva Screen Records SILKD6054
Claire Jones, the highly regarded Welsh harpist, celebrates her recovery from ME with this album featuring big tunes from the movies and TV. I especially like Nino Rota's Romeo and Juliet, from the late 60s Zeffirelli movie, and John Lunn's instantly hummable theme from Downtown Abbey. The harp is a friendly instrument, in that it's hard not to enjoy it wherever you are listening, unlike, say the organ, for which there are many magnificent pieces, but in a domestic setting, organ recordings always sound like the elephant in the room. This is rather short weight at only just over 30 minutes, but nevertheless, as a celebration of Claire's return to health, and because of the high quality playing, it's well worth overlooking duration to enjoy some great tunes.
Buy from Amazon >
David Mellor is Opera and Classical Critic of the Mail on Sunday and presenter of his own show on Classic FM, Sundays 7pm.