Album reviews and new releases: Anniversary collections for Shakespeare and Menuhin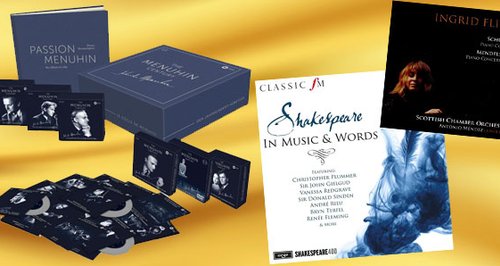 Throughout the week Classic FM's presenters bring you the best new recordings, including world exclusives and premiere broadcasts of latest releases.

Join John Suchet after 10am each weekday morning to hear a track from the Album of the Week.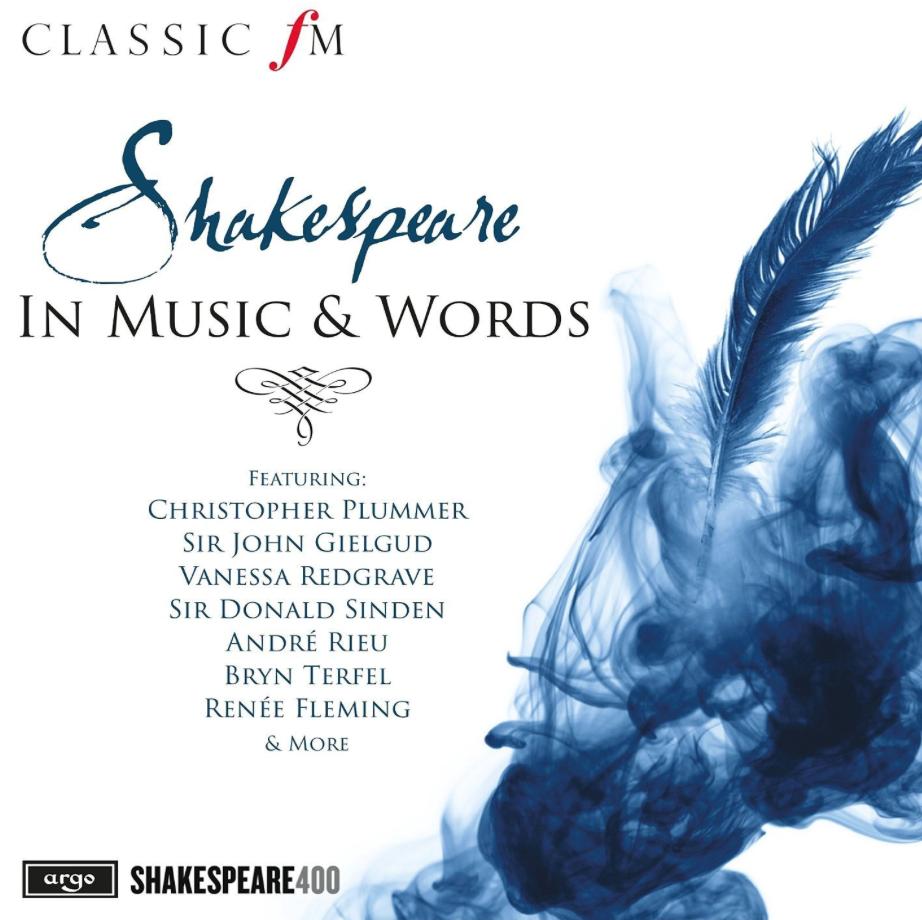 Shakespeare in Music and Words
Various Artists
Classic FM/Decca CFMD43
To celebrate 400 years of William Shakespeare, Classic FM and Decca present a two-album set of classical music inspired by the Bard's works, as well as extracts of his finest writing, delivered by a galaxy of acting talent. So expect Prokofiev's Dance of the Knights, Craig Armstrong's Balcony Scene, and Mendelssohn's Wedding March alongside famous speeches from such acting luminaries as Vanessa Redgrave, Peggy Ashcroft, John Gielgud, Christopher Plummer and many more. The short extracts are not only a perfect introduction to Shakespeare but also a great anthology of well-loved pieces for those who know the Bard well. And the music proves that Shakespeare's stories have inspired musical works that are just as enduring as his plays.

Download from iTunes >
Buy from Amazon >

After 6pm each weekday evening, John Brunning showcases a track from his Drive Discovery, a fantastic new release.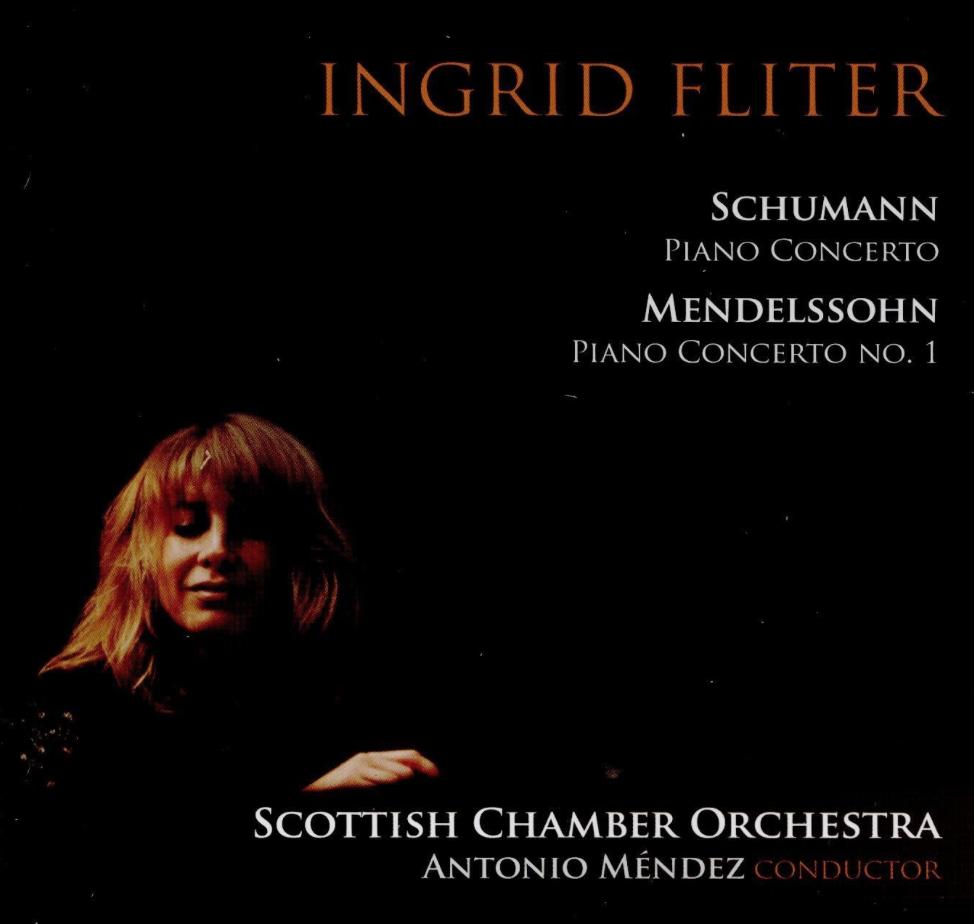 Mendelssohn and Schumann: Piano Concertos
Ingrid Fliter/Scottish Chamber Orchestra/Antonio Mendez
Linn CKD 555
Ever since she thrilled us with her recordings of Chopin's Piano Concertos, we've been eagerly awaiting Ingrid Fliter's take on the equally romantic concertos of Schumann and Mendelssohn. The wait was worth it. She brilliantly tackles Schumann's shifting colours and technical demands head on, not for a moment compromising the work's lyricism. And she brings out all of Mendelssohn's melodic genius while deftly handling all of the work's demands on the virtuoso. The Scottish Chamber Orchestra provide well-balanced and taut accompaniment and it's exciting to hear Antonio Méndez recorded for the first time, an exciting young conductor who is destined for greatness.
Download from iTunes >
Buy from Amazon >

Yehudi Menuhin Centenary
Yehudi Menuhin was born on 22 April 1916, and in honour of his centenary, three substantial box sets have been issued, two from Warner – who have inherited EMI's almost seven decade relationship with Menuhin – and one from Sony, drawing on the early Victor recordings Menuhin made for them first in his teens, and later when in his mid-twenties.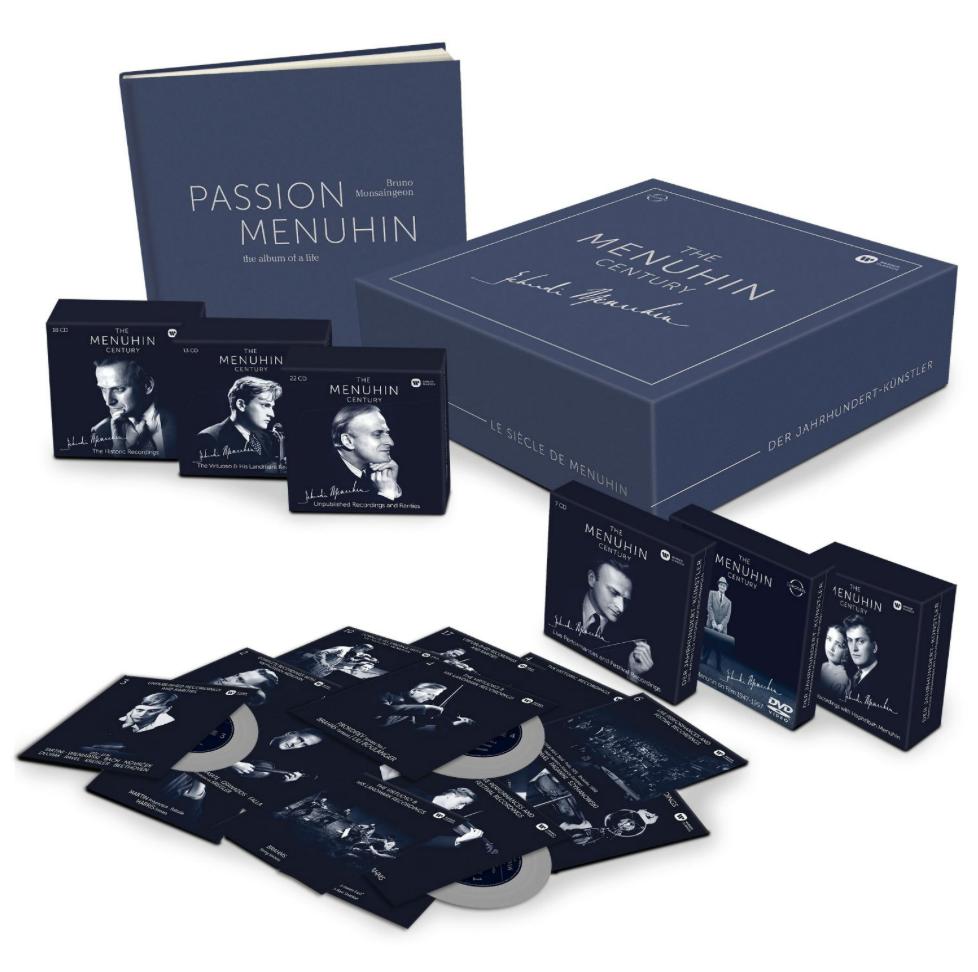 The Menuhin Century
Warner Classics 0825646782741
For most music lovers, 80 CDs, 11 DVDs and a 200-page hardback book will be too much Menuhin, and is probably best recommended to specialist collectors only. But of course, the various boxes contained within this massive offering are also available separately. For me, the one to have is the second box, with 18 albums featuring Menuhin in his youthful prime, including his celebrated recording of the Elgar Concerto, made with the composer when Menuhin was 16.
Also of historical as well as musical significance are the albums he made in the early 1950s with Wilhelm Furtwängler of the Beethoven and Mendelssohn Concertos. The thing about Menuhin is that he was not only a distinguished musician, but also a great humanitarian. He took a lot of stick from fellow Jewish musicians for working with Furtwängler, who was tainted by his decision to stay in Nazi Germany during the War. Menuhin thought Furtwängler had no truck with Nazism, and was determined to work with him, and bravely did so. Musically, the results are first class.
Later on Menuhin's technique faltered, but almost everything here bears the mark of a master musician. Sadly though, none of his recordings as a conductor are included. A shame because a lot of them are well worth re-hearing.
Download from iTunes >
Buy from Amazon >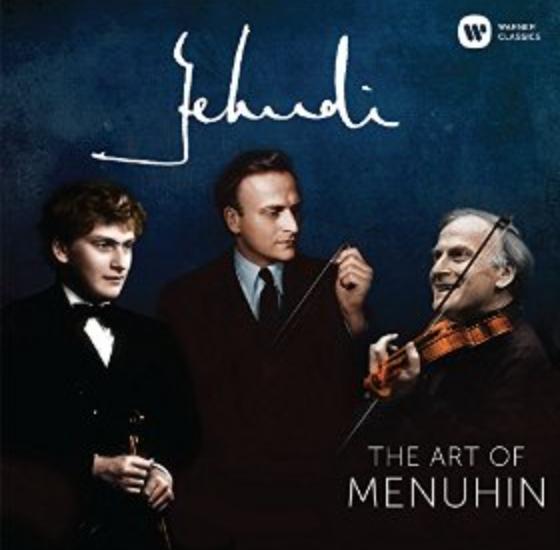 Yehudi - The Art of Menuhin
Warner Classics 2564678257
This three album compilation covers concertos, chamber music, and encore pieces and, with 3½ hours of music for under £10, it's a formidable bargain. However it falls foul of the big problem inherent in compilations: a lot of people, myself included, get fed up with bits and pieces, and want a whole work, not just a movement randomly drawn from a much bigger piece. However, at its modest price it's a good introduction to Menuhin's art.
Download from iTunes >
Buy from Amazon >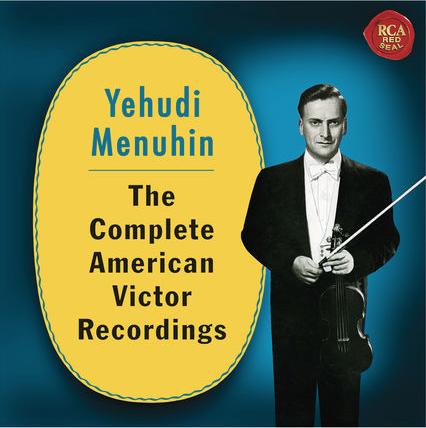 Yehudi Menuhin; The Complete American Victor Recordings
RCA 88875198542

Menuhin made his first recordings for Victor in New York aged only 12, and despite noisy surfaces that could, and should, have been better cleaned up, this makes for exciting listening. Even at that tender age, Menuhin was a mature musician, with great musical understanding, and a formidable technique. RCA Victor re-entered his life in his mid-20s, when his playing was still first class. There is some wonderful music making captured here, notably two versions of the Bruch G minor Concerto, the first - from 1945 - with Monteux, the second with Munch, in 1951. These performances have superb freshness and vigour, and leap out of the grooves in a way that still sounds truly remarkable. Of all the boxes on offer here, in many ways, this is the one that offers, at a very inexpensive price, the most exciting music making.
Best of the Rest
Greensleeves: Folk Music of the British Isles
The Armonico Consort/Christopher Monks
SignumSIGCD447

This excellent album is disappointing only in its duration – 52 minutes isn't good enough these days. Otherwise the singing of the 10-member Armonico Consort, founded and directed by Christopher Monks, is exemplary. The only surprising thing is that this recording has been in the can since June 2013. Why? The 15 mainly folk songs here are an enticing combination of the familiar and the unfamiliar; many will know the traditional Welsh melody Suo Gân, but not its companion piece here, Lisa Lân, both presented in excellent arrangements by the veteran Director of Music at Caius College Cambridge, Geoffrey Webber. He also contributes the best arrangement of Greensleeves I can ever recall hearing. Both Greensleeves and Lisa Lân can be heard on my Sunday programme at 7pm, as can Vaughan Williams' equally successful arrangement of Loch Lomond and, representing Ireland where he was born, Stanford's The Blue Bird, my favourite of all British part songs. Once heard, never forgotten. And if you don't know it, do please tune in on Sunday – you've a treat in store.

Download from iTunes >
Buy from Amazon >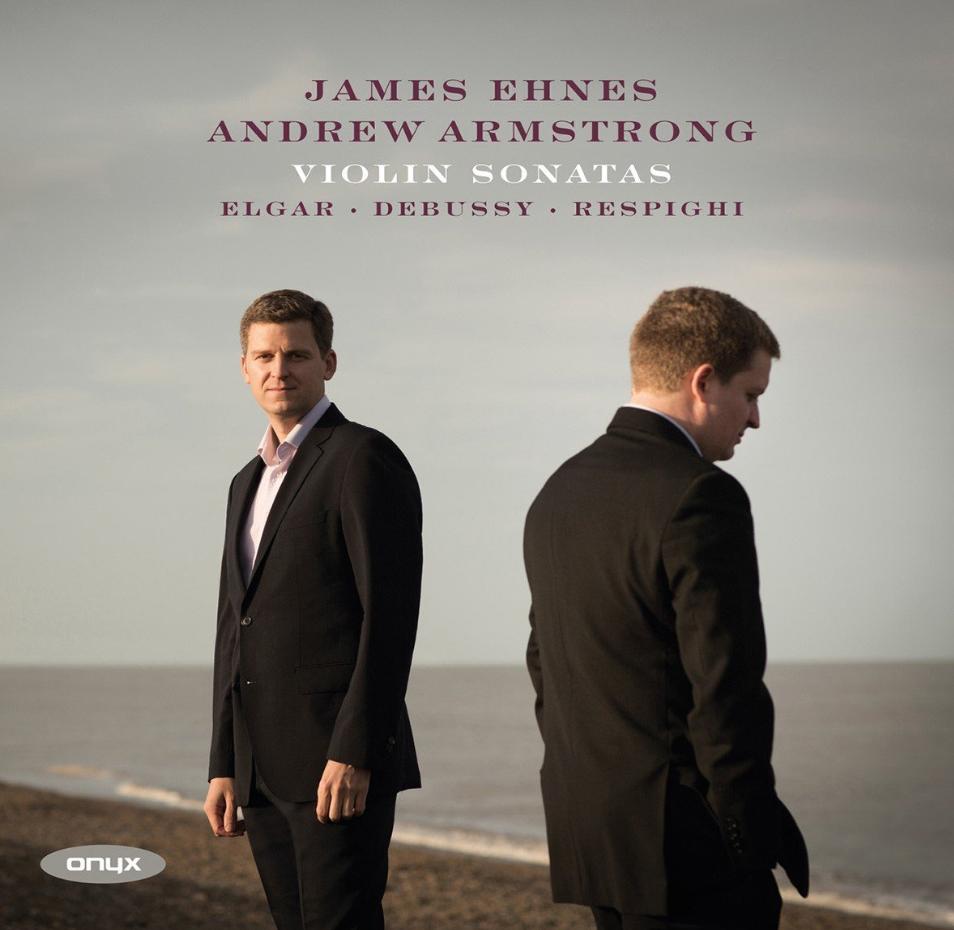 Violin Sonatas: Elgar, Debussy, Respighi
James Ehnes/Andrew Armstrong
Onyx ONYX4159
This superb new James Ehnes issue, with his regular pianist Andrew Armstrong, illustrates my point about duration. The Elgar and Respighi sonatas last over 50 minutes between them, and that could have been that for this CD. But, so as not to short change hard pressed music lovers, room is also found for Debussy's poignant Violin Sonata, his last completed work, and even a little Berceuse by Sibelius, bringing this album up to a more than adequate 69 minutes. Ehnes is one of today's finest violinists, and he and Armstrong understand each other's qualities, so as to deliver eloquent and idiomatic playing of these sonatas, which, although composed within a relatively short time of each other, are very different. It was good to hear the neglected Respighi Sonata given such distinguished advocacy. But, quickly jamming on my hat as Chairman of the Elgar Foundation, the outstanding piece here, for me, is Elgar's Sonata, written by the thoroughly depressed composer, in exile in Sussex, during the closing weeks of World War 1. Of course it's backward looking, and very Brahmsian. But then Elgar's and Brahms's lives overlapped for four decades. And of course, with a composer of Elgar's quality, this sonata may breathe the same air as Brahms's three, but is in no sense derivative. I sometimes feel chamber music is neglected these days by many music lovers, who do not feel the emotional impact of orchestral music comes across when it's just one violin and one piano. If you feel that way, sample this album. I suspect it will change your mind.
Download from iTunes >
Buy from Amazon >
David Mellor is Opera and Classical Critic of the Mail on Sunday and presenter of his own show on Classic FM, Sundays 7pm.