Album reviews and new releases: The son who Mozart never knew, and hymns from King's
1 July 2016, 10:40 | Updated: 6 January 2017, 14:45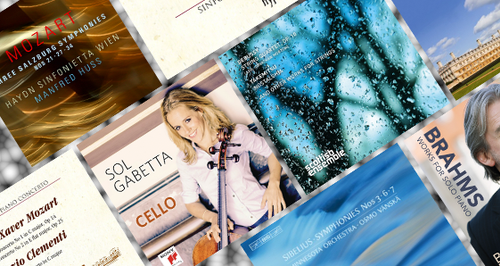 Throughout the week Classic FM's presenters bring you the best new recordings, including world exclusives and premiere broadcasts of latest releases.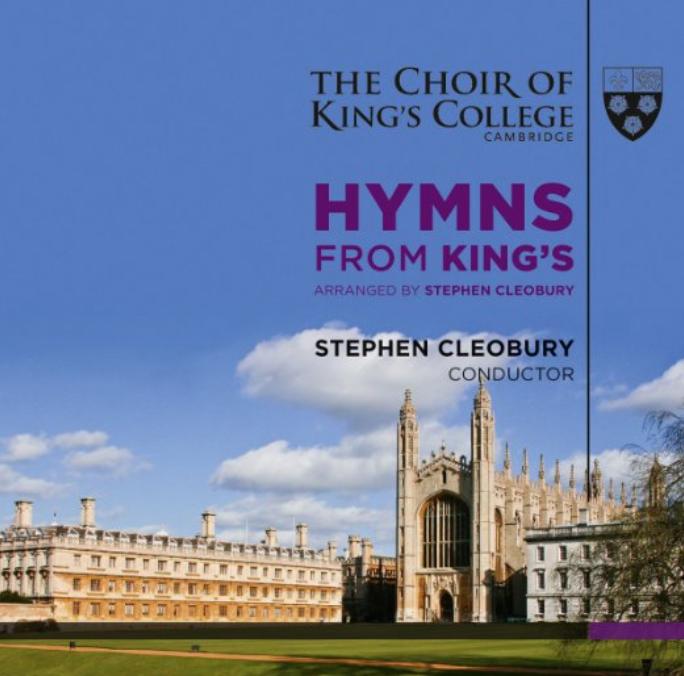 Hymns from King's
Choir of King's College, Cambridge/Stephen Cleobury
Kings College KGS0014
Covering the entire church year including Christmas and Easter, this sumptuous collection features some of the world's most popular hymns as they're sung at King's College, arranged by choral master Stephen Cleobruy. The album was recorded by candlelight in the choir stalls of the college and the unique atmosphere and feeling is evident throughout the album. It's also fascinating to see some of the great composers whose tunes are used in these hymns, ranging from Handel to Vaughan Williams.
Download from iTunes >
Buy from Amazon >



After 6pm each weekday evening on Classic FM Drive, we showcase a track from the Drive Discovery, a fantastic new release.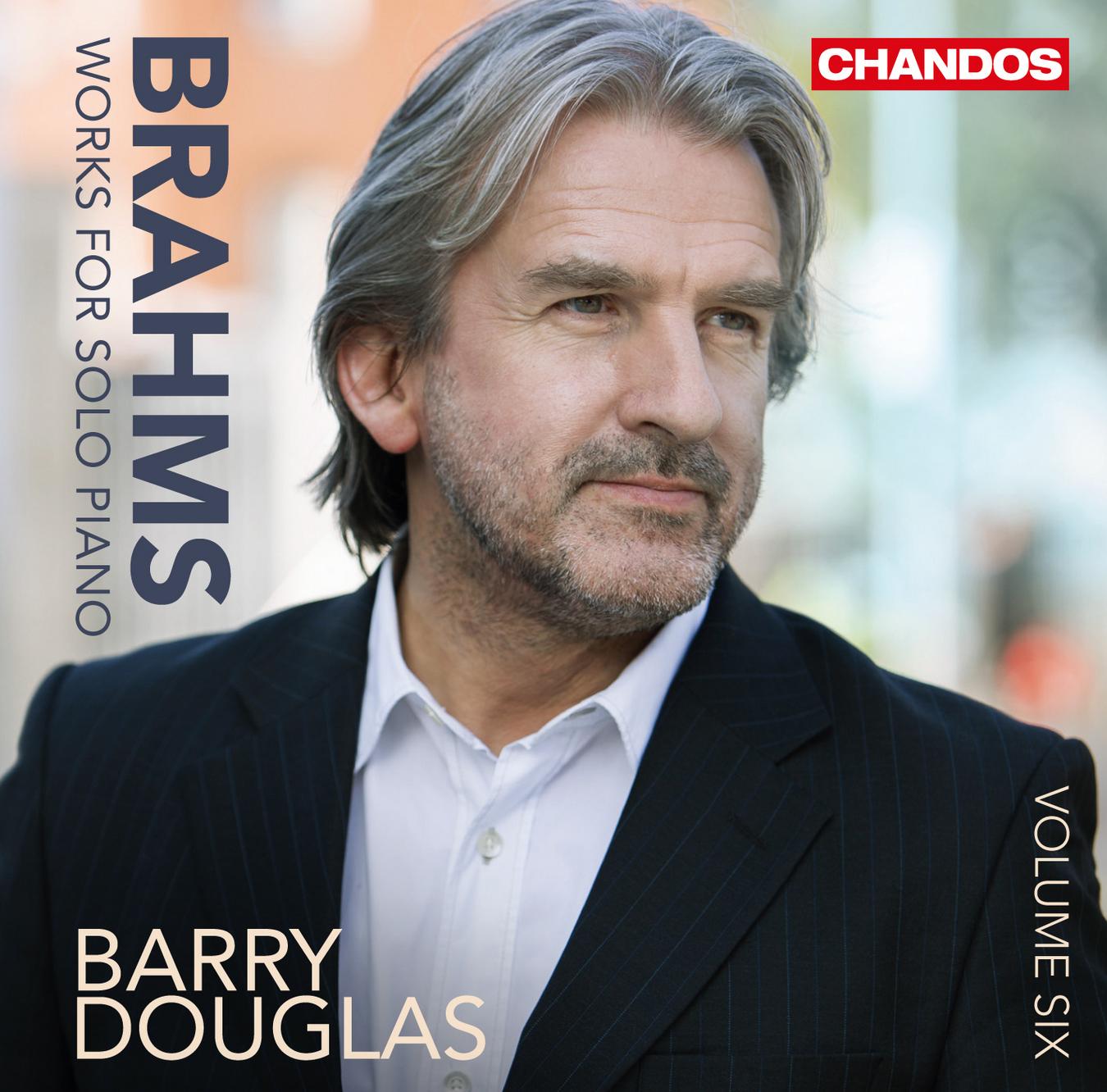 Brahms: Works for Solo Piano, Vol.6
Barry Douglas
Chandos CHAN 10903

This is the sixth and final volume in Barry Douglas's marvellous survey of Brahms's works for solo piano, which started four years ago and now encompasses almost five hours of music. The pieces recorded here span the entirety of Brahms's career, from March 1852 (the Study after Weber) – 18 months before the life-changing meeting between Brahms and Robert and Clara Schumann – to August 1893 (the Intermezzo, Op. 118 No. 6) – less than four years before the composer's death. Here's a chance to hear Brahms's full range of skills – as composer, arranger and virtuoso pianist – which Barry Douglas embraces perfectly.
Download from iTunes >
Buy from Amazon >

ALBUM OF THE WEEK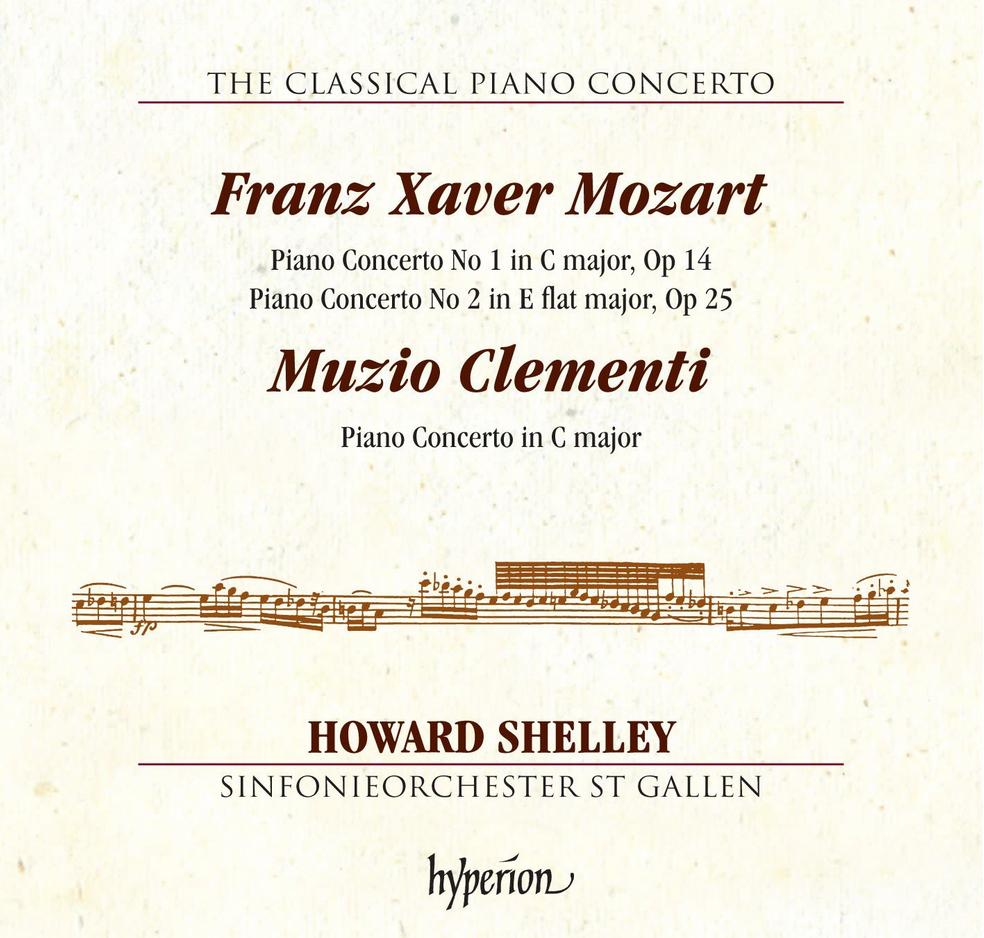 Franz Xaver Mozart/Muzio Clementi: Piano Concertos
Howard Shelley/Sinfonieorchester St Gallen
Hyperion CDA68126

Franz Xaver Mozart (1791-1844) was born just four months before Wolfgang Amadeus Mozart's death, so he didn't know his celebrated father. His mother Constanze pushed him really hard to have a career as a travelling virtuoso, trading under the name W.A.Mozart Jnr. Naturally, Franz Xaver did not find the burden of being Mozart's son easy, but he had a decent enough career, though he was only modestly successful artistically and commercially. These two piano concertos are entertaining enough to be listened to on their own merits. The first was composed in 1809, when he was only 18, and is scored for a full classical orchestra minus clarinets. The second dates from 1818 and is more complex. I will be playing the last movement of that in my Sunday evening programme in a couple of weeks time. Muzio Clementi (1752–1832) was born in Rome, but was brought to England by a wealthy MP in 1767. He made a considerable reputation in London as a composer, keyboard virtuoso, and in later life as a celebrated teacher. His piano concerto dates from 1796, and is diverting, even if not much more than that. This is the beginning of a Hyperion series called The Classical Piano Concerto, and if they dig up more rarities like these, it will be most welcome. Longstanding Hyperion Artist Howard Shelley rattles off these concertos as if to the manner born, and also directs a new one on me, the St Gallen Symphony Orchestra from Switzerland.

Order from iTunes >
Order from Amazon >
BEST BARGAIN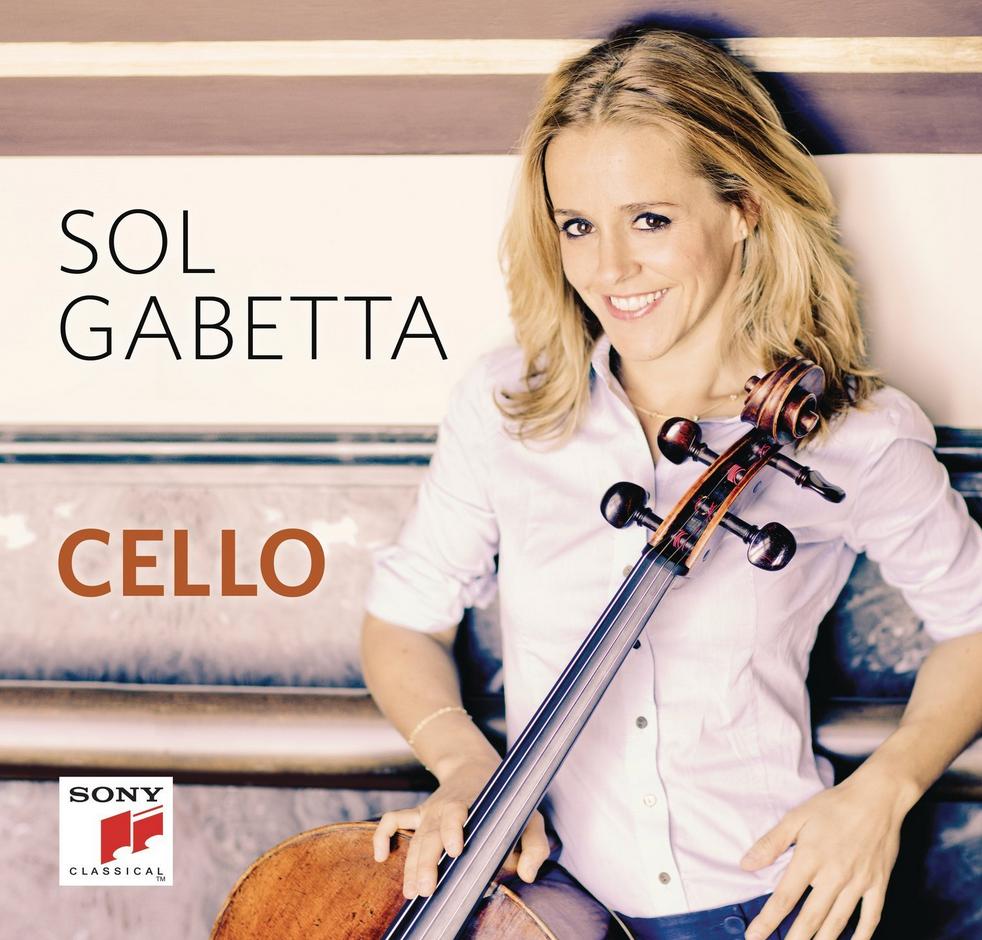 Sol Gabetta: Cello
Sol Gabetta/Various Artists
Sony 88985342962

Sol Gabetta is an exceptional young cellist, and this is an exceptional compilation of the work she has done in the recording studio so far in her short career. In addition to Elgar's evergreen Cello Concerto, here are also some Elgar salon works, and a couple of really worthwhile short pieces by Dvorak: Silent Woods and the Rondo. The second album is mainly given over to short encore pieces such as, inevitably, Saint-Saens's The Swan, and less obviously, Pablo Casals's beautiful reworking of a Catalan folk song, The Song of the Birds. Truly exceptional, and no cello lover should miss this. The album, released on Friday 1 July, gets a first play on my programme next Sunday 10 July, 7pm.
Download from iTunes >
Buy from Amazon >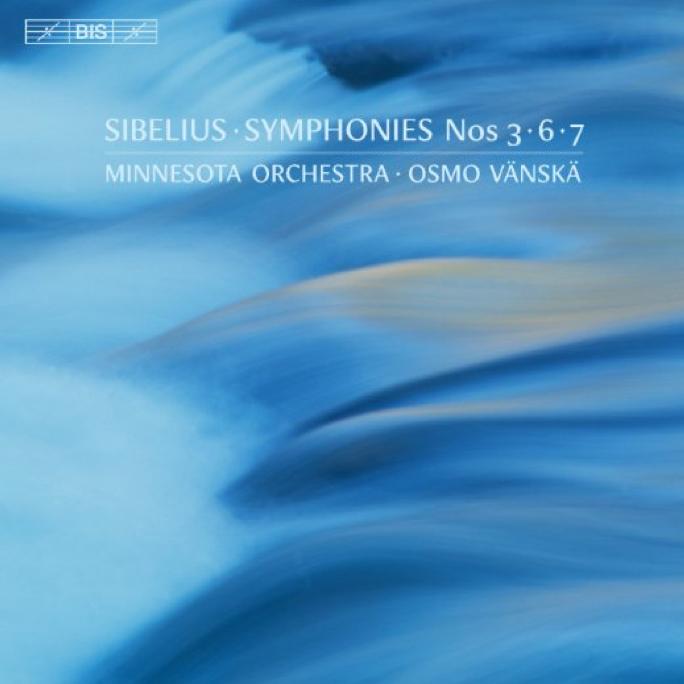 Sibelius: Symphonies 3, 6 & 7
Minnesota Orchestra/Osmo Vänskä
BIS 2006

It was nip and tuck as to whether to make this the album of the week rather than the Howard Shelley above. He got it for rarity value, whereas the merits of Vänskä's Sibelius are well known. This new cycle with the Minnesota Orchestra, of which Vänskä has been Music Director since 2003, has been a long time coming, because of various traumas the orchestra has gone through in prolonged battles with its management and employers. Accordingly, though some parts of the cycle emerged four years ago, with Nos. 2 and 5 winning the best Classical Music Recording 2012 from The New York Times, and the next album containing Symphonies No. 1 and 4, winning a Grammy for Best Orchestral Performance two years later. These recordings were made a year ago, and will surely do equally well. The orchestra plays brilliantly, its sound is well captured by the BIS engineers, and Vänskä is, if anything, even more authoritative than usual. A real winner. Sibelius fans don't hesitate, not just for the quality of the performances, but the exceptional value offered by this album, with three symphonies on it, extending to 82 minutes. Now you see why I moan that some CDs are still being issued with only just over 50 minutes of music on them. You're being cheated out of half an hour!

Buy from Amazon >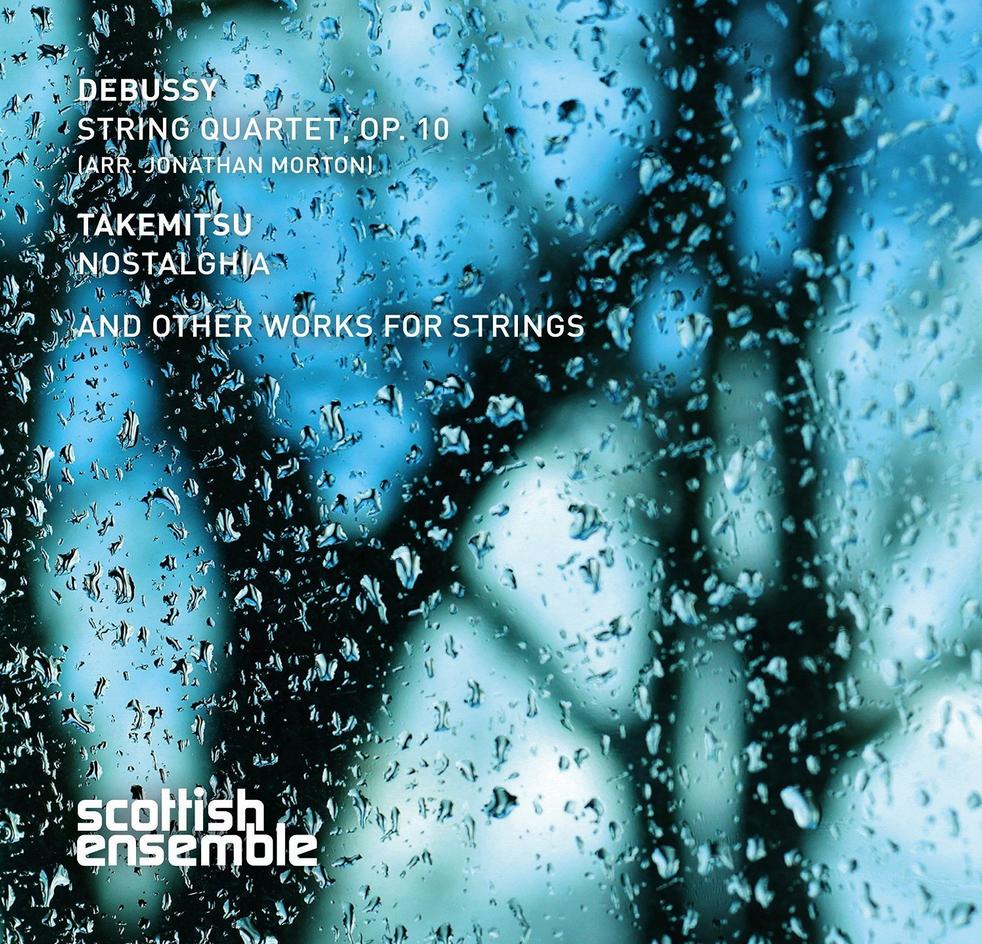 Debussy/Takemitsu: Works for strings
Scottish Ensemble/Jonathan Morton
LINN CKD512

As is the case actually on this next album, which runs for only 55 minutes. The reason for getting it though is the opportunity it gives to appreciate some rarely heard music. The main piece here is Jonathan Morton's arrangement for strings of Debussy's String Quartet. Morton is the Artistic Director and leader of the Scottish Ensemble, and they give a good account of themselves here. I'm not sure though that I don't prefer the original by quite a wide margin. But the fillers include three pieces by Toru Takemitsu (1930-1996), an eclectic Japanese composer, who could write very difficult music, but also some accessible stuff, including guitar arrangements of Beatles tunes. For those who want something a bit more challenging than the norm, this is worth hearing – perhaps at least download the Takemitsu pieces.
Download from iTunes >
Buy from Amazon >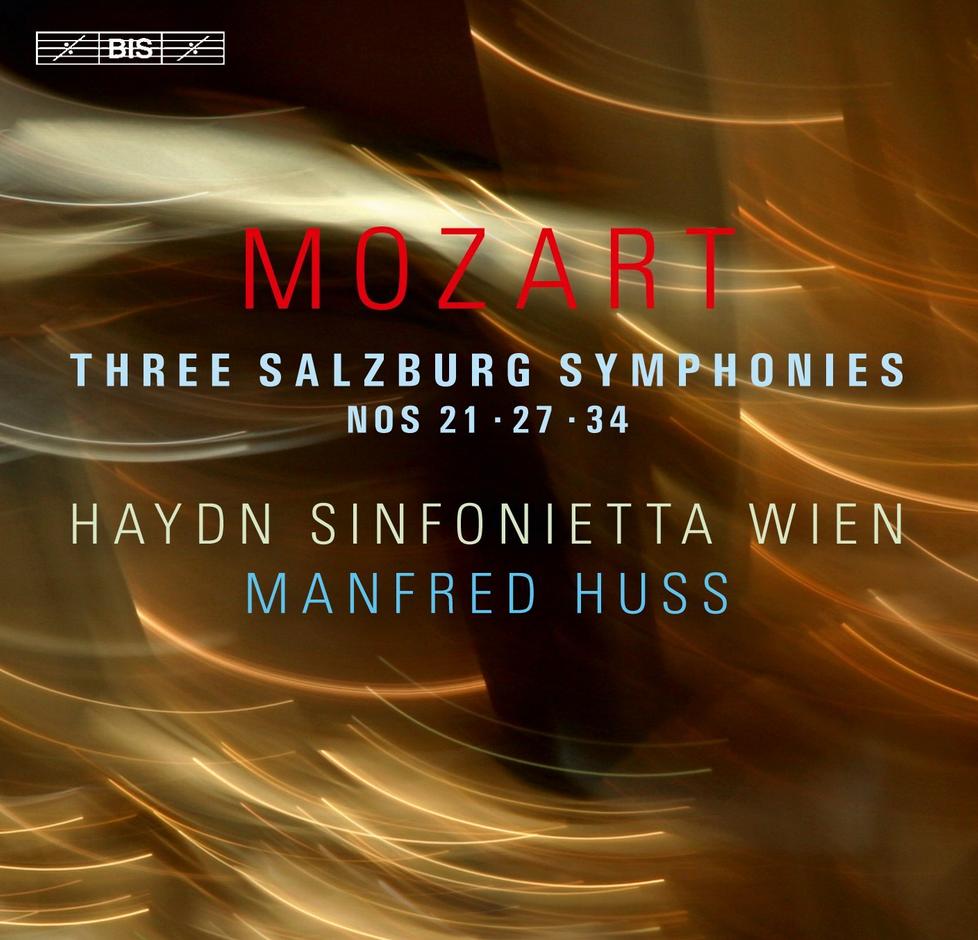 W.A. Mozart: Three Salzburg Symphonies – Nos. 21, 27, 34
Haydn Sinfonietta Wien/Manfred Huss
BIS 2218

Having begun with a Mozart, let's end with one. This time, the 'real' one – Wolfgang Amadeus, caught for the most part in this album in his teens, which he spent in Salzburg. Given how popular Mozart is, its extraordinary how little of his music we actually know. He wrote at least 41 symphonies, but of those only the last five or six have truly captured the public imagination. And a lot of the early ones are never done at all. For instance, Nos. 21 and 27, featured here, were composed when he was 16-17. You get a good performance here from the Viennese original instrument band the Haydn Sinfonietta in recordings made in 2006, and originally issued on another label. To bulk up the duration, and make it more interesting is the newly recorded No. 34, composed in Salzburg when Mozart was in his mid-twenties. And they have added a minuet (K409) to give the symphony a proper four-movement feel, as was the case in Mozart's day.
Download from iTunes >
Buy from Amazon >
David Mellor is Opera and Classical Critic of the Mail on Sunday and presenter of his own show on Classic FM, Sundays 7pm.