This inspiring 14-year-old born without arms sings and plays the piano with her feet
1 October 2018, 11:46 | Updated: 11 September 2020, 13:49
Alberta 'Lorelai' Mosnegutu, born without arms and femurs, wows the judges of Romania's Got Talent by singing and playing the piano with her feet.
Alberta, who goes by the name 'Lorelai', was born with a severe disability that restricted the development of her arms and femurs. So when she stepped onto the Romania's Got Talent stage and declared that she was going to sing and play the piano, one of the judges asked "Excuse me, but how are you going to play the piano?".
Lorelai simply answered "With my feet."
Her first audition on the Romanian talent show received a standing ovation and the golden buzzer from one of the judges, sending her straight to the live shows. Lorelai went on to win the entire competition with a touching rendition of Rise Like a Phoenix.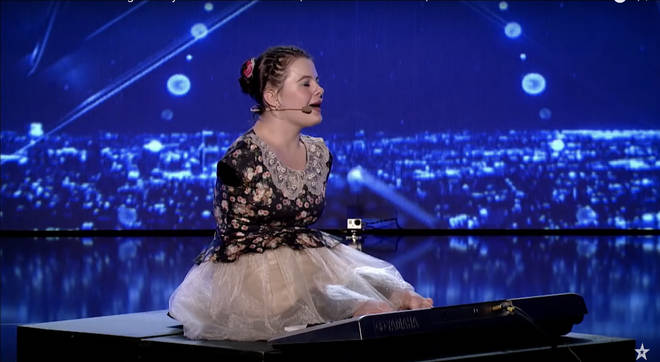 When she was born, doctors believed Lorelai would only survive for a matter of days, and her family abandoned her. She was saved by Veronica Parvulescu who cared for Lorelai and encouraged her to sing and play the piano.
At only 14, Lorelai has already achieved huge national recognition for her talent and positive outlook on life. She says her motto is "I fall ten times and I rise twenty times".