John Williams's life in movies: infographic
From Harry Potter to Star Wars, John Williams has probably composed the most successful soundtracks in history. But do you know how many movies he's worked on, how many awards he's won and when? We've put his whole career in one neat image.
John Williams's career in film music includes scores for Star Wars, Indiana Jones, E.T., Jaws and many more. Not only that, he's got a formidable tally of Oscars, Baftas and Grammys, too.
Listen to an exclusive interview with John Williams.
Click the image to get a closer look: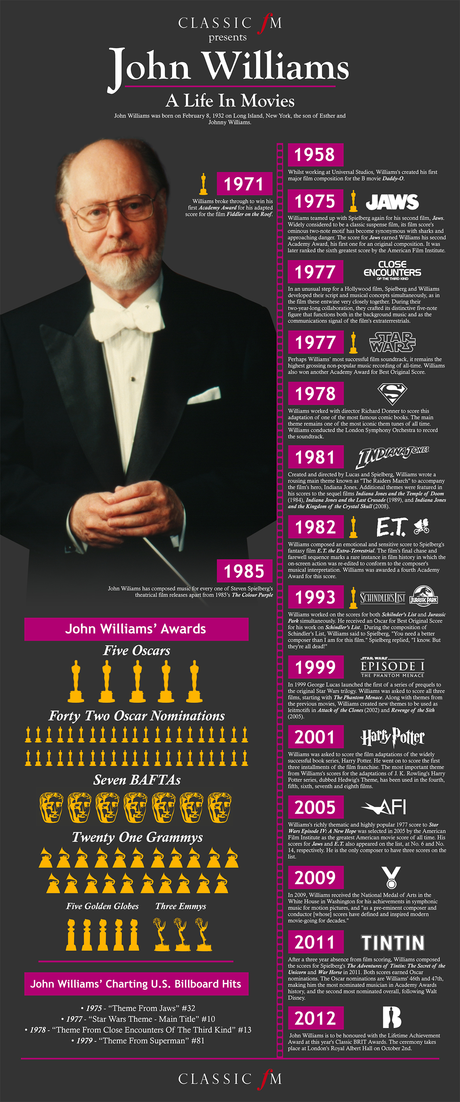 Want to embed the infographic into your own website? Just copy and paste this code:
<IFRAME SRC="http://promo.classicfm.co.uk/misc/infographics/johnwilliams/embed.html" WIDTH=460 HEIGHT=368>
</IFRAME>