Tchaikovsky - Symphony No. 6 in B minor ('Pathétique')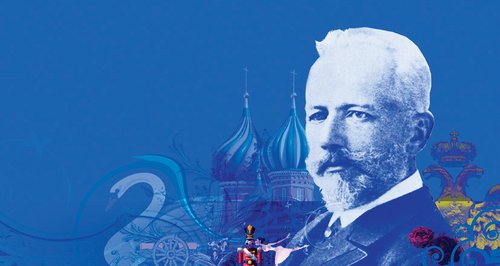 Tchaikovsky's greatest symphony and, possibly, his greatest work. The 'Pathétique' is one of the defining sounds of the romantic period, but the story behind it is just as intriguing.
Was it due to cholera-infected water? Could it have been suicide? Or was it, quite simply, the result of a broken heart? All sorts of theories, both credible and anything but, have been espoused when it comes to the reason for Tchaikovsky's death in November 1893.

Find out more about the story behind this epic symphony >
The premiere of his Symphony No. 6 took place in October 1893, just over a week before the composer's death. Of all Tchaikovsky's works, this is arguably the one that spans both extremes of the emotional spectrum to the greatest extent. One moment you're enjoying a graceful dance; the next, sombre moods dominate. The symphony's nickname, 'Pathétique', was added by Tchaikovsky's brother, with the blessing of the composer. It suggests pathos in the music – something that is undoubtedly there in spades, but not at the expense of a lightness of touch and, at times, a sense of frivolity. In those moments, at least, the music seems far from autobiographical: if Tchaikovsky was struggling with suicidal thoughts, they're by no means evident throughout.

And here's our musical analysis of the great work >

Tchaikovsky was more than satisfied with this four-movement symphony – but, as was so often and so cruelly the case, the critical reception it received was decidedly muted. Described by some as his farewell to life, in reality we shall never know exactly what inspired the work. What we can be sure of, though, is that it lives on as one of the composer's most adored creations.
Illustration: Mark Millington