Joshua Bell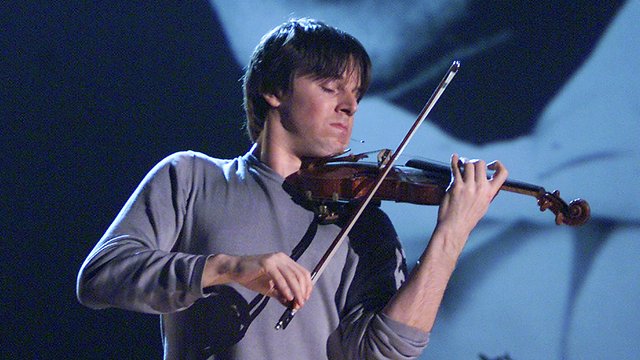 Born on 9th December 1967 and raised in Indiana, Joshua received his first violin at age four, after his parents noticed him plucking tunes with rubber bands stretched around the handles of his dresser drawers.

Under the tuition of renowned violinist and pedagogue Josef Gingold, Joshua went on to perform with nearly every leading symphony orchestra and conductor.

At the age of 18, Joshua signed his first recording contract with London/Decca, for whom he went on to record much of the classical violin repertoire.

Searching to expand his musical horizons, he joined Sony Classical in 1996 - a relationship that has yielded a diverse collection of albums.

From 2002-03 Joshua appeared at the Aspen, Verbier, Tanglewood, Saratoga and Blossom festivals, the Pacific Music Festival in Japan and the BBC Proms at the Royal Albert Hall in London, as well as concerts with the Philharmonia Orchestra in Rome.

Joshua has also performed on a number of film soundtracks, including Hans Zimmer's score for Angels and Demons and Iris, composed by James Horner.

Along with his orchestra, the Academy of St Martin in the Fields, Joshua was Classic FM's Artist in Residence for a year from September 2015.

In 2002, Joshua Bell's Grammy-winning recording of the West Side Story Suite, based on Leonard Bernstein's work, was spotlighted by a performance on the 44th Annual Grammy Awards telecast. The same music was featured on the 2001 PBS Great Performances special.
View more
Best Joshua Bell recordings
Joshua Bell news and features