Play piano on Einaudi's latest single on your computer keyboard or mobile
13 August 2015, 11:57 | Updated: 14 October 2015, 16:57
Ludovico Einaudi's latest single, 'Night', was given an unconventional release - you could turn your keyboard or tablet screen into a piano and play it yourself.
All you have to do to play the single is tap your keyboard or tablet/phone screen to whatever rhythm you think might work, and the notes will do the rest.

The track gave us the first taste of the Italian composer's newest album, Elements, but obviously not performed as intended.
Click on the image below to play: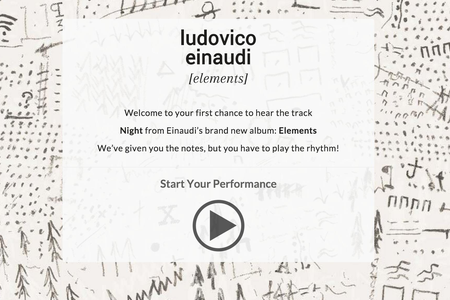 The game is based on Touch Pianist, which has a similar mechanic and a repertoire of many piano classics.