Leonard Bernstein's family defend Bradley Cooper: 'Our dad would have been fine' with prosthetic nose
17 August 2023, 10:32 | Updated: 17 August 2023, 10:55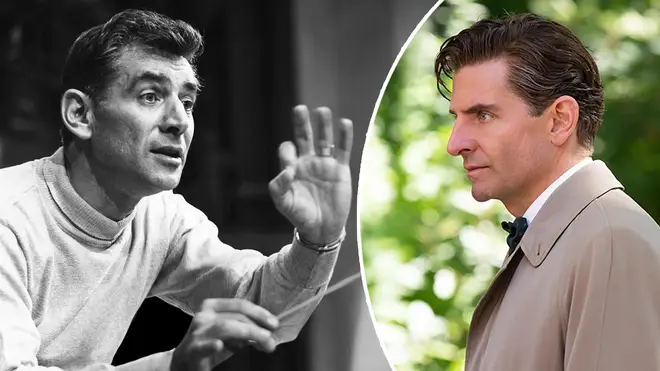 Bradley Cooper has been accused of perpetuating offensive Jewish stereotypes in 'Maestro', a new film about the 20th century musical genius Leonard Bernstein.
After Bradley Cooper received backlash for wearing a prosthetic nose to portray legendary American composer Leonard Bernstein in the film Maestro, the composer's children have defended the actor.
"It happens to be true that Leonard Bernstein had a nice, big nose," the West Side Story composer's children, Jamie, Alexander and Nina Bernstein, said in a statement.
"Bradley chose to use makeup to amplify his resemblance, and we're perfectly fine with that. We're also certain that our dad would have been fine with it as well."
There have been accusations of antisemitism, as well as criticism on social media that Bernstein, who was the son of Jewish-Ukrainian immigrants to the US, is not played by a Jewish actor.
In their statement, Bernstein's children added: "Bradley Cooper included the three of us along every step of his amazing journey as he made his film about our father.
"We were touched to the core to witness the depth of his commitment, his loving embrace of our father's music, and the sheer open-hearted joy he brought to his exploration. It breaks our hearts to see any misrepresentations or misunderstandings of his efforts."
Read more: First 'Maestro' movie trailer starring Bradley Cooper as Leonard Bernstein finally released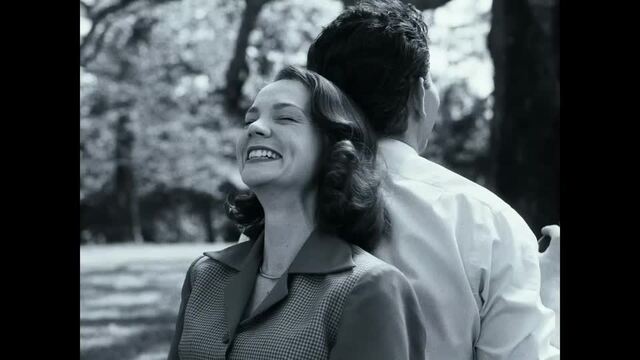 Watch the teaser for Maestro
"Any strident complaints around this issue strike us above all as disingenuous attempts to bring a successful person down a notch – a practice we observed all too often perpetrated on our own father," the composer's three children added in their joint statement.
"At all times during the making of this film, we could feel the profound respect and yes, the love that Bradley brought to his portrait of Leonard Bernstein and his wife, our mother Felicia.
"We feel so fortunate to have had this experience with Bradley, and we can't wait for the world to see his creation."
When photos from the film set were published in May, Hollywood Reporter's chief TV critic Daniel Fienberg called the prosthetics "problematic" and described the biopic as "ethnic cosplay".
British actor and activist Tracy-Ann Obermann also criticised Cooper, writing on social media: "If [Cooper] needs to wear a prosthetic nose then that is, to me and many others, the equivalent of Black-Face or Yellow-Face … if Bradley Cooper can't [play the role] through the power or acting alone then don't cast him – get a Jewish Actor."
Read more: Maestro: everything to know about Bradley Cooper's upcoming Bernstein biopic on Netflix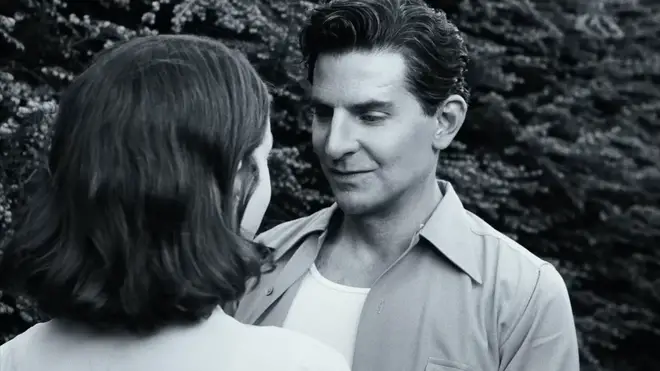 Bernstein was one of the 20th century's most powerful musical voices. As a composer, he is best remembered for his musical West Side Story, as well as Candide and his Mass.
He is also credited with bringing Gustav Mahler's music into the mainstream; he recorded all of the symphonies twice in what would be termed the Bernstein-Mahler cycle.
His children, who were consulted in the making of the film, have previously spoken of their delight about the biopic.
Ahead of a speech she was giving at the Jewish Music Institute in March 2022, Jamie Bernstein spoke to Classic FM about the upcoming film Maestro. "How I wish my dad was around to see this film, to hear this film and hear how his music sounds in it," she said.
Read more: Who was Leonard Bernstein? Exploring the man behind the 'Maestro'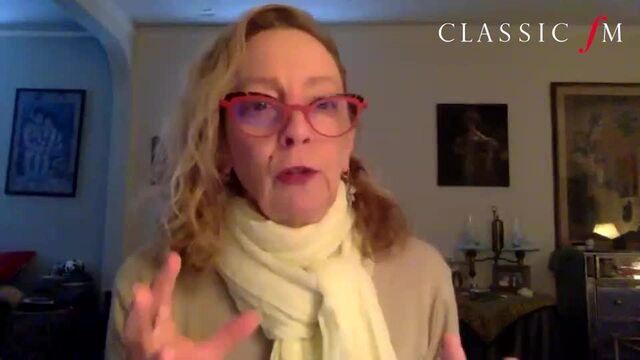 Jamie Bernstein sings 'Somewhere' and explains the music in West Side Story
"It's about something very specific and very personal for us," she said of the movie, which looks at the unique marriage of Bernstein and his wife, Jamie's mother, Felicia Montealegre.
"We're really struck by the fact that this was the aspect of the story that Bradley decided to focus in on and we're very excited about Carey Mulligan as our mother Felicia; I promise you she is going to send it to the moon in a rocket.
"It's going to be amazing."