Fragile skull fragments, presumed to be Beethoven's, returned to Vienna for study
21 July 2023, 10:46 | Updated: 21 July 2023, 11:10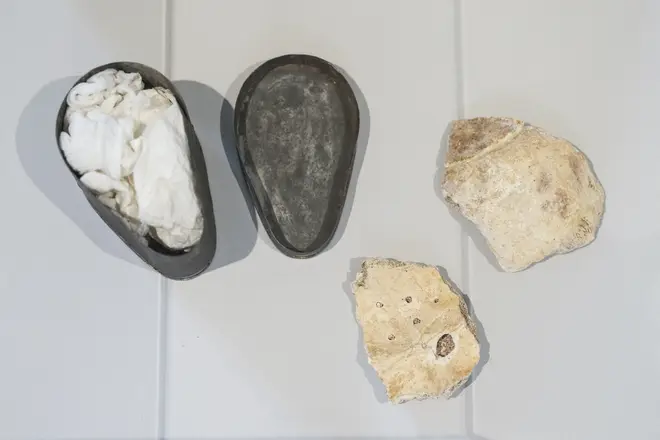 Beethoven suffered from poor health throughout his life, and reportedly asked for his body to be studied after his death.
Skull fragments, presumed to be of Ludwig van Beethoven, have returned to Vienna, where the legendary 19th-century German composer lies buried.
An Austrian coroner, Christian Reiter, said the 10 fragments, which include two bigger pieces, one from the back of the head and one from the right side of the forehead, were of "great value".
The fragments were donated by US businessman Paul Kaufmann, who inherited the fragments from his great-great uncle Franz Romeo Seligmann, a Viennese doctor.
Kaufmann showed them to journalists at the Medical University of Vienna, Austria, where he has donated them for further studies, on 20 July 2023.
"This is where the bones belong, back in Vienna," he told reporters.
Read more: If Beethoven was completely deaf, how did he compose music?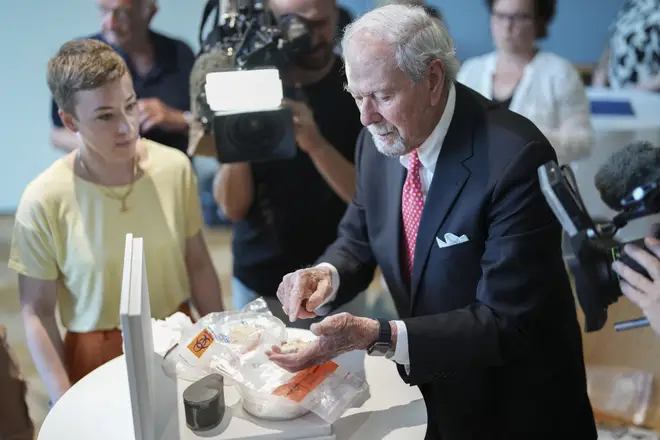 "We have received really valuable material here, with which we hope to continue to research in the next years. That was Beethoven's wish too," he added.
The businessman told reporters he found the fragments in a small box with 'Beethoven' scratched onto it, in 1990. The box was contained in a family safe, held in a French bank since Seligmann, his great-great uncle, reportedly received them in 1863 after Beethoven's bones were exhumed for study.
Coroner Reiter said he hoped to continue to research the fragments over the coming years.
Beethoven, born in Bonn in December 1770, died in Vienna on 27 March 1827. Today his grave is in the city's central cemetery, among a cluster of famous composer graves.
In March this year, almost 200 years after his death, scientists studied five locks of Beethoven's hair, to uncover the secrets of his genetic make-up. The analysis of his DNA revealed that the composer had Hepatitis B and a high risk of liver disease, which may be the reason he died from liver failure aged 56.
Read more: Scientific analysis of Beethoven's DNA reveals he had Hepatitis B and high risk of liver disease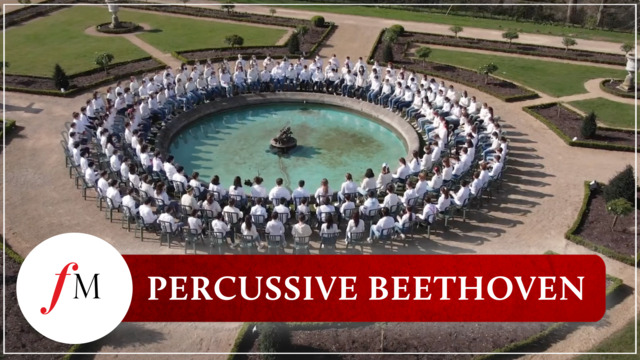 Beethoven's Fifth Symphony as a body percussion epic played by hundreds of schoolchildren
Classic FM's John Suchet, who has written prolifically on the works and life of Beethoven including acclaimed biography Beethoven: The Man Revealed, commented on the return of of the skull fragments to Vienna.
"This is truly exciting if the skull fragments are proven to belong to Beethoven," he said.
"As far as I am aware that has not yet happened. Previous fragments claimed to be his have been shown not to belong to Beethoven."