Beethoven 'was not completely deaf' at the premiere of his Ninth Symphony, musicologist reveals
3 February 2020, 15:55 | Updated: 25 January 2021, 10:32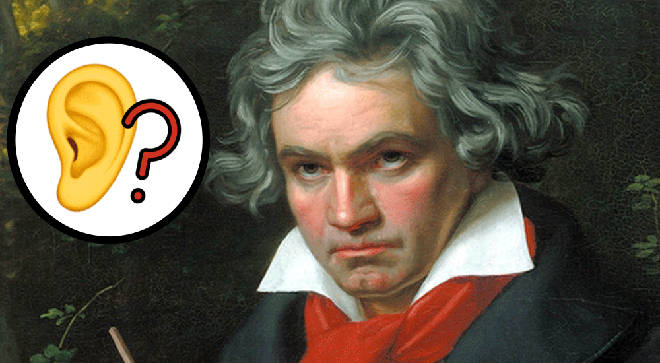 It is widely believed that Beethoven wrote some of his greatest masterpieces while completely deaf – but now there's evidence to the contrary...
It has long been propagated that Beethoven was pretty much completely deaf by the time he was composing his late masterpieces. But now it turns out that may not be strictly true.
A leading Beethoven expert and professor of musicology at Kent State University, Ohio, has revealed that contrary to popular belief, the late composer may not have been completely deaf towards the end of his career.
After discovering new evidence in contemporaneous accounts, the musicologist, Theodore Albrecht, has said that although Beethoven did in fact suffer from hearing loss, he could still hear in his left ear until shortly before his death in 1827.
Click here to listen to our podcast, Beethoven: The Man Revealed on Global Player, the official Classic FM app >
Albrecht told The Observer: "This is going to send everybody scurrying to revise biographical concepts about Beethoven.
"Not only was Beethoven not completely deaf at the premiere of his Ninth Symphony in May 1824, he could hear (although increasingly faintly), for at least two years afterwards... probably through the last premiere that he would supervise – his String Quartet in B-flat, Op 130, in March 1826."
The great composer first began to lose his hearing in 1798, and at the time told a friend: "If I belonged to any other profession, it would be easier – but in my profession, it is a frightful state."
Despite trying an ear trumpet (a collapsible device invented by Frederick C. Rein in 1800 to aid with hearing loss), Beethoven's hearing continued to worsen.
Read more: Beethoven's 'Ode to Joy' tops UK singles download chart >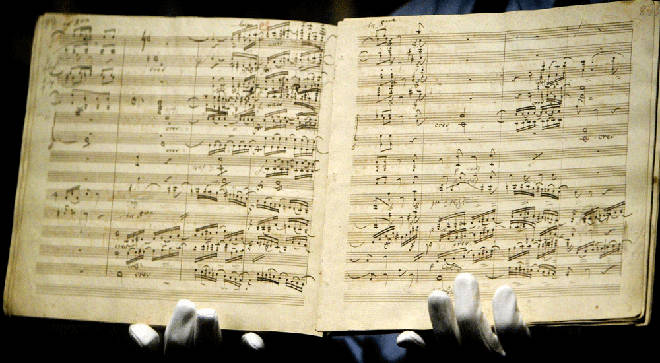 To communicate with his friends and acquaintances, he carried around blank "conversation books", in which he would ask people to write down their thoughts, before responding to them aloud.
In one entry Albrecht has examined, dated 1823, Beethoven had visited his favourite coffee house and written the following advice: "Baths [and] country air could improve many things. Just do not use mechanical devices [ear trumpets] too early; by abstaining from using them, I have fairly preserved my left ear in this way.
"When possible, [conversing] through writing is better; the hearing will be spared."
In another account, dated 1824, a fellow musician wrote: "You can already conduct the overture entirely alone… Conducting the whole concert would strain your hearing too much; therefore, I would advise you not to do so."
Read more: If Beethoven was completely deaf, how did he compose? >
In light of this new evidence, musicologist Albrecht – who is currently editing the accounts and translating them from German into English for the first time – has said: "The conversation books are going to be a game-changer."
However, he admits the evidence "doesn't take away from the fact that this man did what he did in the face of overwhelming difficulty."
Classic FM presenter and Beethoven expert, John Suchet, added: "This is absolutely fascinating. It confirms what we've always suspected – Beethoven never went totally deaf.
"Evidence that he hammered on piano keys till the strings broke suggest that something got through right to the end, even if only vibrations. This suggests that he heard more than that.
"The conversation books are certain to give us a much better understanding of all aspects of Beethoven's life, even if for the most part they are questions put to him, not answers given by him.
"If only Beethoven's secretary had not destroyed over a hundred more after Beethoven's death, to preserve his reputation. What might those have revealed!"
The third volume of Beethoven's "compelling" conversation books are due to be published via Boydell & Brewer in May 2020.
To find out more about Beethoven's incredible life and music, join John Suchet on-air on Saturdays, from 9pm to 10pm, for Beethoven: The Man Revealed.